Posted by Hardwood Lumber Company on Apr 10th 2018
Spring has sprung! Spruce up the interior of your home to compliment the beauty blossoming outdoors. It is a joyous season with a glimmer of hope, as the sunshine finally peeks through the clouds to radiate natural warmth. Here is a list of whimsical decorating ideas from the team at Hardwood Lumber Company .Try at least one for each room to add festive flair everywhere you roam.
Grassy Vase
Green is the popular color of the season. After the snow melts away, greenery grows all around and surrounds us. Try bringing nature inside and place a fresh grassy centerpiece in the middle of the dining room table or small pots throughout the home.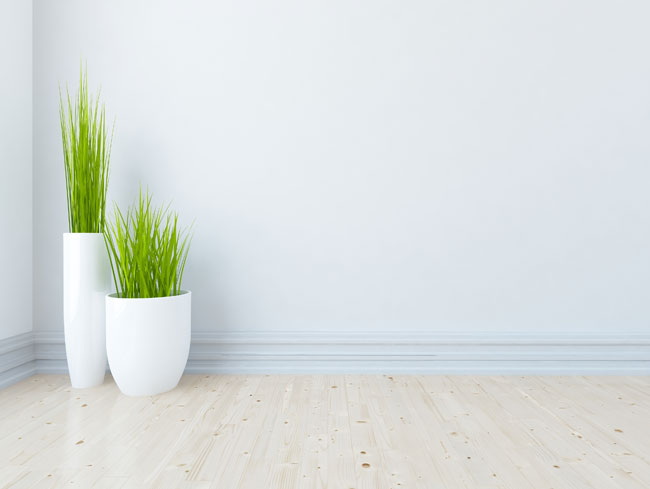 Antique Trunks
For a prim and proper setting, flowers can be arranged fashionably on top of or dangling out of antique trunks. This will give the room an overall soft and delicate, feminine feel.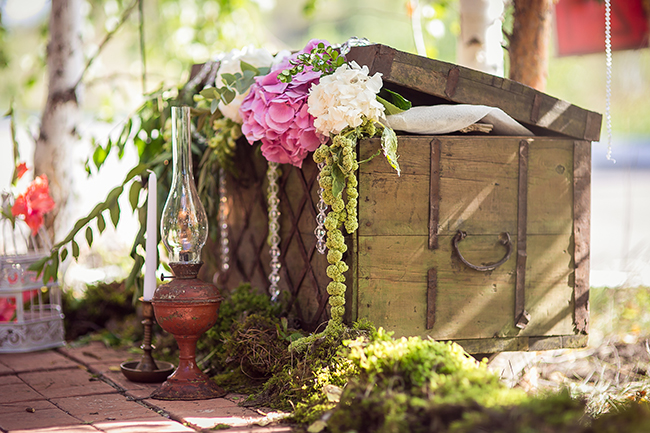 Watering Can
If you have a busted watering can that has a hole in it, or is downright old and rusty, take advantage of its flaw. Toss in pastel eggs, tie curly ribbons, stick in bright flowers, or do whatever you wish. Now is time to hang this new decoration on a door by its handle, tilted on an angle.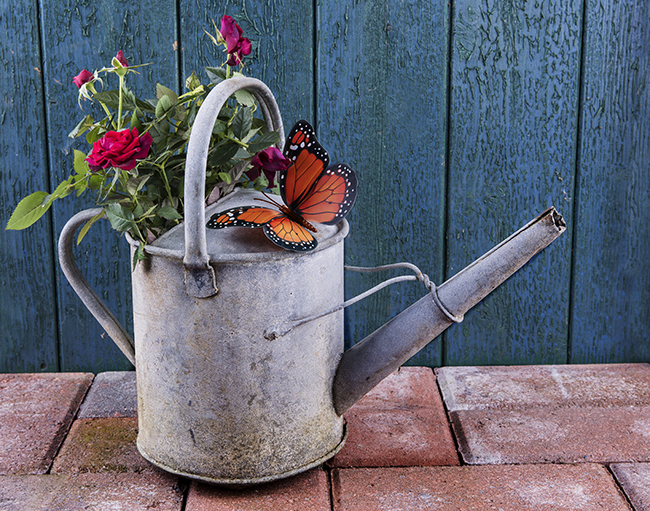 Mason Jar
For a super "Springy" look, repurpose mason jars. Tie a bow around each neck and stuff in your favorite bunch of flowers. To be different, there are crafty ideas such as white washing or spray painting the outside of each jar with metallic colors or covering it with pretty fabrics or wrapping paper. These jars now serve a great purpose as a lovely centerpiece to any table, counter, or shelf.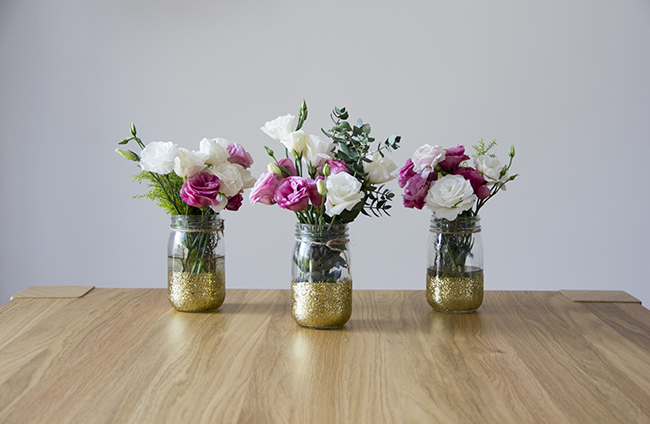 Unique Umbrella
Similar to the watering can idea, make something old, new. Take a tattered umbrella, preferably a cloth one with a wooden hook handle, and hang it upside down on the front of a door. A lacy parasol would do well, too. Next, cradle a dozen plus roses inside of each opening. Pretty in pink!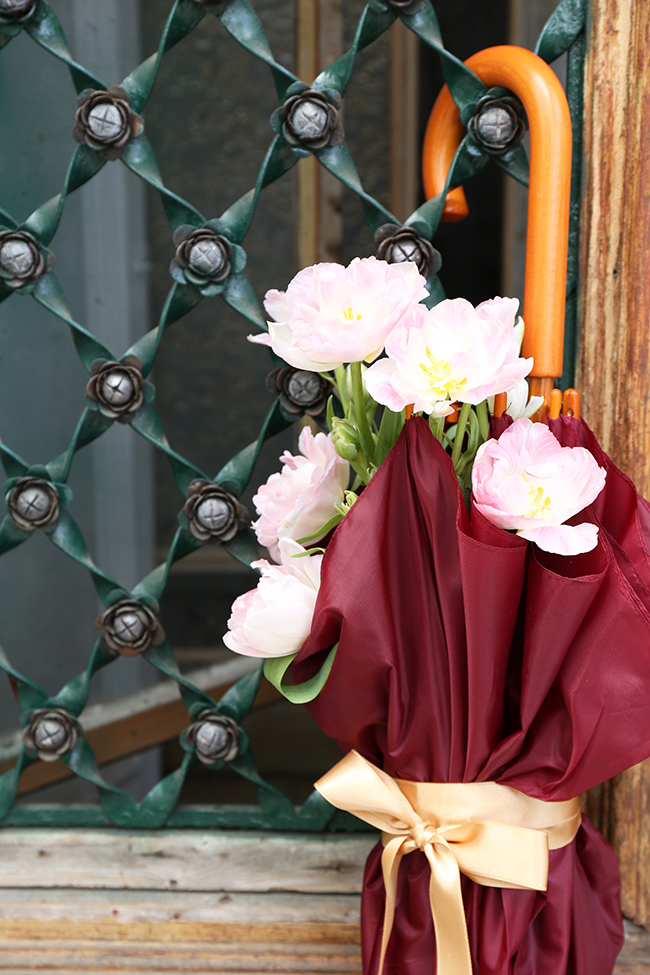 Rainbow Eggs
This season is a perfect excuse to join in on the children's fun craft time. Color Easter eggs, find a large clear glass vase, and fill it up to the top with the eggs to show off an array of color. Leave the eggs alone or place a complimentary bouquet in the middle.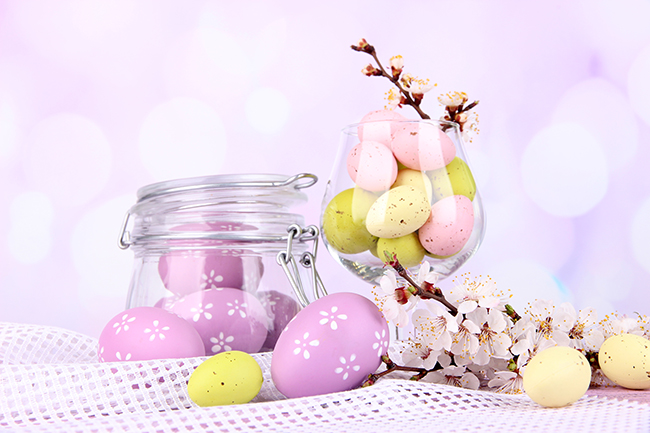 Vintage Birdcage
Find a wooden or iron birdcage (Victorian style is intricate) and put together a gorgeous arrangement of tulips, pussy willow stems, moss and grasses. This will make a cute decoration to post on a door, hang from a ceiling, or to sit on a table top.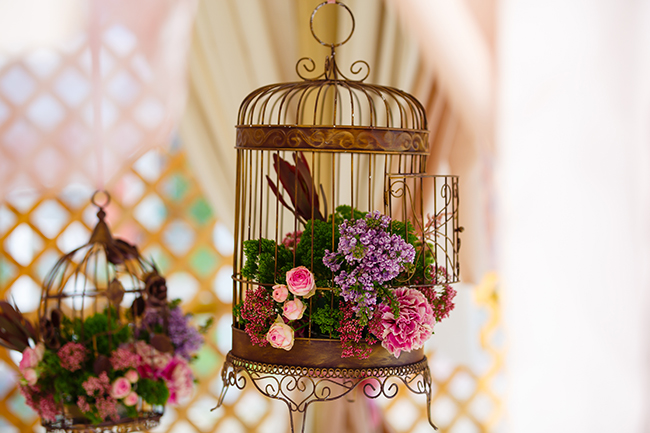 Fresh Frames
During Spring cleaning while dusting off family photos or small artwork, consider switching it up with fresh frames. Select eclectic picture frames with a pop of bold color to add some dazzle and drama.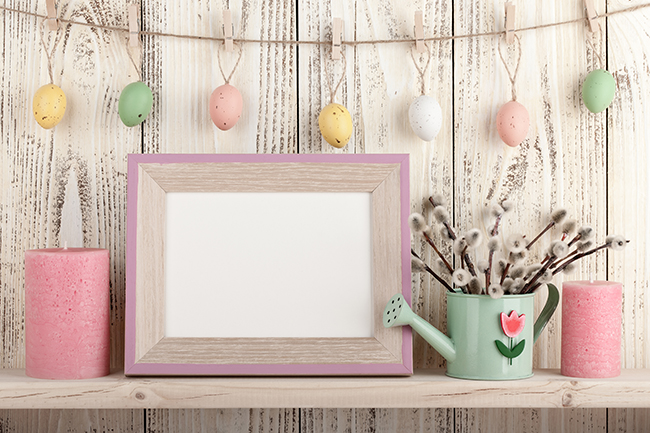 Chintz Tablecloth
The original glazed calico textiles, properly known as "Chintz," are European patterns inspired by Indian designs. These cloths are common on quilts and draperies. But in this case, nicely lay one out on the dinner table or patio furniture. Explore all beautiful designs and patterns to choose from – from elegant to gaudy.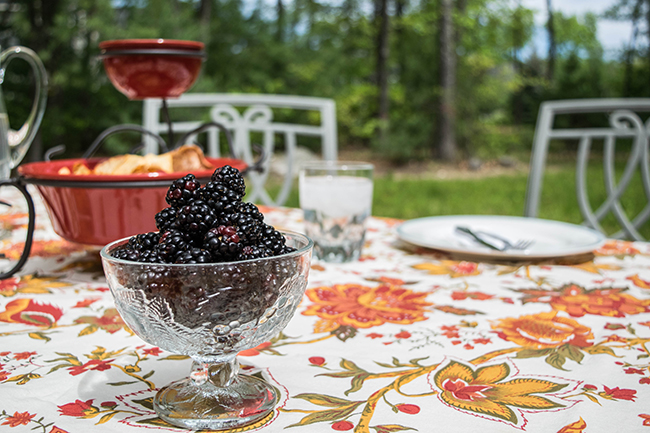 Wicker Chairs
Whether inside of a charming country cottage or on a breezy balcony, wicker chairs provide special seating for good company. If neutral in color, wicker furniture is versatile and will look suitable in a variety of locations. If you wish to be distinctive to a particular room, pair with cozy throw blankets, jazzy quilts, embroidered pillows, and tailor-made cushions.