Posted by The Hardwood Lumber Company on Jan 6th 2022
Short winter days can leave some individuals feeling down or unmotivated more than usual. Less daylight combined with the colder weather keeps people inside more than they are during the summer months.
Creating bright spaces in your home can lift people's spirits while giving the illusion of more space. Here are six tips for brightening your kitchen this winter.
1. Paint dark cabinets a lighter color.
Our first tip is to paint the dark cabinets in your kitchen a lighter color.
Cabinets typically cover much of the wall space in a kitchen, so giving them a fresh look will go a long way. A bright color like yellow or a pale color like grey both help lighten up a room.
We know that painting is a time consuming process and not done frequently. Don't worry – the rest of our tips are smaller changes that will still have an impact in your home.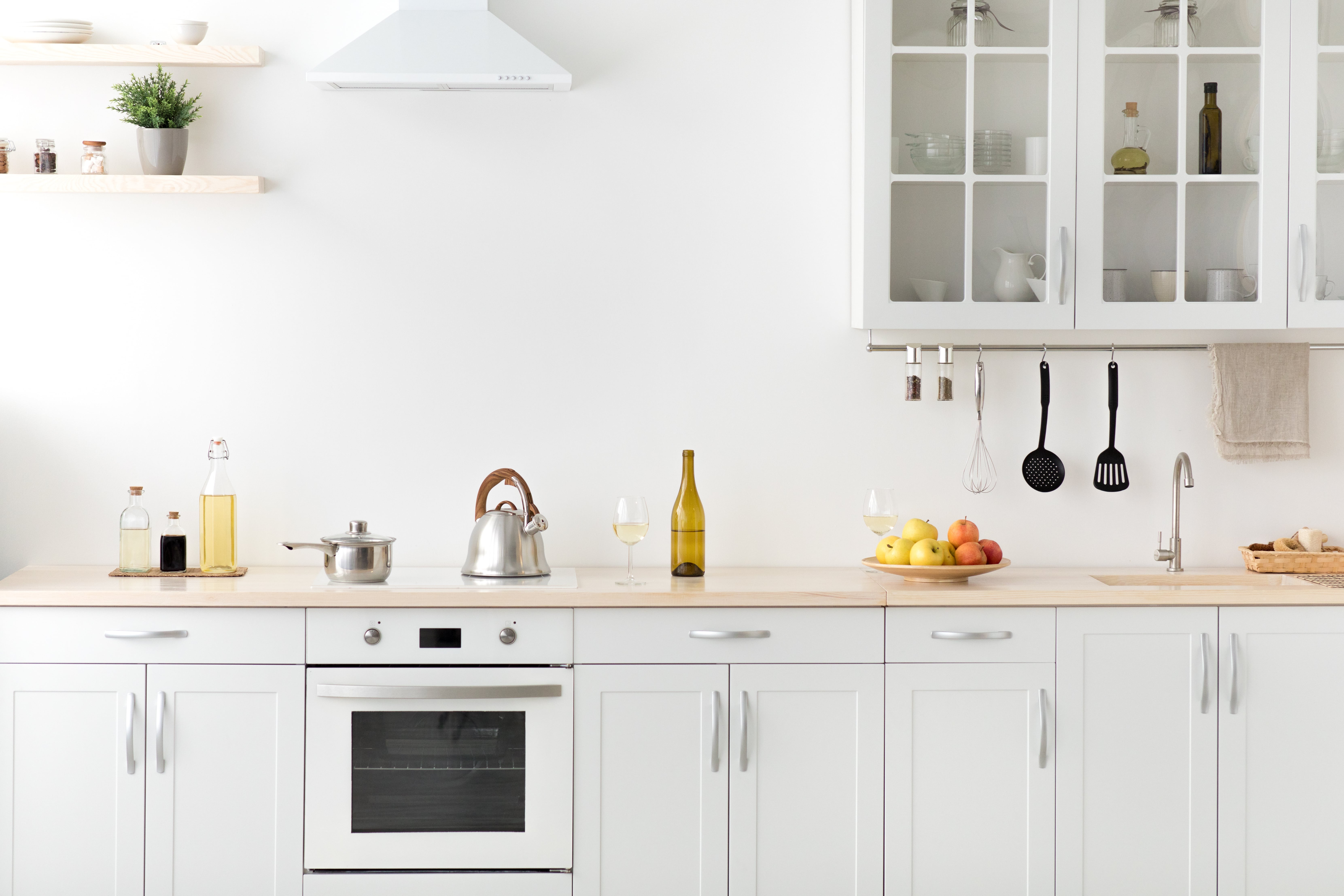 2. Opt for a more minimalist look.
Another way to brighten your kitchen is to take the minimalist approach. Get rid of things you don't need and store the rest out of sight. Clutter can make a space feel tighter and more cramped than it really is. It can also darken a room if it doesn't allow light to reach lighter colored surfaces.
Consider using large drawers or appliance garages to store big items like stand-up mixers. You'll find that a clean, organized kitchen allows more natural light to enter and brighten the room.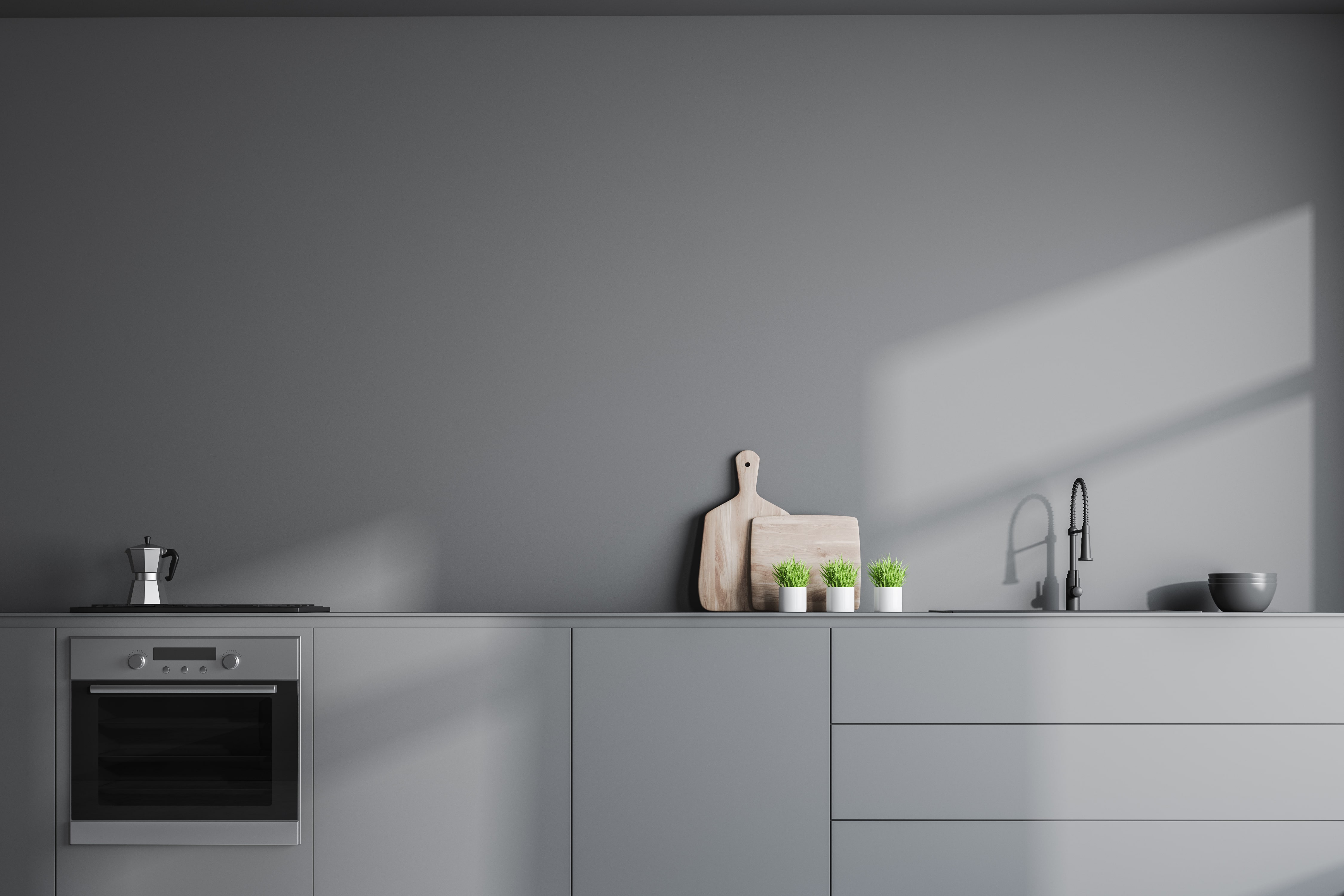 3. Add natural wood where you can.
Another way to help brighten your kitchen is to use natural wood accents. A lighter wood grain, like maple or elm, offers a timeless look that is perfect for countertops and will make your kitchen feel brighter.
Consider installing a natural wood butcher block countertop or a custom wooden backsplash that can bring lighter tones into your kitchen. The Hardwood Lumber Company has species like canarywood, grey elm, and maple that are perfect for brightening a space.
You may also want to use wood seating or cabinets. Not only is wood a beautiful material, but it's durable and will last for many years if properly maintained.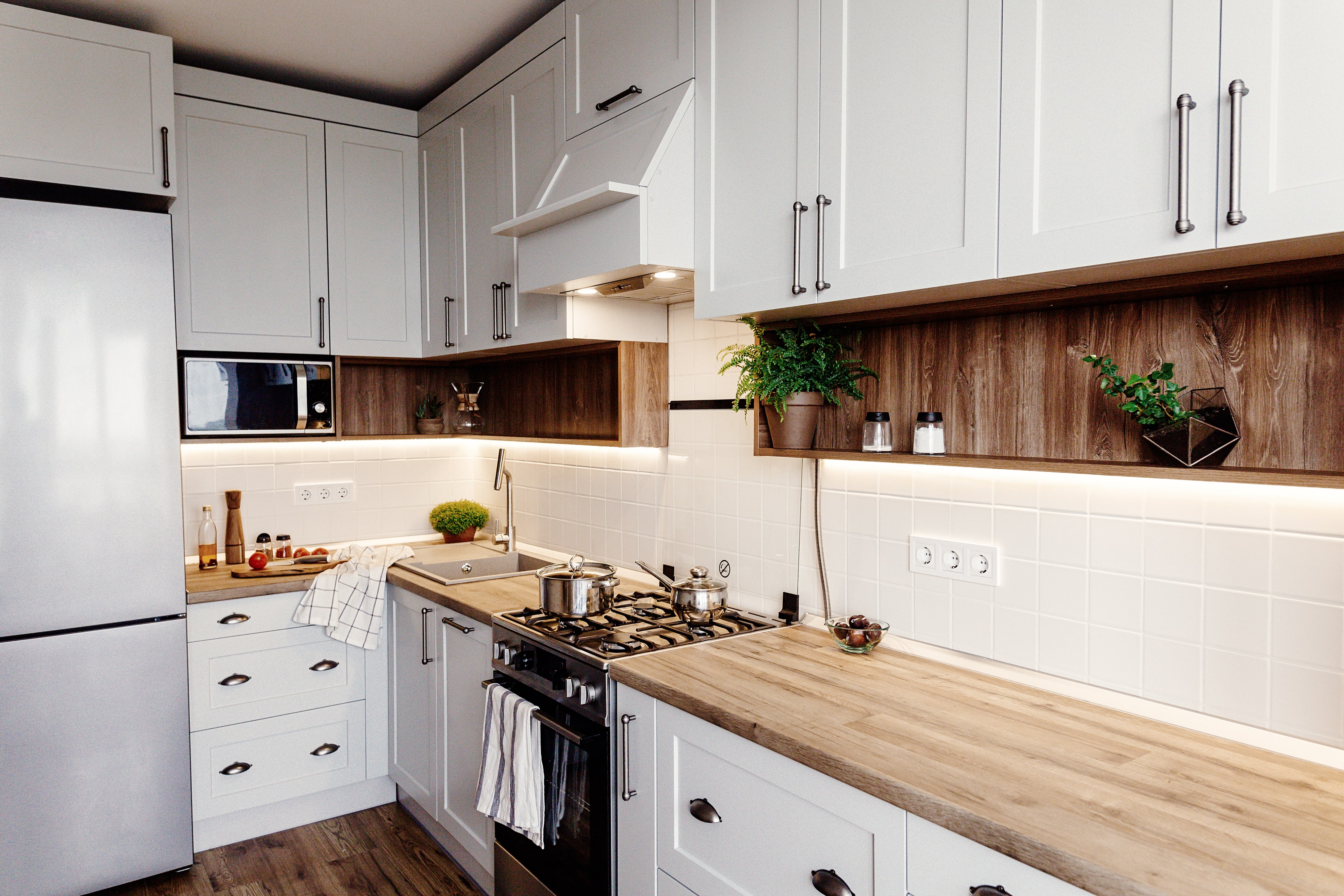 4. Look for opportunities to reflect light.
Our next tip for how to make your kitchen brighter is to take advantage of the ways you can reflect light, which will enhance its effectiveness. Metal trays and chrome finishes can brighten a kitchen while also being functional.
One way to reflect more light is to add mirrors and metallic appliances to the space. Mirrors can be placed behind the sink or even used as cabinet doors. If you have small windows, you can place mirrors across from them to magnify the light.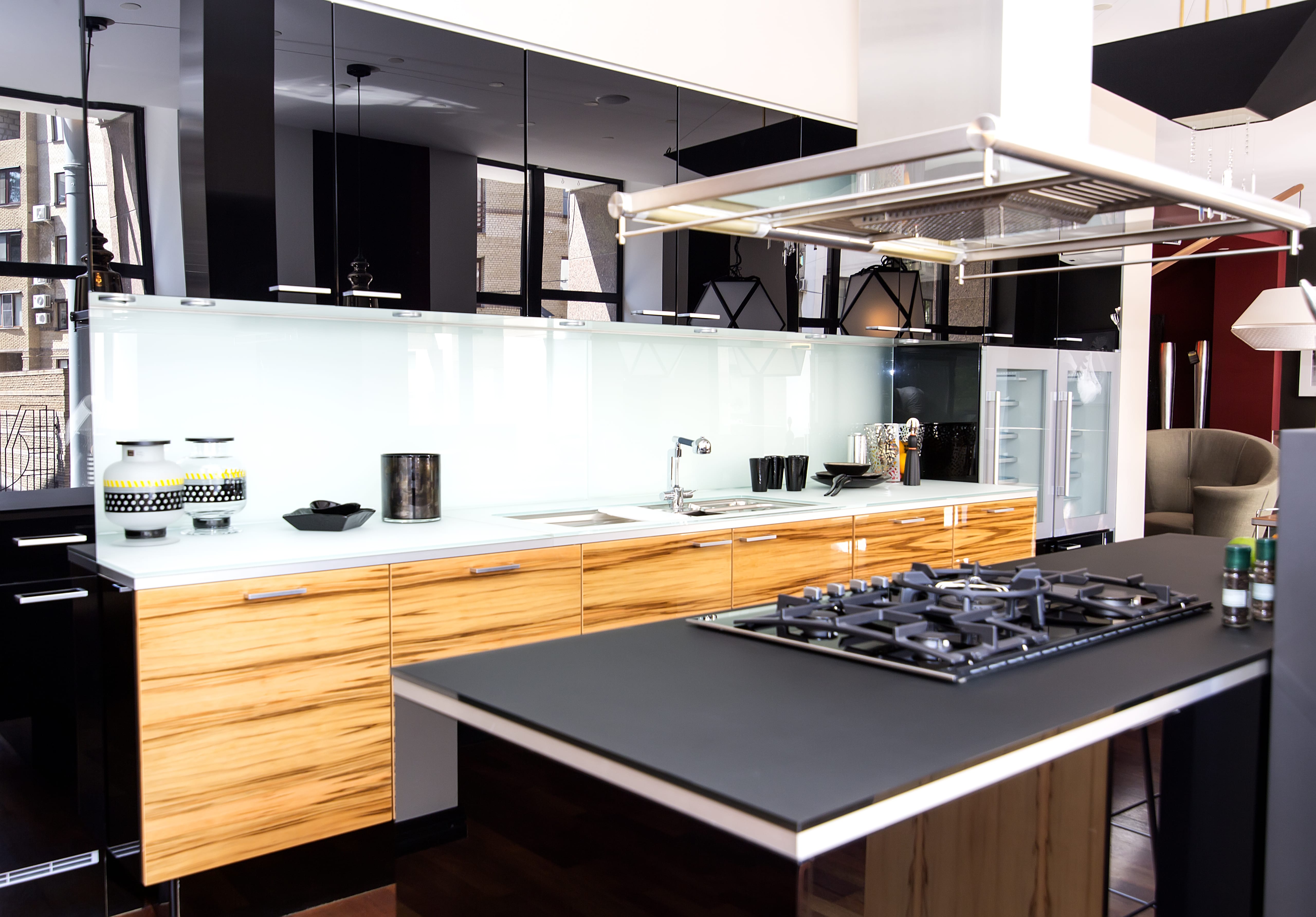 5. Play around with color.
Incorporate accent colors to create contrast throughout your kitchen, or add color with bright appliances or accents like flowers. You can rely on light shades of blue, green, and yellow to add a splash of color and light. If you eat in your kitchen, consider using dishes and utensils in bold hues.
Like metallic accents, brilliant colors reflect the light in your kitchen. This bold style works even in kitchens with very little natural light. It is a fun way to bring in more light.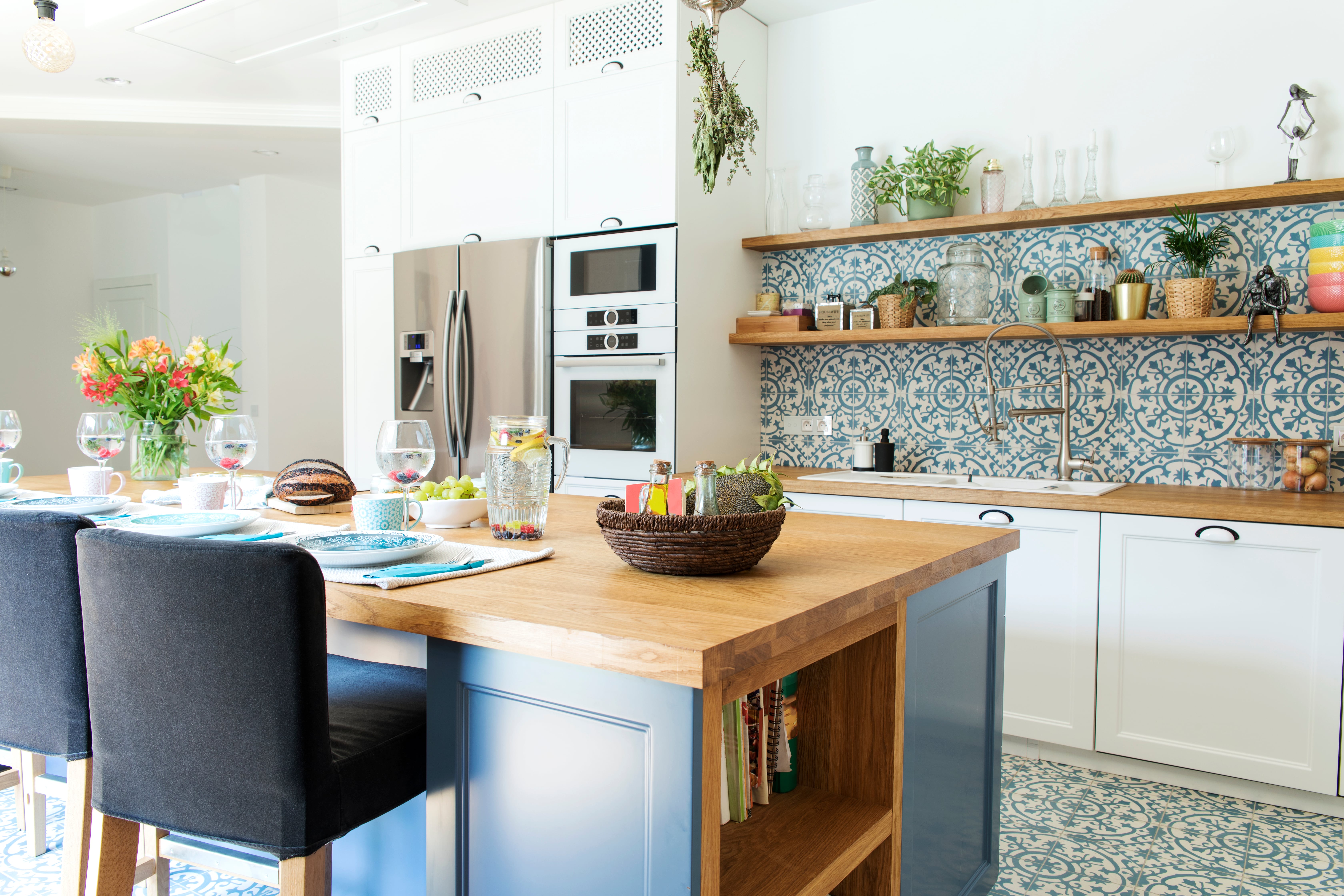 6. Add more lighting and use brighter bulbs.
Our final tip for brightening your kitchen is to add more lighting and use brighter bulbs. Pendant and recessed lights are great options for additional fixtures, and you can also put lights under kitchen cabinets.
If you have yet to upgrade to LED lighting, doing so will make your kitchen brighter and more eco-friendly. Even if you only upgrade or add one light fixture, it will make a difference.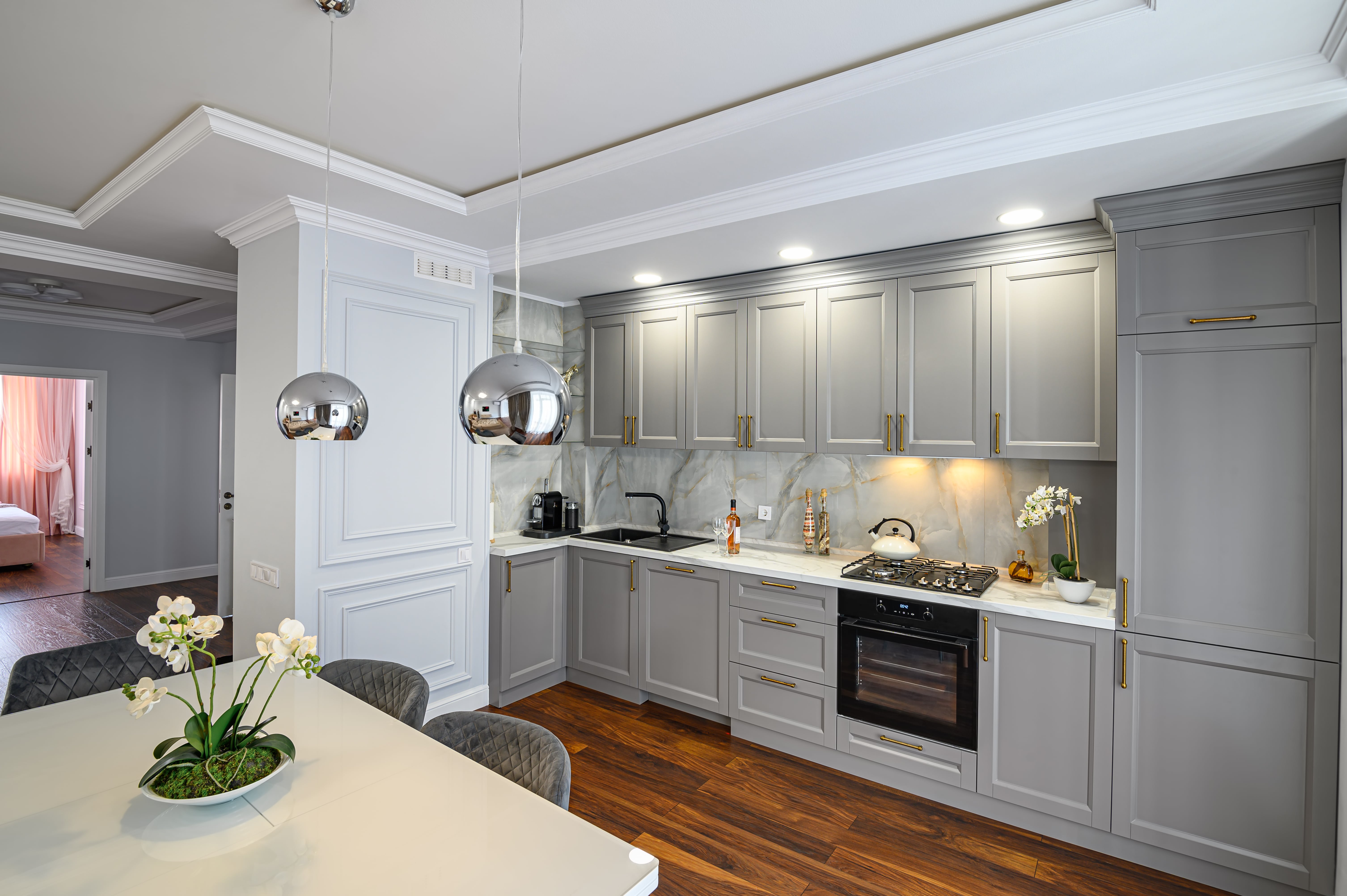 If you want to make your kitchen a brighter, warmer place this winter, you can do so without a big renovation project. Decluttering, looking for ways to reflect light, and using natural wood can all brighten a space.
If you are considering a larger kitchen renovation, be sure to partner with a trusted manufacturer for your building materials. From butcher block countertops to beautiful backsplashes, the Hardwood Lumber Company has the perfect natural wood accent to bring more light into your kitchen all year round. Shop our selection of woodwork today.
You can also contact us with questions or custom orders.