Posted by Hardwood Lumber Company on Apr 30th 2019
A backsplash is a smart and practical feature in any kitchen. It helps to protect your kitchen walls from water and debris which could damage your home.
While it is meant as a protective feature, backsplashes are now becoming more integral to the overall style of a kitchen. Homeowners are now strategically installing backsplashes to complement the overall look and feel of their kitchen, all while enjoying the protective benefits.
However, much like any other part of your home, your backsplash needs attention and occasional upkeep. This will ensure that it looks great and protects your walls. Here are a few backsplash maintenance tips you can use at home.
Keep it Clean
This may seem like common sense, but one of the easiest (and most effective) ways to maintain your backsplash is to keep it clean. Hard water buildup or debris from food may attract mold which could stain or damage your backsplash.
If spills or messes occur, clean it up as soon as possible. It's important to note that proper cleaning depends on the type of backsplash you have. For instance, you should clean a tile backsplash with vinegar and hot water whereas you should clean a marble backsplash with liquid dish soap.
Because of their seamless design, hardwood backsplashes are among the easiest to clean. Most messes require simply wiping with soap and water.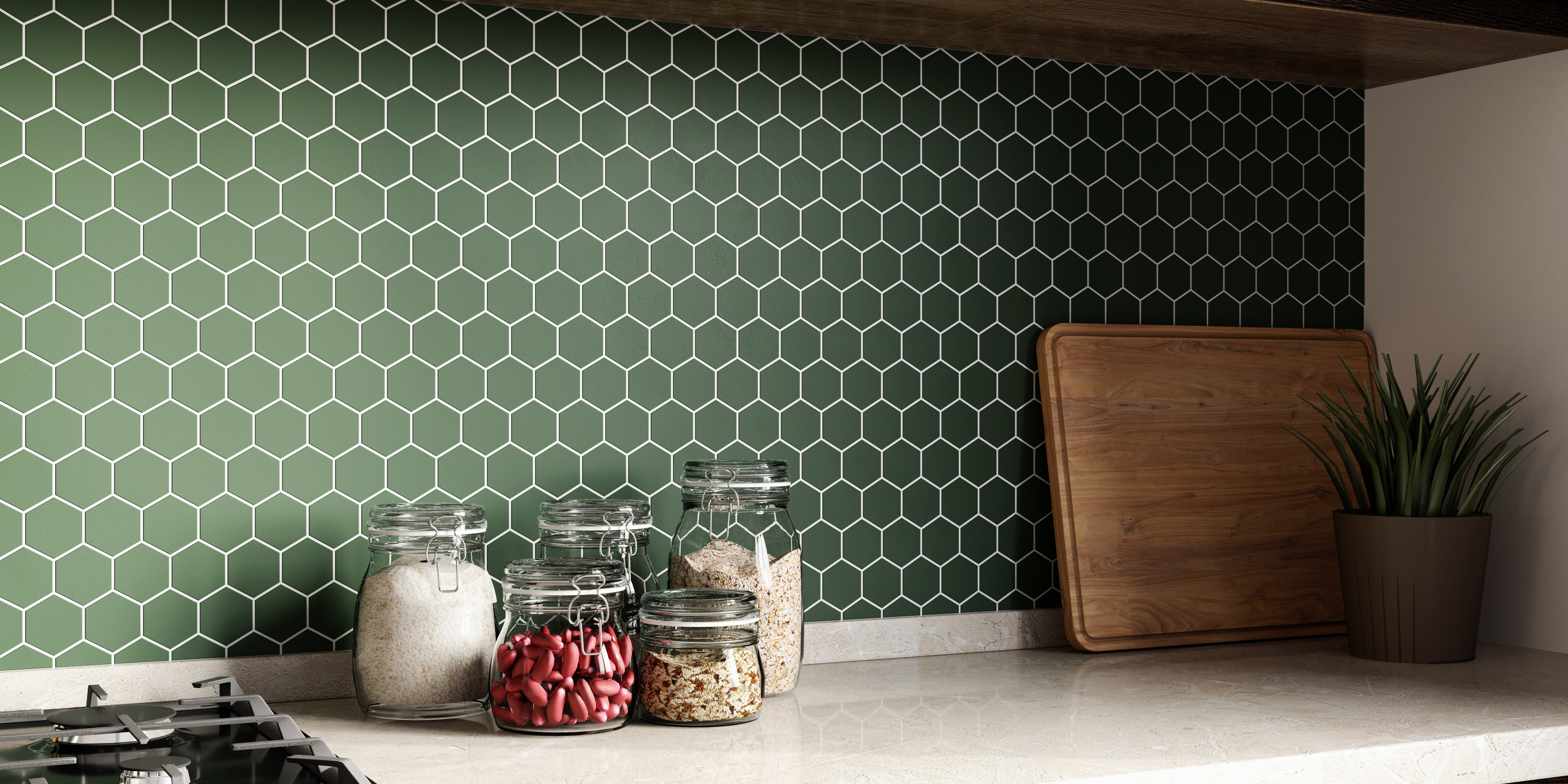 Maintain the Seal and Finish
If you own a hardwood backsplash, it is important that, after a thorough cleaning, you seal and finish it with varnish or oil. This will help to prevent permanent and unsightly marks and stains.
In many cases, it is safe to use the same products on your wooden backsplash as you would with a butcher block countertop. Hardwood Lumber Company offers mineral oil to keep your backsplash looking great.
Lightly Sand Knicks and Scratches
While they are less likely to occur compared to messes and spills, it is possible for your wooden backsplash to collect some knicks and scratches. Fortunately, in most cases, these are easy to repair.
Similar to how you would repair scratches in a hardwood countertop, thoroughly clean the affected surface to make sure it is clean of any substances. Then, use a fine-grit sandpaper and gently wipe until the mark is sanded over. Afterward, it is important that you reseal your backsplash with food-grade mineral oil.
Just as you would with any other part of your kitchen, it's important to maintain your backsplash. Follow these tips to maintain your wood backsplash. Doing so will ensure that it looks great while protecting your kitchen walls.
If you are looking for a new backsplash for your home, Hardwood Lumber offers several wood backsplashes in a variety of species. To learn more about available backsplashes, view our selection today.