Posted by Hardwood Lumber Company on Jan 4th 2018
The culinary expert desires a space where he or she can finely chop & dice ingredients for their homemade dish. A sharp knife, a strong grip, and a steady hand are key, but what about the foundation beneath? The answer to this is to invest in a wood countertop or cutting board, specifically butcher block. A kitchen is not complete without one.
Benefits of Butcher Block
Butcher block wood countertops aid in trimming the hassle and stress that can come with cooking or baking. Whether you are a chef, housewife, maid, or wanting to impress a date, you want to make your food look good. The butcher block provides a surface where each ingredient is fixed to precise perfection.
Here, we will focus on the purpose and function of wood countertops, as well as certain features that make them superior to other options. We will also cover important health and safety benefits of owning this wonderful piece of house ware.
Safety Benefits
Safety is very important in food preparation. In large restaurant kitchens, safety is closely managed and a variety of tools are used, including cutting boards. If you have a passion for cooking, why not encourage the same regulations within your own kitchen? With the right equipment, cooking becomes easier, more fun, and saves precious time.
For example, you are preparing a large salad, with plenty of vegetables and fruits at your fingertips (literally). Without the right surface, food may slide around and the knife may injure your hand. A butcher block wood countertop or cutting board provides a stable surface that may reduce the chance of such injury.
Health Benefits
While preparing food, the spread of bacteria is a major health concern. The wrong surface can cause this and ruin your food. To avoid this culinary nightmare, consider using a butcher block.
Plastic cutting surfaces provide grooves that make it easier for bacteria to hide. While some may argue that wood is more difficult to sanitize, in comparison, fewer scratches and grooves are created.
Ben Chapman, a Food Safety Researcher at NC State University, has stated:
"Hardwoods, like maple, are fine-grained, and the capillary action of those grains pull down fluids, trapping the bacteria – which are killed off as the board dries after cleaning."
Stability and Space
With butcher blocks, you are given a sturdy and stable surface installed in countertop sectionals or lay on top of kitchen islands. Additionally, it provides a large space for the process of arranging a meal.
These large areas add convenience in the form of space to display all ingredients in an orderly fashion. Having all of the food gathered together ready to use may prove to be more efficient than making several trips to a cupboard.
Consider this: when a chef on television is preparing a meal, they are usually standing behind a wood countertop with every ingredient & tool at their disposal. These culinary artists tirelessly work their passion while using their trustworthy wooden countertop.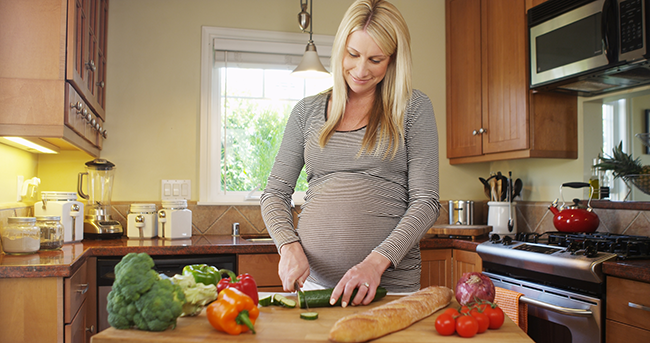 Butcher Block Cutting Boards
Butcher block cutting boards are a handy alternative due to their portability, quality, and cost-effectiveness. They are a useful option if your kitchen is already fully installed with granite, quartz, laminate, concrete, stainless steel, or marble.
Regardless of the style of your kitchen, wood cutting boards are extremely useful and can easily be hidden out of site. You also have the freedom of customizing your cutting board with different wood species, shapes, and sizes.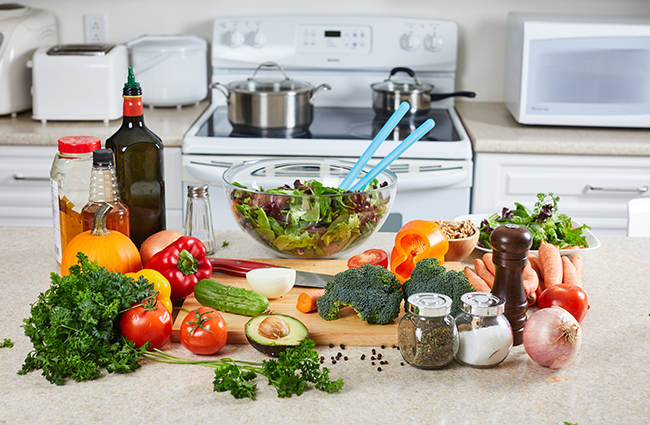 In Conclusion
Butcher block can be used in a number of different ways around your home. It can be personalized to your specific needs, both in and out of the kitchen, and provides several unique benefits. If you interested in a butcher block countertop or cutting board, contact us today to discuss the options of adding one to your home.