Posted by The Hardwood Lumber Company on Jul 12th 2021
Adding a bar to your home has many advantages: you do not have to worry about closing time and you can guarantee your drink of choice is in stock. Even better, a bar adds value to your home and serves as a place for you and your friends to gather.
Home bars are usually located in a finished basement, the living room, or dining area where guests can access them. If you are thinking about building your own home bar, here are five unique home bar ideas to inspire you.
Country Charm: The Rustic Bar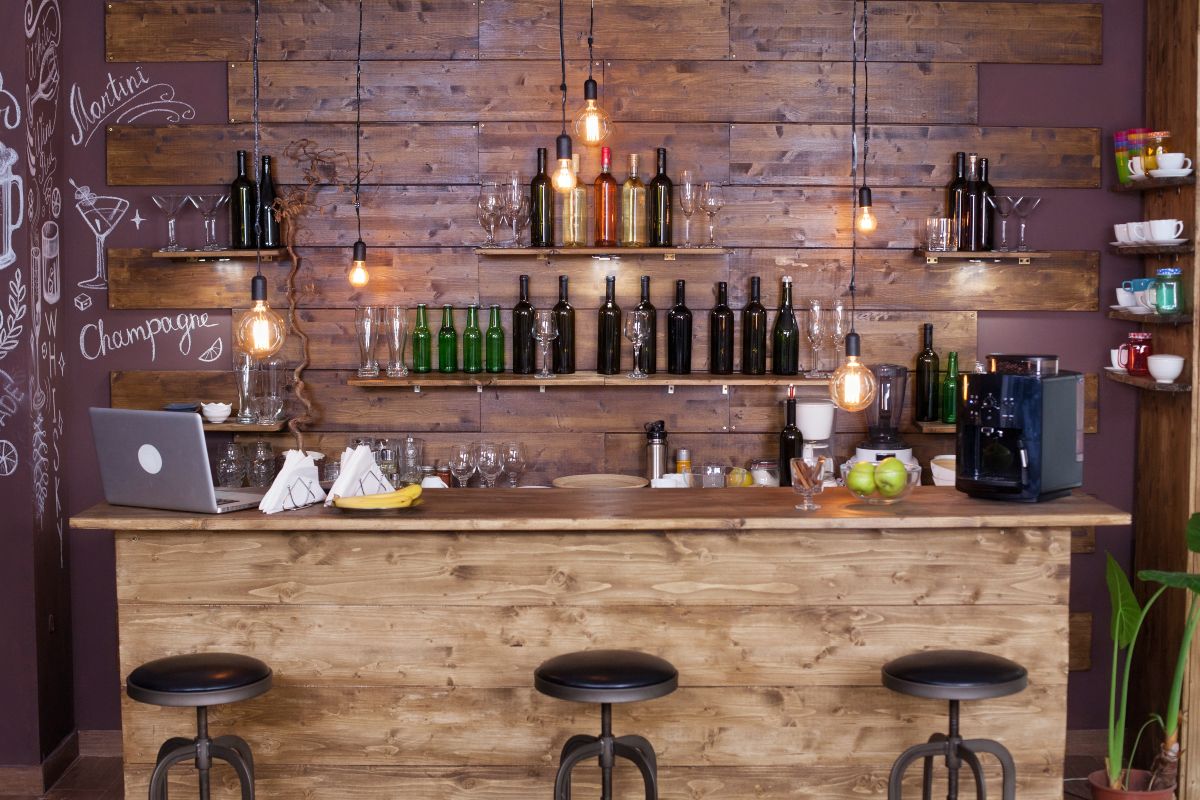 From a simple space with wood paneling to an elaborate lounge with large chairs, rustic home bars are bright, cheery, warm spaces. This style relies on a natural aesthetic. Decorating the bar space in earth tones is a common way to create a warm environment. Paint and accessories in browns and beiges also add to the cozy feeling.
You'll also see natural wood heavily featured in any rustic look. Home bars with a rustic look combine function with charm, like reclaimed wood or lighting fixtures and live edge slabs as a bar top.
Modern And Metal: The Industrial Bar
Our next design, the industrial bar, is similar to yet very unique from the rustic aesthetic. An industrial bar implements stainless steel furniture in a grey and silver color palette. However, stainless steel and neutral colors don't mean an industrial bar will have a streamlined look. The industrial aesthetic makes regular use of upcycled materials for stools, bar tops, and shelving.
The eclectic yet simple industrial aesthetic offers a lot of personal design freedom and is easy to incorporate into a home bar. These contemporary designs break away from what is usually associated with home bars and will be an impressive space that still fits easily into a modern home.
Using Small Spaces: The Nooks & Crannies Bar
If you don't have much extra space in your house for a full bar, there are creative ways to take advantage of smaller areas. A bar set in a small space is a unique aesthetic.
A nook and crannies style bar can be fit into an unused corner of the living or dining room or even a small space under the steps in a finished basement. If you want to create an even more unique bar experience, empty closets or cabinets can accommodate a small bar if you plan carefully.
Wherever the bar is located, you likely have more vertical space than horizontal space. Floating shelves will maximize that space, giving a place to store bottles and glasses.
Reduce, Reuse, Recycle: The Pallet Bar
The pallet bar is perfect if you are looking for a unique outdoor bar. Styles that incorporate wood pallets are becoming increasingly popular. Though the least conventional on our list, pallet bars are the most customizable.
Pallets are easy to paint and finish for a variety of different looks, and a range of different bar tops can be used. They also offer incredible versatility: you can construct anything from a full service bar to a smaller tiki bar stand. It's simple to get creative in designing your outdoor bar. You can even position the bar under a canopy or in a shed to protect it from rain. Because pallets are inexpensive, you can easily redesign the bar annually.
As we have seen, home bars come in a variety of styles. You can design one to fit your interests that will become the perfect place for you to relax or entertain guests.
A Simple Statement: The Wine Wall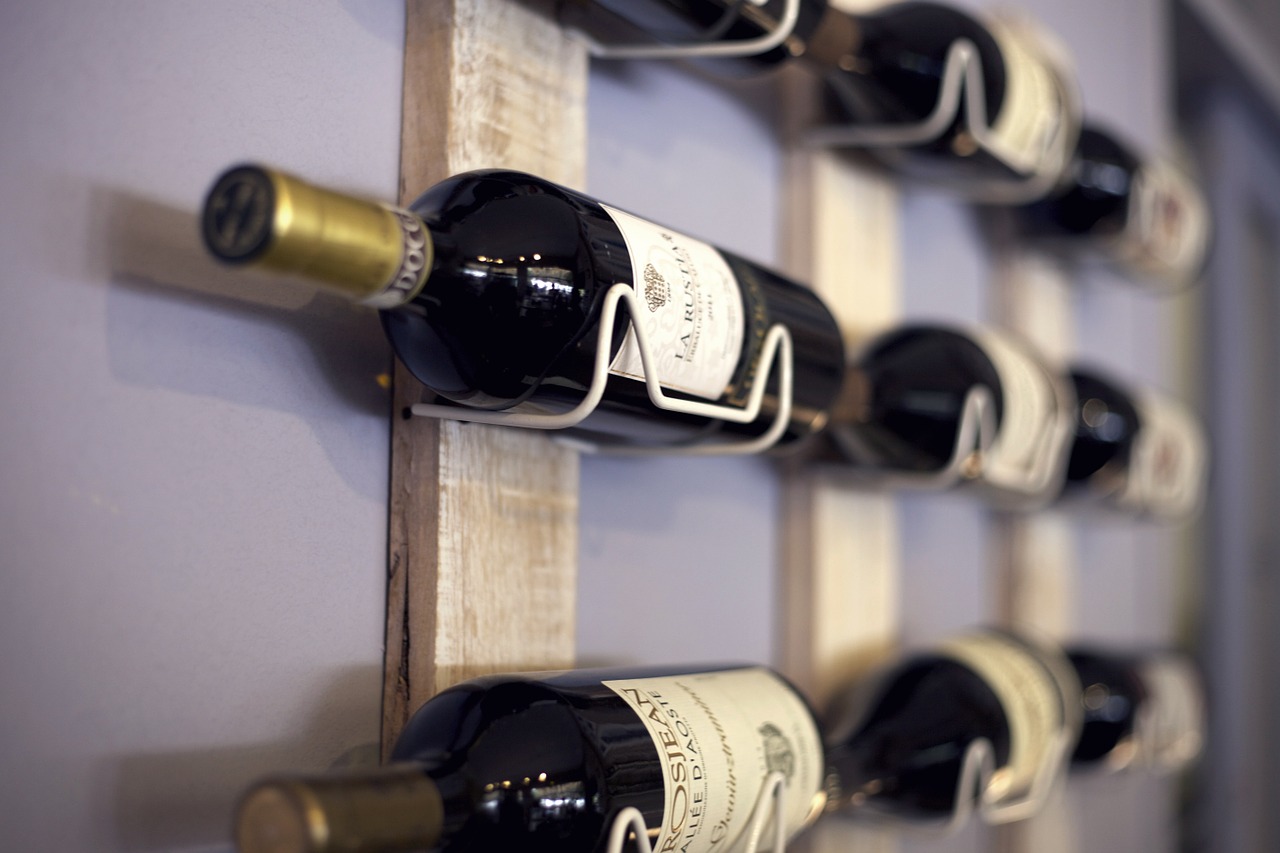 Another non-conventional idea is building a wine wall. A wine wall can fit in unusual spaces, as individual shelves allow you to customize its dimensions.
Store wine glasses and bottles as well as accessories like corkscrews on the shelves. While not a full bar by definition, a wine wall nonetheless makes an excellent statement. Consider using floating shelves as an excellent option for making the most use of available wall space, and can be used in a variety of unique ways.
Start Your Home Bar Project With The Hardwood Lumber Company
No matter the style you choose, finding a quality bar top is important for any design. The Hardwood Lumber company offers our customers high quality custom millwork. From live edge slabs to butcher block counters, we have a variety of expertly crafted woodwork to help make your home bar a reality. Shop our wood countertops to get started!