Posted by The Hardwood Lumber Company on Feb 23rd 2022
A den serves a unique role in the home. It's an informal space to relax alone or together with family and friends.
Since comfort and coziness define a den, we'll share several tips to furnish one to make it a relaxing room during the winter.
Add An Armchair (Or Two)
Few things are more cozy than a familiar armchair. Whether you're reading a book, watching a movie, or simply sitting down to doze off, the right chair makes all the difference.
An armchair can also serve as a decorative accent. Selecting the right color and material, from dark leather to a neutral fabric, can create an eye-catching corner.
During the winter, dark colors and warm materials are especially important. If you need new furnishing for your den, consider a non-leather upholstery fabric, like cotton, linen, or wool.
Include A Comfy Couch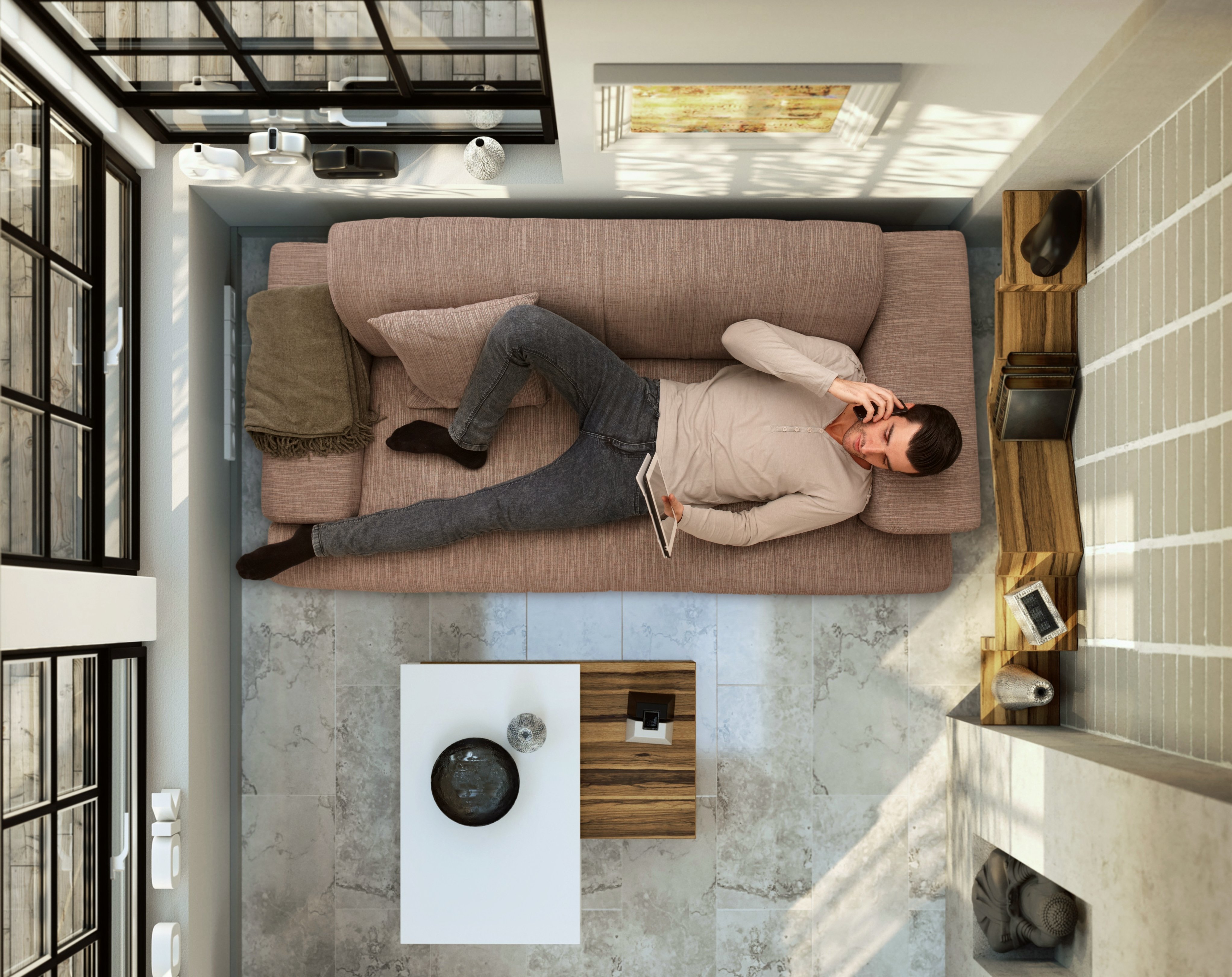 Another must-have for a cozy den is a large, comfortable sofa. This furnishing provides plenty of seating when you entertain or space to lounge if it's just you.
Sofas also provide enough space to add decorative throw pillows or blankets to create whatever winter aesthetic you want. Pillows and blankets can be used to incorporate wintry scenery or patterns, like plaid.
Alternatively, solid accent colors can be used to create contrast. If your couch is a warm color, consider neutral (not cool!) toned accent pillows. For light colored couches, use pillows and blankets to add a sense of warmth to the den.
You may also want to put in a sofa bed so that the den can double as a guest room. Always having room for company is a generous way to use your space.
Remember Natural Wood Accents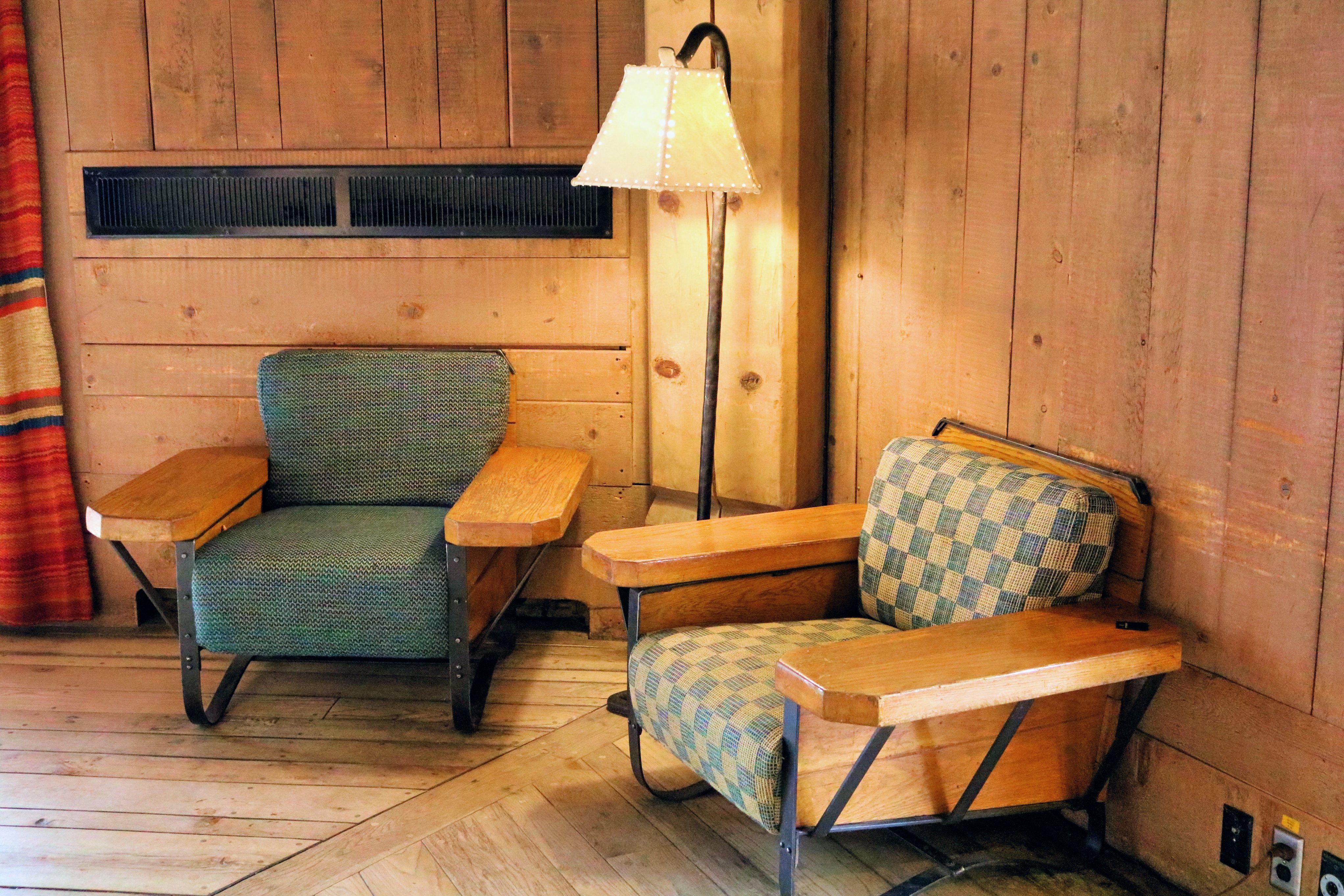 Natural wood furniture also adds warmth to a den. Easy to maintain and beautiful, wood can be used for all kinds of furnishings. Live edge wood furniture is particularly striking, and offers rich wood textures that suit the relaxed atmosphere you want to achieve.
The Hardwood Lumber Company has live edge end tables and wood benches that are perfect for a den. You can also make your own table with our live edge slab table tops on custom metal table bases or legs.
Remove Clutter
Another key to a cozy den is keeping the area clutter free. Use floating shelves or bookshelves to store items off the ground. This will give you more space to spread out or to have company. Floating shelves from the Hardwood Lumber Company are a great option for storage as you can still see where everything is.
The more open space in the den, the easier it will be to relax. This is even more important if your den seconds as a home hobby room for your family. Keeping clutter to a minimum allows you to maximize space for other activities.
Control The Mood With Lighting
Lighting is an additional component of a space with a big impact. When choosing lighting for your den, remember that warm light will create a relaxing setting. You may want several lamps or a ceiling light with a dimmer. That way, you can easily change the lighting depending on what you are doing. The den needs to be brighter when you are reading or entertaining guests than when you are watching TV. Be strategic with your lighting to accommodate multiple uses of the den.
Personalize The Den Decor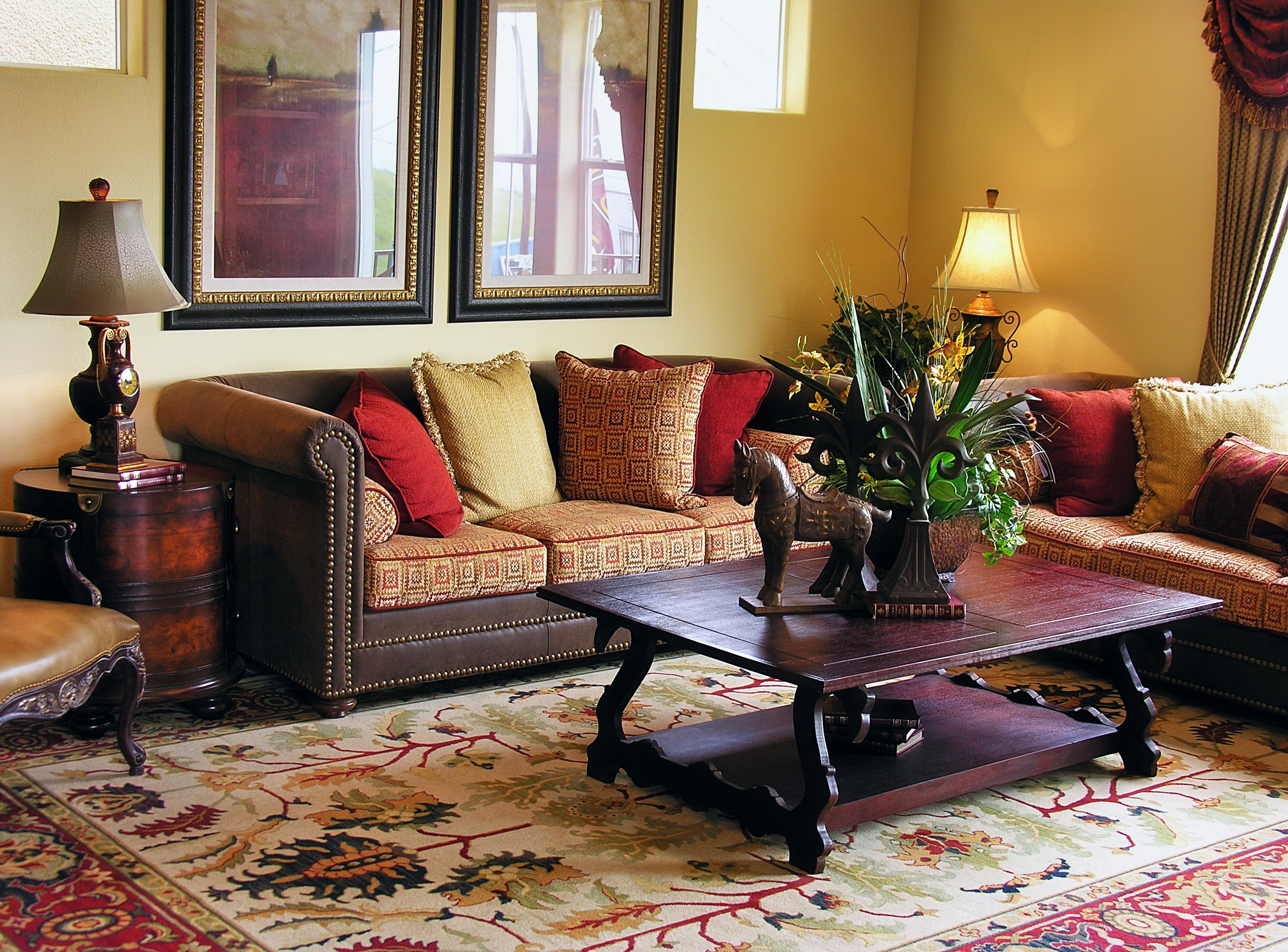 The last way to decorate your den is personalizing the decor. A large piece of wall art is a great place to start.
Wall Art
The right art piece can help set the tone for the entire space. It doesn't have to be as straightforward as winter scenery, either. Abstract art pieces that use color to stir emotions can easily set an appropriate mood. Find a piece that speaks to you and perhaps fills you with warmth. That's an excellent winter den decor addition.
Family Photos
Additionally, you can fill a wall with photos of family. This is especially impactful if your family uses the den as a gathering space. Family pictures mark the den as a uniquely "home" space for you and your loved ones, conjuring happy memories and shared experiences.
Whatever choices you make, be sure you furnish your den to provide you the cozy environment you crave. If you decide to incorporate wood in your den, be sure to check out the Hardwood Lumber Company's handcrafted wood furniture. We have pieces that bring a natural accent to any space.