Posted by Hardwood Lumber Company on May 20th 2019
It's no secret: kitchen remodel projects can be costly and time-consuming. Depending on the updates you would like to make, remodels can put a large strain on your budget.
Fortunately, there are several ways to update your kitchen without breaking the bank. Here are some budget-friendly kitchen update projects you can do at home.
Fresh Coat of Paint
A fresh paint job is a great is a great way to update your kitchen without investing in new surfaces. Your kitchen cabinets, shelves, and walls will look brand-new and reflect your unique style.
It's important to not rush this process. Make sure that the sanding, priming, and (ultimately) painting process is done smoothly and evenly. Use high-quality paint to ensure that your kitchen looks great for years to come. Don't be afraid to hire a professional painter if you don't feel comfortable doing it yourself.
New Cabinet Hardware
After painting your kitchen cabinets, another big impact update you can make is new, stylish hardware. Cabinet hardware may include pieces such as handles, pulls, knobs, and hinges. These pieces can easily show age or wear. Replacing your cabinet hardware is a cost-effective kitchen update which will help you make a statement.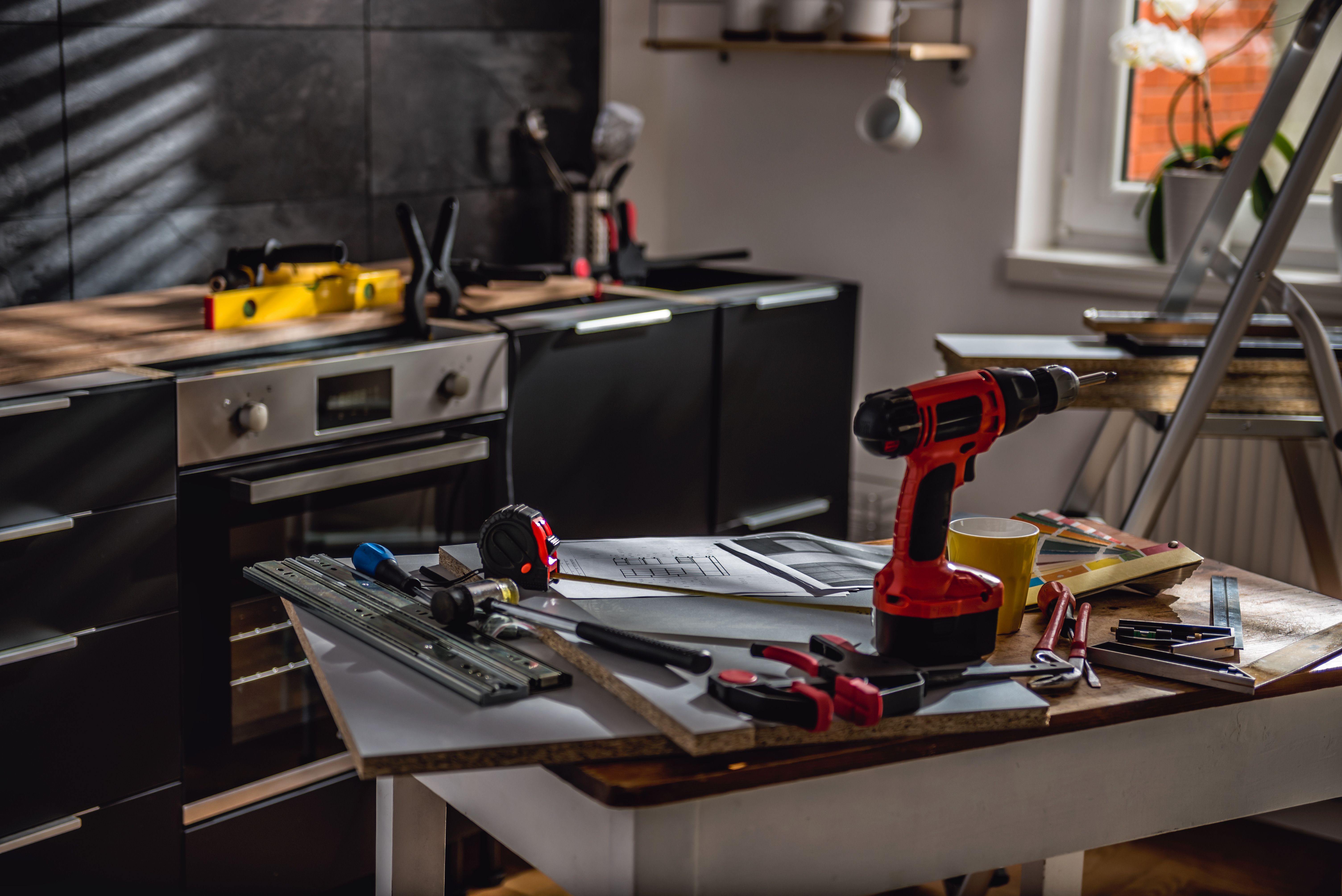 Invest in New Sink
The sink is one of the most integral appliances in any kitchen. I experience heavy daily use for food preparation and cleaning. The sink is another appliance which can easily show wear and tear. This is especially true is your sink is shallow, which put dishes at risk of overflowing.
While more expensive than other options, investing in a new kitchen sink can transform your kitchen. A deep sink can make cleaning easier and more efficient. A new faucet with a bendable neck is not only great for cleaning, but gives your kitchen a modern look.
Replace the Countertop
Similar to the sink, the countertop is one of the most heavily used feature in the kitchen. It is used for food preparation, eating, paperwork, homework, and more. If your kitchen countertop is old or showing signs of wear, replacing it can make your kitchen look good as new.
A popular option among homeowners is butcher block countertops. These types of wooden countertops are durable, reliable, and safe for food preparation. They add natural warmth and beauty to any kitchen. Butcher block countertops are available in edge grain and end grain cuts.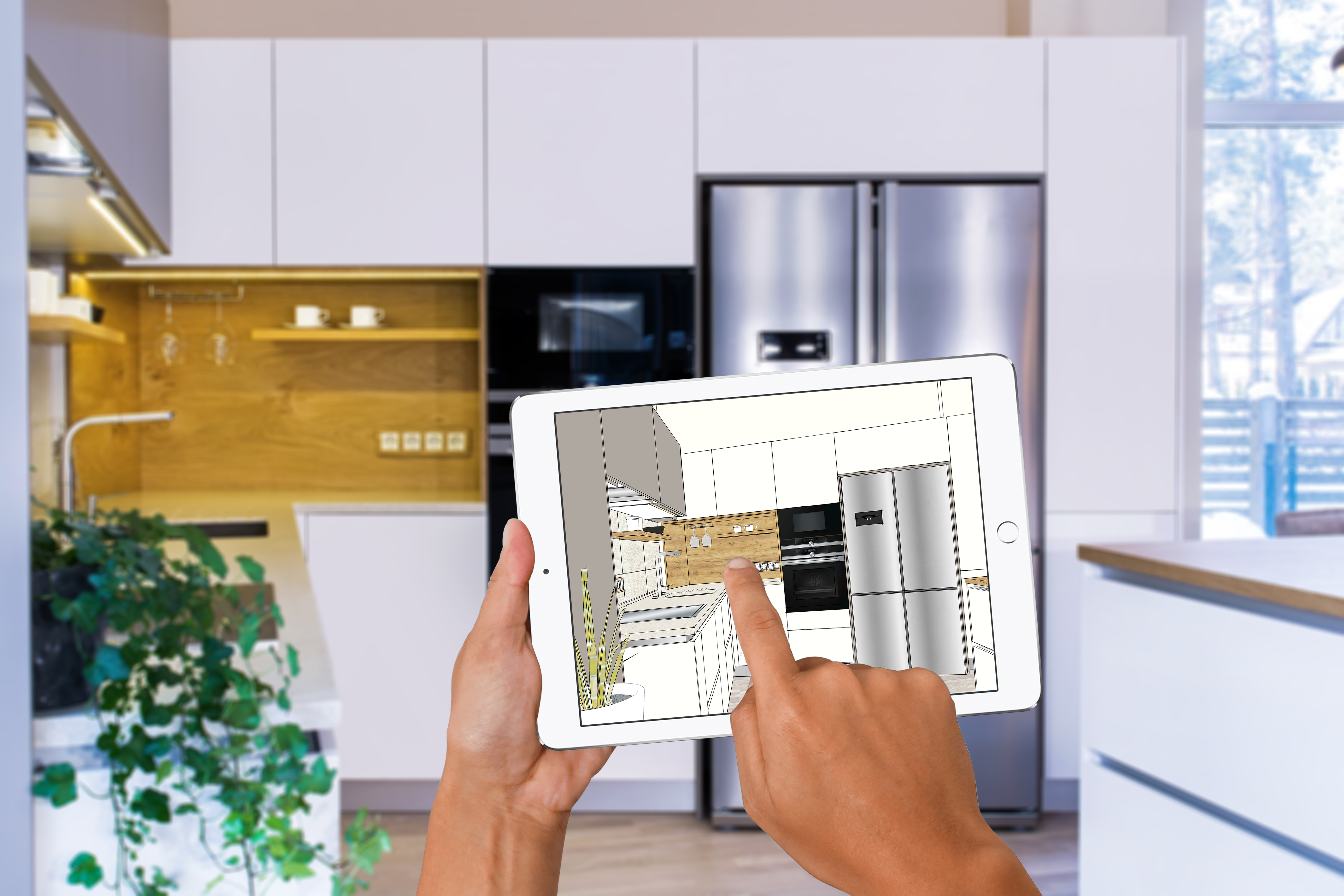 Touch Up the Mouldings
The mouldings are an important (but often overlooked) part of the kitchen. They add a classic and fashionable touch to the ceiling, around bottom of the floor, or along the frames of windows and doors.
Traditional types of mouldings, also known as trim, include baseboard, casing, crown, and wainscoting. If you notice your mouldings to be old or worn-down, consider touching them up or hiring a contractor.
Update Your Kitchen
Depending on your goals, kitchen remodel projects can be highly expensive. Fortunately, there are several ways you can update your kitchen while staying within your budget. Use some of these kitchen update ideas to transform your kitchen today.
If you are interested in upgrading your kitchen countertop, consider the selection of Hardwood Lumber. Our butcher block countertops enhance any kitchen. Shop our selection today or contact us for more information.