Posted by Hardwood Lumber Company on Aug 26th 2019
When upgrading or renovating their kitchen, many homeowners choose butcher block countertops because of their durability, versatility, and style.
In the world of wood countertops, there are many manufacturers and suppliers to choose from. How do you select the right one for you? Some homeowners go to The Home Depot or Lowe's, but what if you need a supplier more attentive to your needs?
At Hardwood Lumber Company, we pride ourselves on providing the highest quality butcher block countertops. Here are a few reasons why working with us could be the right decision for your kitchen.
Shop Butcher Block Countertops
Customer Service and Sales Support
The team at Hardwood Lumber works with you to create the perfect butcher block countertop for your kitchen. A member of our expert staff is always on-hand to answer your questions regarding style, wood species, sizing, edge details, installation, and more.
When buying a new kitchen countertop (or other large home accessory), it's easy to feel uncertain or overwhelmed by the unknowns. At Hardwood Lumber, we walk you through the process step by step so you know you're getting the best addition for your kitchen.
Inventory and Customization
From various wood species to grain options (edge grain, end grain, or face grain), Hardwood Lumber has a large inventory of butcher block countertops to choose from.
We also provide a number of customization options to make your countertop personal and unique. Options include various edge details, custom cuts (sink, stove, etc.), stains and finishes, and more. We strive to ensure that every customer gets the countertop he or she has dreamed of.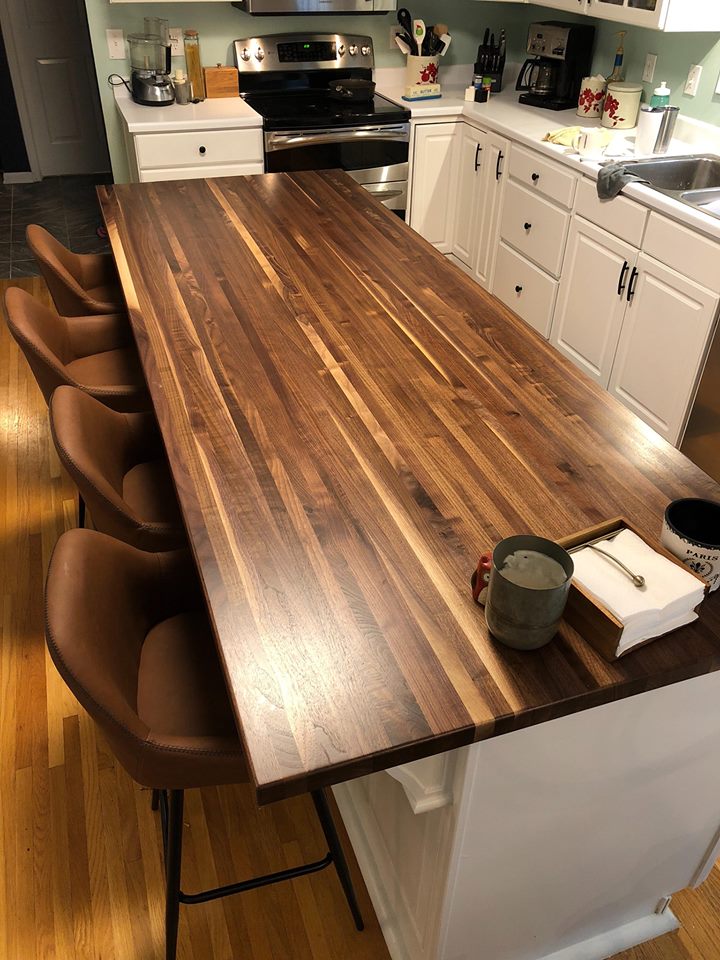 Nationally Recognized Countertop Producer
At Hardwood Lumber, we specialize in countertops that you and your family can rely on. Other suppliers, such as The Home Depot or Lowe's, have several departments and offerings outside of countertops.
With Hardwood Lumber, you get a supplier that focuses on your countertop purchase from beginning to end. After receiving your order and specifications, we begin crafting your countertop in our in-house facility.
Expert Craftsmen
Our team of Amish woodworkers has years of experience creating beautiful custom countertops. After the wood is carefully hand-selected, these experts mold it into a countertop using a consistent step-by-step process.
No attention to detail is lost with our team of woodworkers. Every specification and customization requested by the customer is accounted for with every butcher block countertop we create.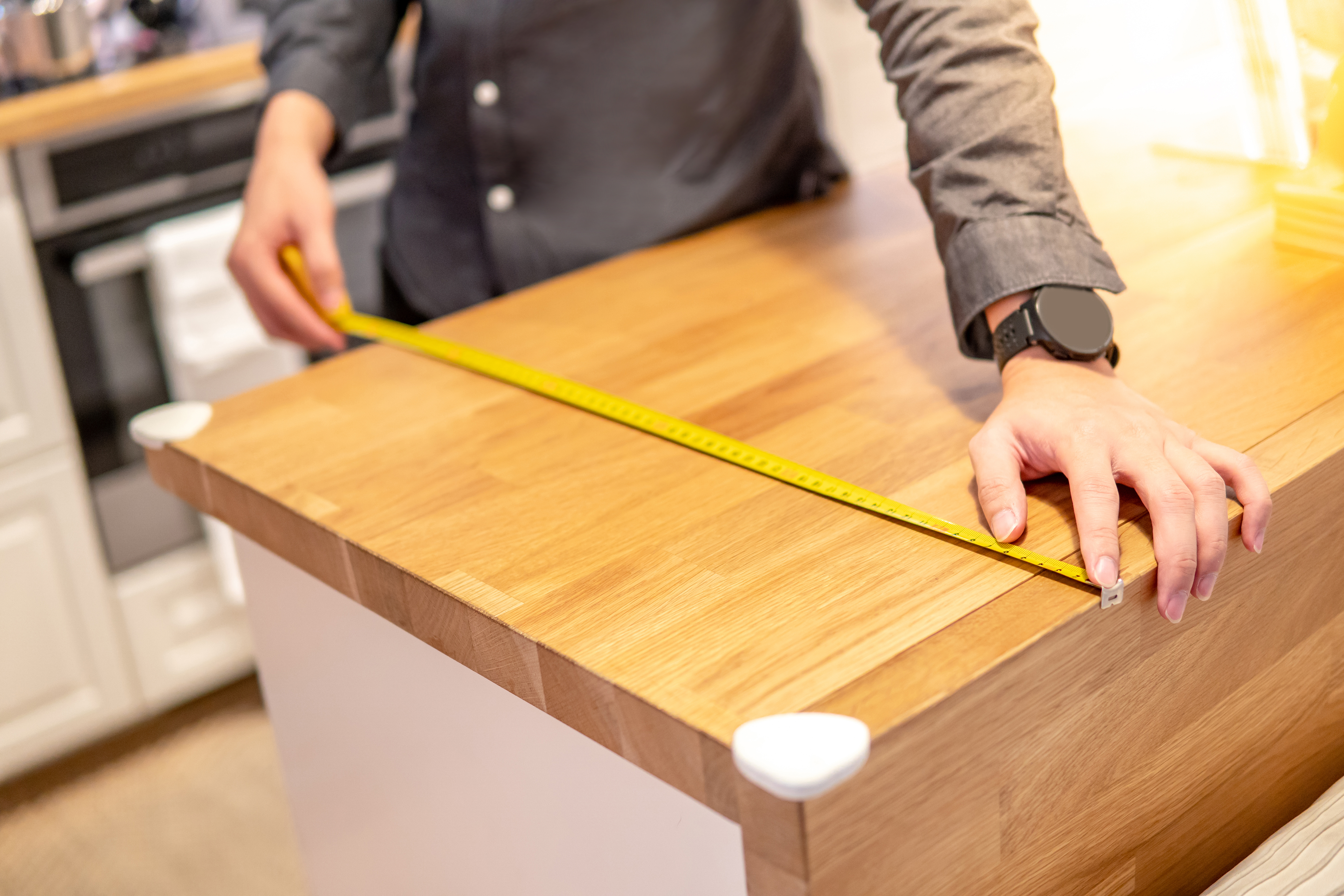 After-Purchase Maintenance
Similar to other parts of your home, occasional maintenance is required to maximize the lifespan of your new butcher block countertop. Tasks include (but are not limited to) removing water stains, oiling or conditioning the wood, and re-applying the finish.
At Hardwood Lumber, we provide you with all of the materials you need to keep your countertop looking great for years to come. As always, our expert staff is on-hand to answer any and all questions regarding maintenance and the correct tools to use.

When buying a new countertop for your home, it's easy to turn to a large brand such as The Home Depot or Lowe's. However, if you want expert support for a countertop that is uniquely yours, Hardwood Lumber Company can help. Our team strives to create a butcher block countertop that is perfect for you and your kitchen. Browse our selection today or contact our team to learn more about customization options.