Posted by Hardwood Lumber Company on Feb 27th 2020
There are many reasons to entertain guests and throw a party: birthdays, holidays, accomplishments, special occasions, or simply to spend time with loved ones.
It's easy for a party or event to get expensive very quickly, especially if you are entertaining multiple guests. Fortunately, with some smart planning, you can host a party that you, your guests, and your wallet will love.
Here are some easy tips for entertaining on a budget.
1. Host a Potluck Meal
The food planning, shopping, and cooking don't all have to fall on you. Alleviate your costs by hosting a potluck, or asking guests to bring an appetizer or side dish. Be sure to communicate what the main dish is for the event so that your guests can complement it.
2. Serve One Signature Drink
If you plan on serving alcoholic beverages at your gathering, the price tag can climb very quickly. Don't overspend by acquiring various wines and spirits. Instead, serve one signature drink to all of your guests. Be mindful of the guest list, party theme, and time of year when planning your beverage of choice (i.e. no egg nog on The Fourth of July).
Related: Different Wines for Different Occasions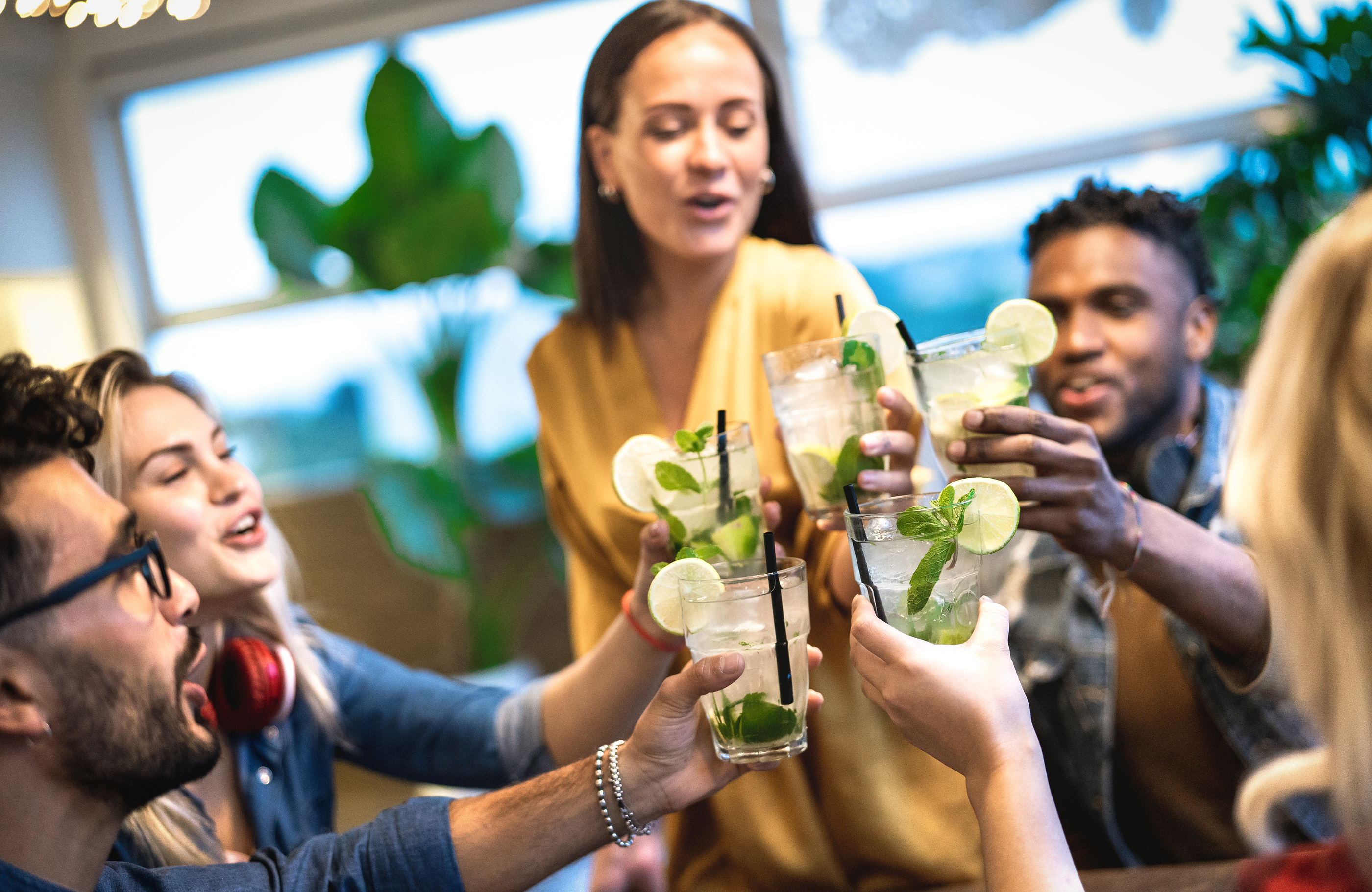 3. Use Your Own Dinnerware
Instead of buying disposable plastic forks, spoons, and knives, use the dinnerware you have in your home. This option results in some added cleanup and dish cleaning, but it is more cost-effective and environmentally-friendly.
4. Serve on Wood Cutting Boards
Similar to dinnerware, consider serving your hors d'oeuvres or appetizers on wood cutting boards instead of on plastic or paper plates. This option will also help reduce trash while adding some rustic flair to your gathering.
Need some new high-quality wood cutting boards for your home? The Hardwood Lumber Company has you covered.
5. Set Up Group Games and Activities
You don't need to splurge for multiple games or activities for guests to do at your home. Instead, plan a game or activity for your guests to do together. Your guests will love a humorous or team-oriented game that gets them to laugh and socialize.
6. Forget Paper Invitations
If you are a traditionalist, you may still enjoy sending and receiving paper invitations. However, they can become quite expensive, especially if you have a larger guest list. Forego paper options by sending out your invitations through electronic means. There are many options for you to choose from: email, social media, even group text messages.
7. Keep Decorations Simple
Similar to other party materials, you can save on decorations by using materials you have around your home. Take floral arrangements, pottery, art, and knick-knacks from other parts of your home and temporarily place them in the entertaining area. Or, if you have a garden or enjoy making art, create some new pieces of your own for the party!
8. Be Mindful of the Guest List
It's perfectly fine to host a large party with many guests. Just keep in mind that with more people comes higher costs. If you are trying to entertain on a budget, consider limiting the number of people you invite or kindly asking your guests not to bring a plus one.
Entertaining guests can be fun and highly fulfilling. Unfortunately, it can also be very costly. But, with the right planning, you can host a party that is fun for all and budget-friendly. If you have limited funds, use some of these tips the next time you entertain guests in your home.
If you are hosting a dinner party and need some additional tips, Hardwood Lumber can help. Here are some useful dinner party tips to help you throw a party your guests won't soon forget.