Posted by The Hardwood Lumber Company on May 4th 2021
If you're looking for a DIY home decorating project, consider installing floating shelves. They are built so that no supports are visible, creating the illusion that they are floating in the air. Easy to install, you will find floating shelves very useful in your next project. Today, we'll share four tips for decorating your home with floating shelves.
1. Add A Collage To Your Wall
Floating shelves are perfect for creating wall collages. You can place plants, photos, or any kind of knick-knacks on top of them.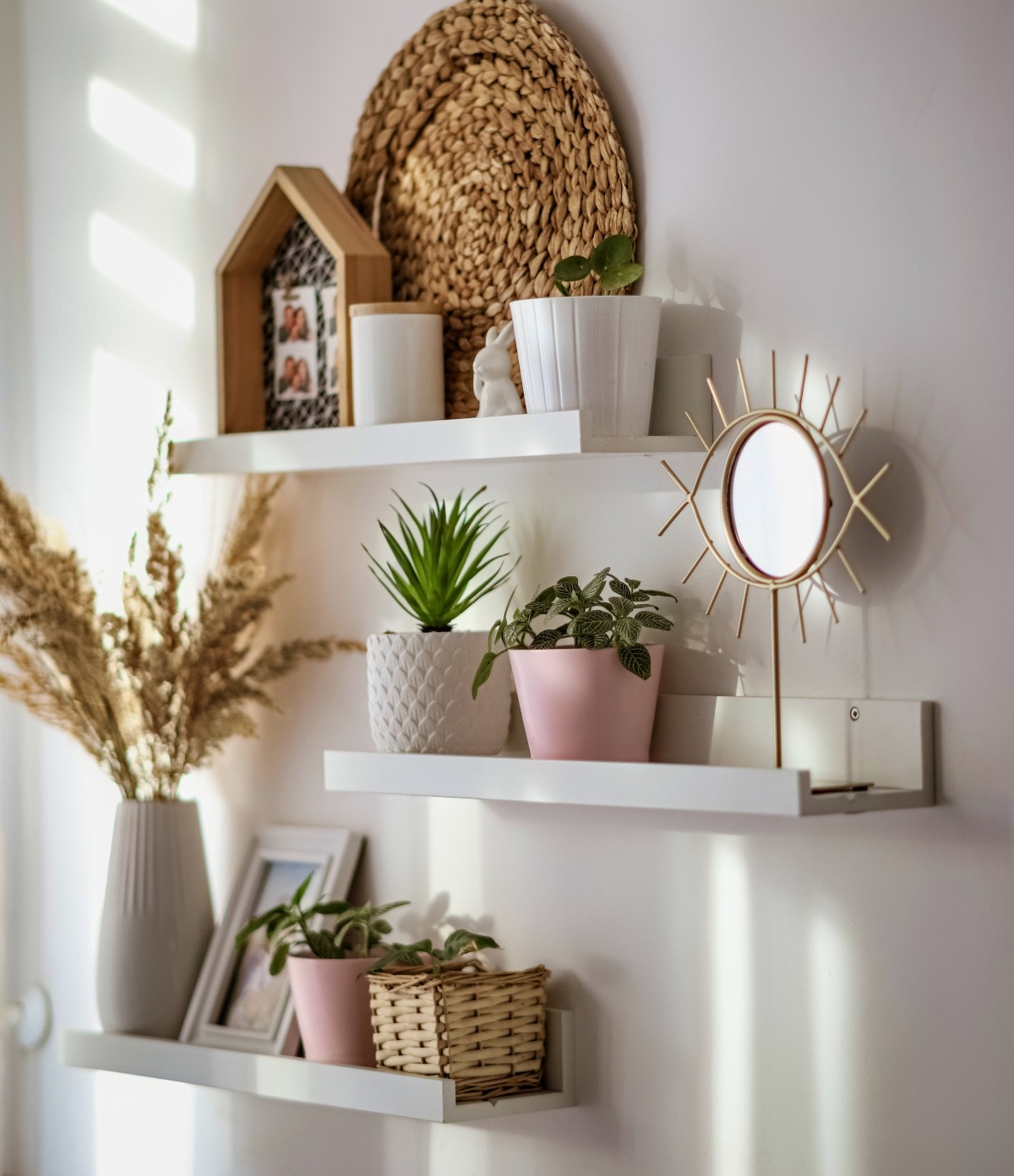 You might consider arranging the objects according to a central theme. For example, you can put pictures of your family with family heirlooms or memento pieces. Or, you can try to highlight your travels with photos of your favorite places alongside souvenirs. Once you've installed your floating shelves, changing what you have on them is easy. You can even use them to help create seasonal decoration themes.
2. Create Unique Storage Space
Floating shelves are an excellent option to add storage space to a wall. A common example of this is using them for storage in your entertainment center. Install multiple shelves to create a floating bookcase or movie case. Even if you have a lot of DVDs, books or games, you can easily see where everything is.
You can also use floating shelves to create functional storage space in other areas of your home, from a home office to a laundry room. They're a versatile storage option for almost any home space.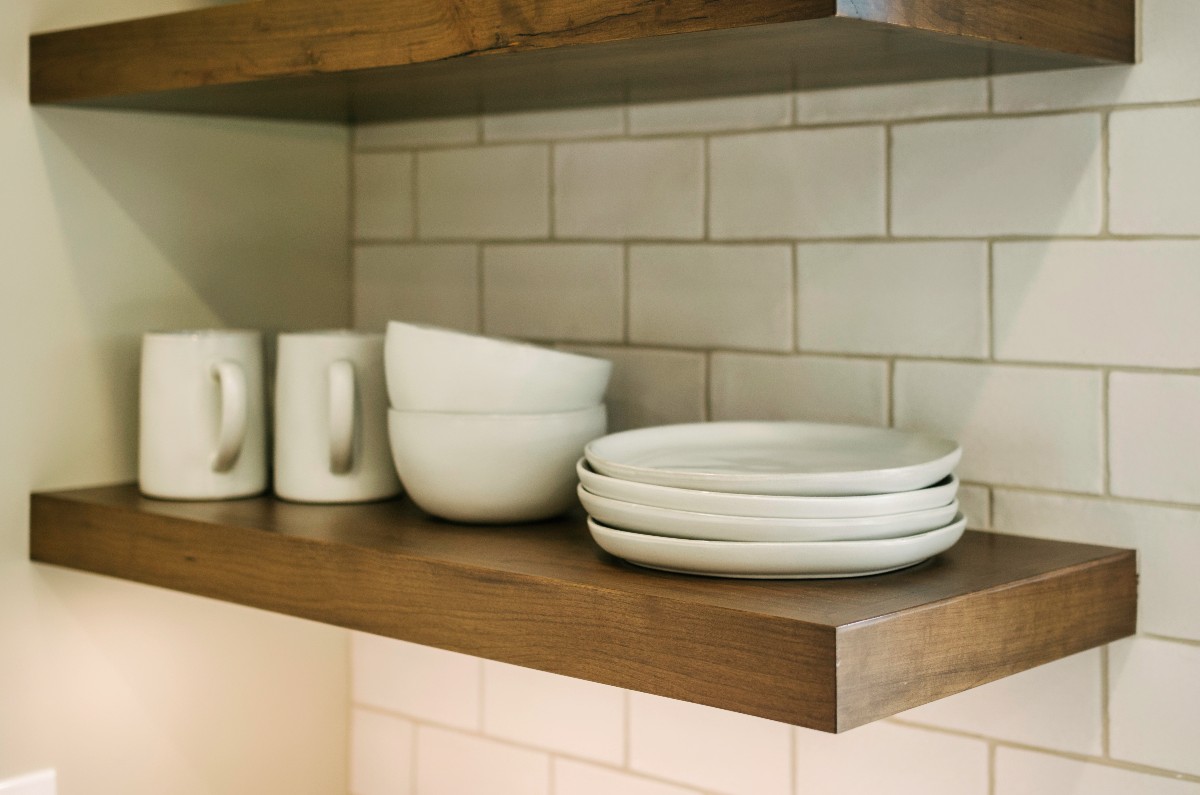 The sleek design of floating shelves gives the room a minimalist feel while still providing lots of storage, and, unlike bulky wall units, you can place the shelves exactly where you need them. Because they can be installed almost anywhere, you can be creative with your wall shelf layouts and create fun designs.
Want to create a unique storage space in your home?
Shop Our Floating Shelf Collection
3. Liven Up Unused Spaces
Another benefit of floating shelves is they help you use dead space throughout your home. Remember, because all of the mounting equipment is behind the shelf, you can fit floating shelves into tight spaces.
If you have a blank wall at the end of a hallway, utilize that space with a set of floating shelves. It can then be used for additional storage or as decoration.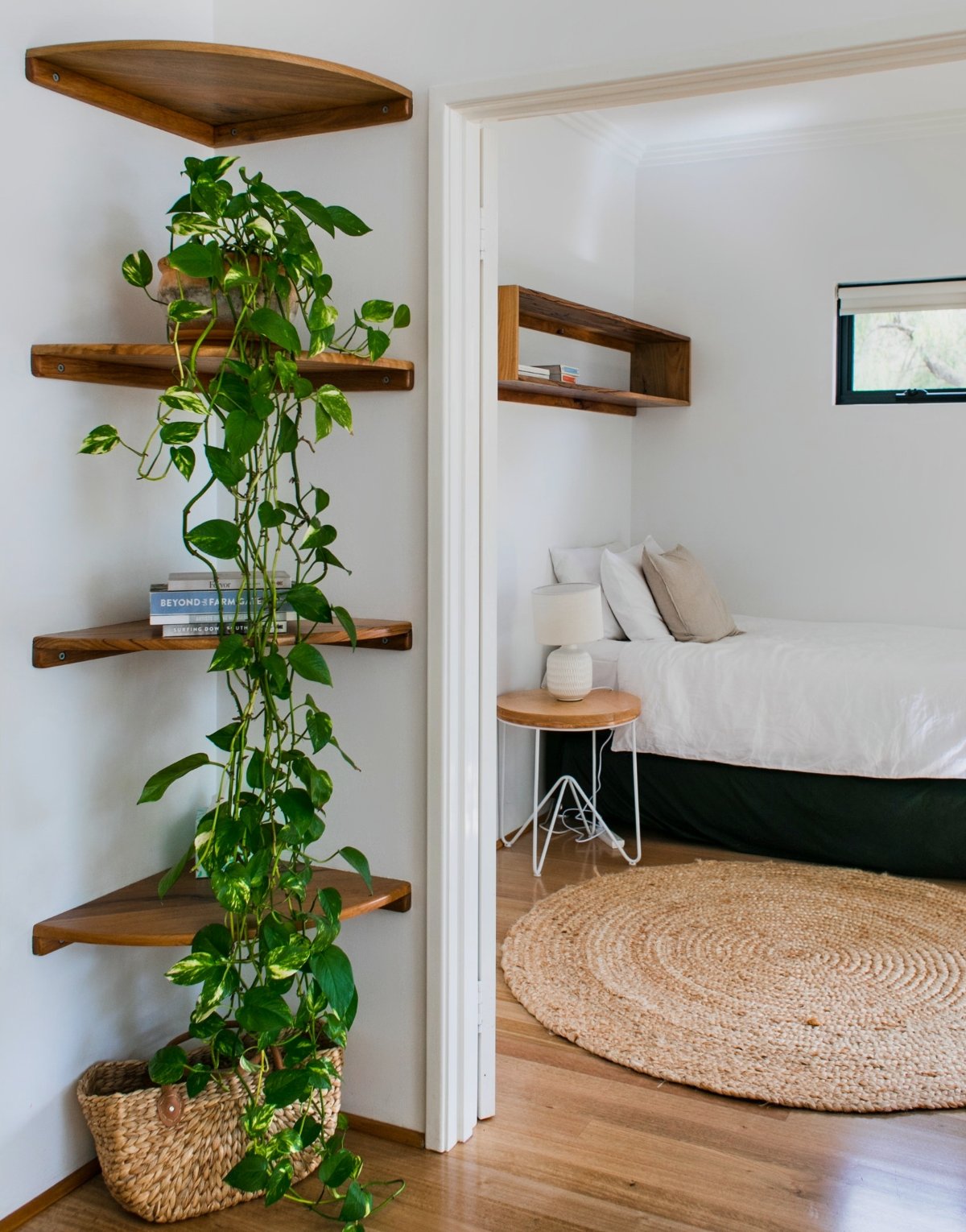 Floating shelves also allow you to use the inside corners of a room that would be inaccessible otherwise. Combine two shelves so that they meet in the corner. Alternatively, you can purchase a custom shelf that fits around the corner. Floating shelves are perfect for smaller rooms, such as a home office, where you need to make the most of your space.
4. Add A Pop Of Color
Once you've decided where to install your floating shelves, you might decide to paint or stain them. Even when they're serving as functional storage, a fresh coat of paint can add a decorative touch too. Adding a splash of color to a neutral palette is a popular design trend.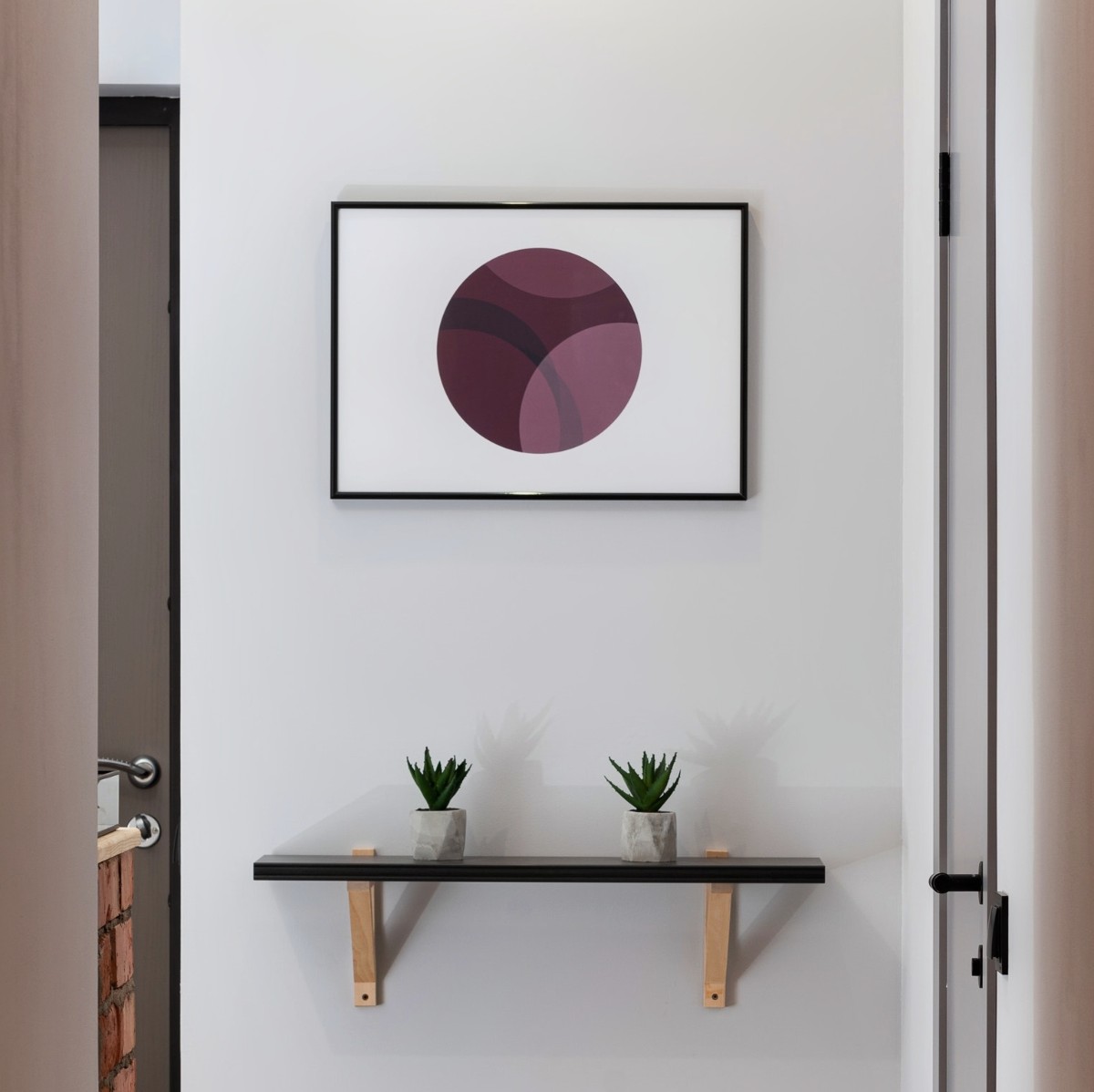 Floating shelves are a great way to incorporate this technique in your home. Remember, regardless of where the shelves are, they offer more than storage space. They are also an attractive decoration by themselves.
Shop High Quality Floating Shelves For You Home
The Hardwood Lumber Company manufacturers a variety of quality floating shelves. Each shelf is made at our state-of-the-art milling facilities in Middlesfield, Ohio by our skilled craftsmen. Shop our selection of floating shelves to find a beautiful piece that's perfect for your home!