Character Walnut Landing Tread
Quality Lumber
And Products
We use only the highest quality lumber for our products. All of our wood is sourced from trusted suppliers and milled in our state-of-the-art facilities.
Carefully
Shipped
We take complete care in packaging your product. If your product does arrive damaged or defective, we'll replace it free of charge.
Safe and Secure
payments
Our checkout process is secure and supported by all major credit card companies alongside PayPal and Amazon. Rest assured that your billing information is safe.
63 Years
of Trust
Since 1958, The Hardwood Lumber Company's expert craftsmen have produced high-quality hardwood products. Trust us to help you complete your project.
The Hardwood Lumber Company manufactures high quality Landing Treads (nosing) at affordable prices. You will be very happy with the quality of our Character Walnut Landing Tread. Our Wood Landing Treads are milled with new, state-of-the-art equipment. Character Walnut Landing Treads are available in standard sizes or can be custom made to your specifications. Wood Landing Treads and Risers are also available in almost any other hardwood species. We offer various texture options on all our Wood Landing Treads, including hand-scraped, wire brushed, sawcut, and distressed. All our Wood Stair Parts, including Wood Landing Treads, can be ordered unfinished or prefinished with a Tread Coat. Our Tread Coat is a very durable two-component, commercial grade conversion varnish, specifically made for high traffic areas. We can also stain your Wood Landing Treads with a standard stain color or apply a custom stain of your choice. We also provide a stain match service. Choose from our standard sizes or contact us for a custom Wood Landing Tread quote.
All Landing Treads are custom made to order. All orders revised or cancelled after going into production (within 24 hours after order is received) will have a restocking fee of up to 50%.
We offer Character Walnut Landing Treads with a depth of 3-1/2" or 5-1/2", and a length up to 120". All Landing Treads have an overhang measuring 1-1/4" deep, 1" thick, with a body thickness of either 1/2", 9/16", 5/8", or the standard thickness of 3/4". The standard 3/4" thick landing tread is the only size with a groove to fit standard 3/4" hardwood flooring. Depth sizes are overall, including the depth of the overhang.
Character Walnut Landing Treads may have filled knots.
Our Landing Treads are sanded and maintained perfectly on top, while the bottom is left in a potentially rough state, untouched, because when installed it will never be visible.
Because each piece of wood has its own unique character, grain and color will vary from the sample images shown.
If you prefer to have your landing tread sanded smooth and have no texture, be sure to select NONE in the Texture Options.
Wire Brushed Texture works best on wood with an open grain, such as White Oak, Red Oak, and Ash. On other tighter grain wood species, such as Walnut, the Wire Brushed Texture will not have the same effect and will not be as visible.
Character Walnut Landing Treads ship within 2 to 3 weeks.
Note: Lead times may vary based on order volume and seasonal demand. Please contact our sales team online or by phone at 1-800-798-1269 for questions regarding current order lead times.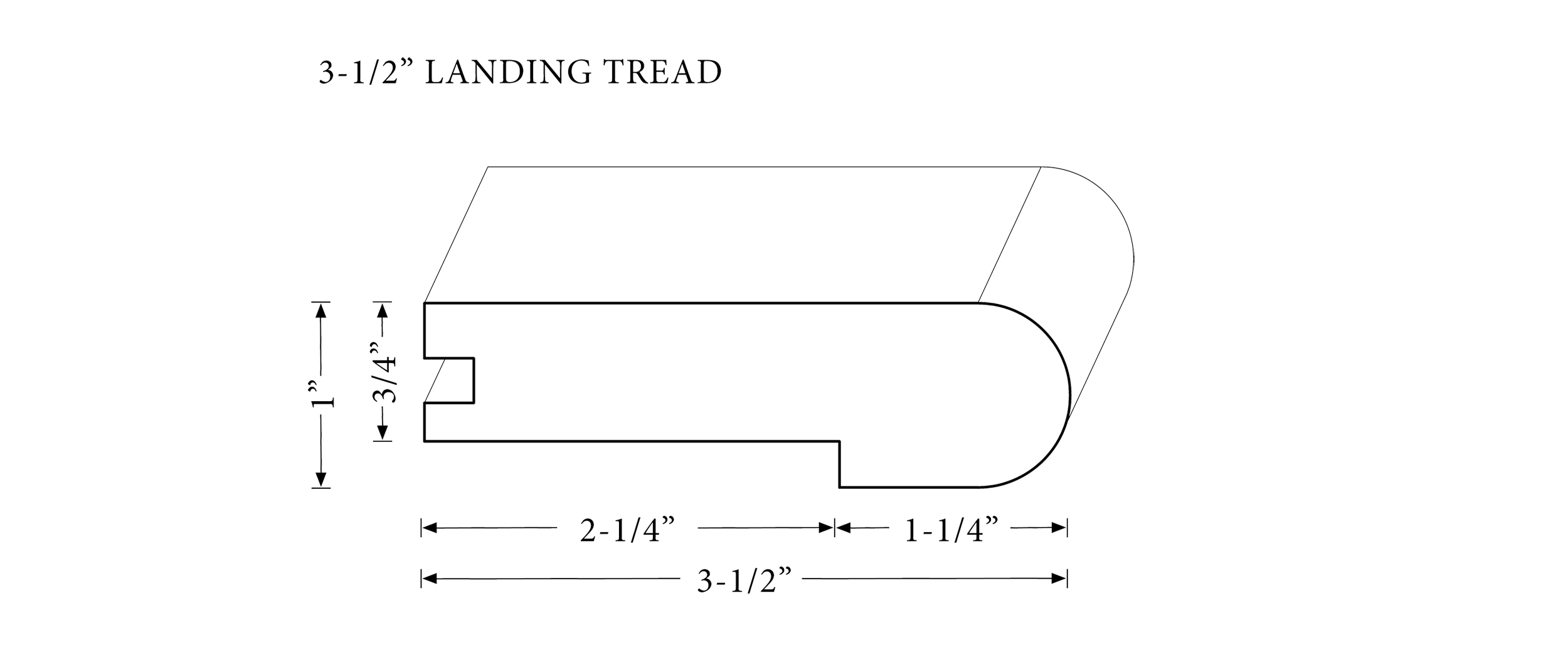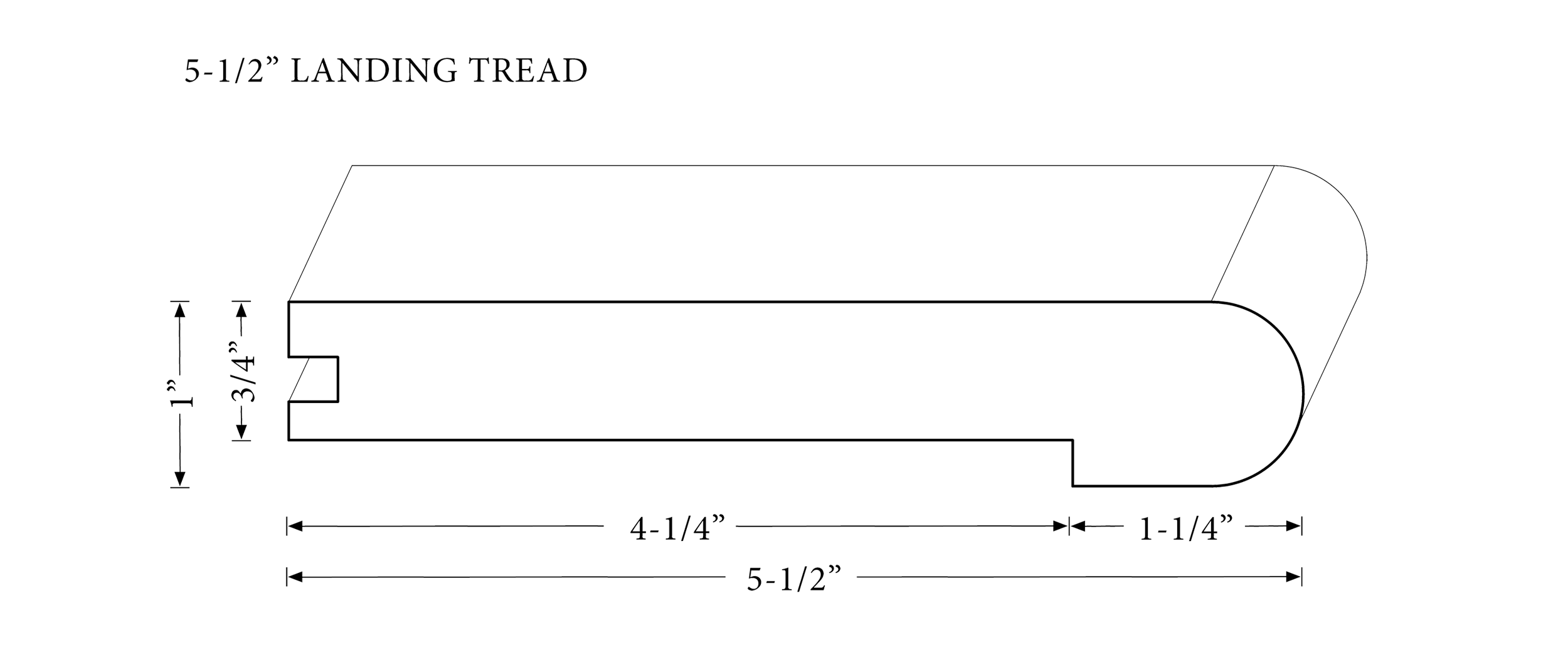 Character Walnut
The sapwood of walnut is creamy white, while the heartwood is light brown to dark chocolate brown, occasionally with a purplish cast and darker streaks. Walnut is generally straight-grained, but sometimes with wavy or curly grain that produces an attractive and decorative figure. Walnut works easily with hand and machine tools, and nails, screws and glues well. It holds paint and stain very well for an exceptional finish and is readily polished. Our character walnut products are made by mixing the heartwood and sapwood and may also have some tight knots.