Posted by The Hardwood Lumber Company on Apr 13th 2022
Backyards and patios are neglected during the colder winter months. But, as warmer spring weather rolls in and the snow melts away, it's time to get back outside and enjoy your home's outdoor spaces.
One of the first tasks of spring is to tidy up your backyard. And it's also the perfect time to make a few updates to your patio! If you're in search of some spring inspiration, we created this list of 10 patio update ideas to spur change in your backyard.
Lay a Solid Patio Foundation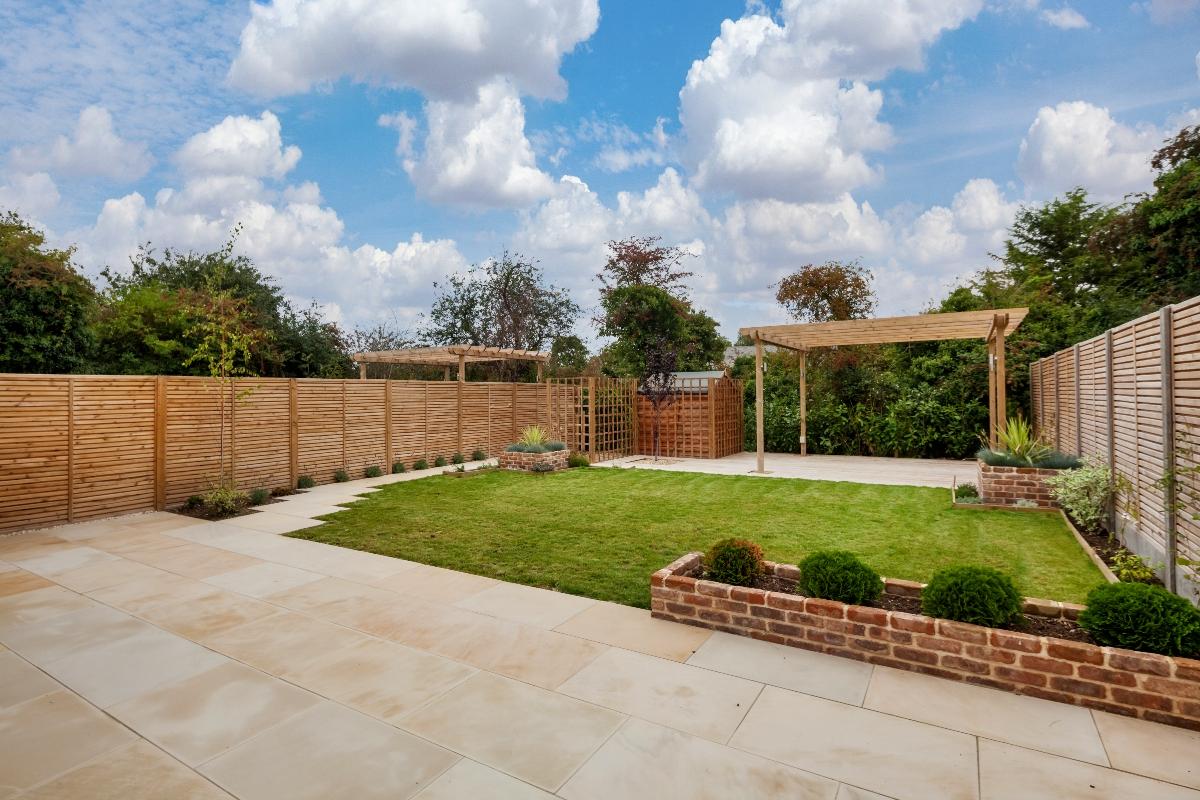 If you're building a patio or updating an existing one, be sure to start with a solid foundation.
There are a lot of bases you can use for your patio space, from poured concrete to laid bricks. Regardless of your choice, remember that uneven ground in your backyard can be hazardous, especially if you have a large gathering.
A solid foundation also helps set the entire layout for your backyard. Careful planning and hardscaping can create distinct separation between your yard, garden, and patio. This helps create purposeful areas throughout your outdoor space.
Add a Fire Pit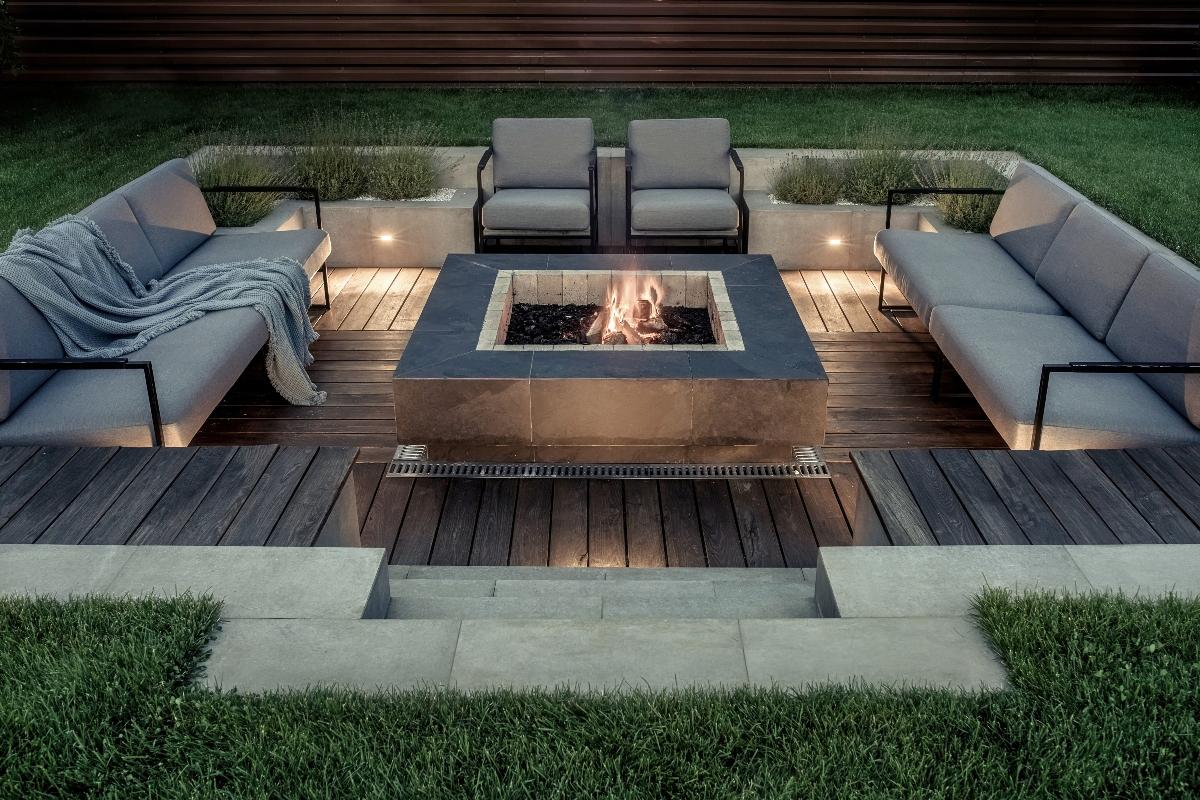 If your local municipality allows for open fires, then a fire pit can be an exciting addition to a patio. There are numerous types of fire pit designs available. An in-ground fire pit creates an especially strong focal point for a patio. This is essentially true if the hardscaping is designed with the pit in mind.
A strong focal point creates an obvious communal space for outdoor gatherings. Seating and additional hardscaping can be further built around this point. Simpler options, like portable fire bowls can create the same effect.
As an added benefit, a fire pit can extend the use of your patio into the cooler fall months!
Decorate With Potted Flowers & Plants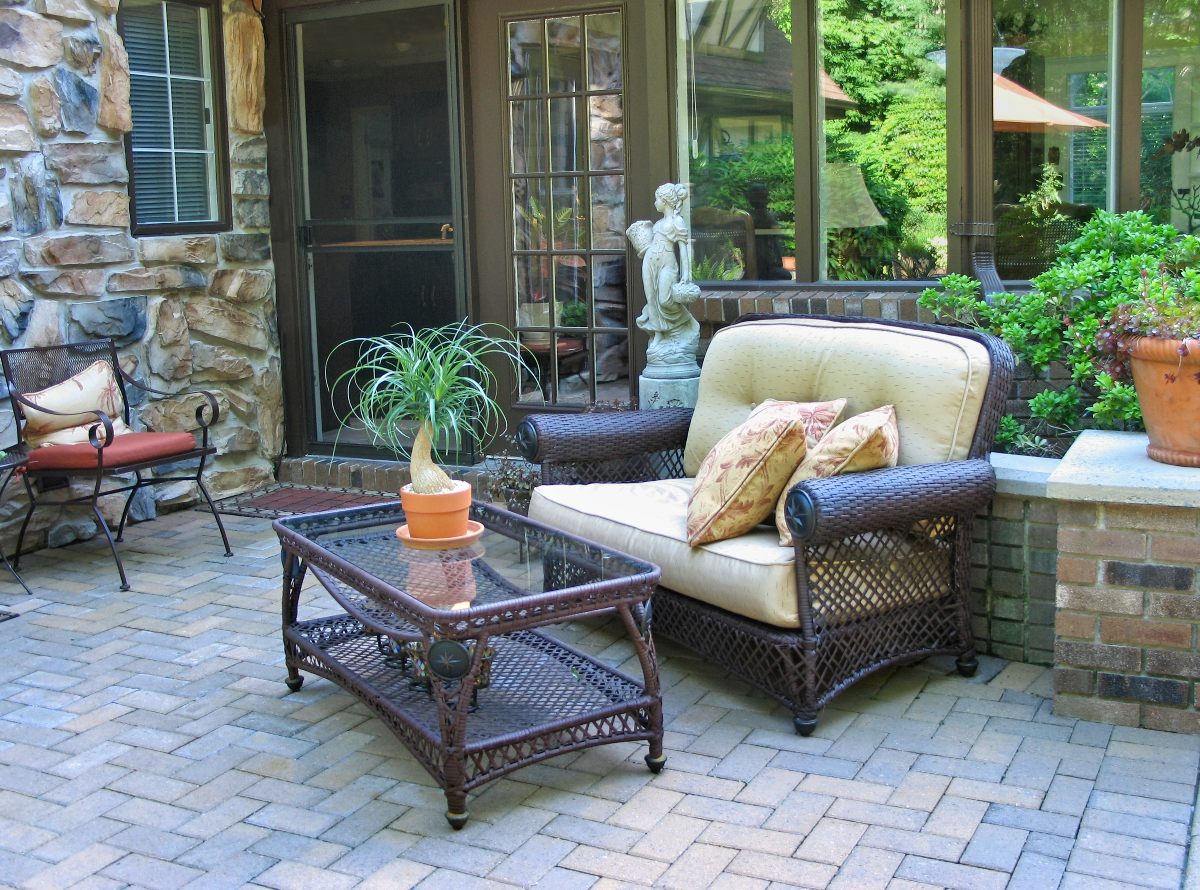 Not every patio update requires a major project. Potted plants can add an extra touch of green or brighter colors to an outdoor space. This is a particularly good option for homes or apartments in urban areas with less greenery. An added bonus: you can change them annually to create a new look.
Potted flowers can also be moved if you're entertaining a larger number of guests and need extra space.
Build a Grilling Station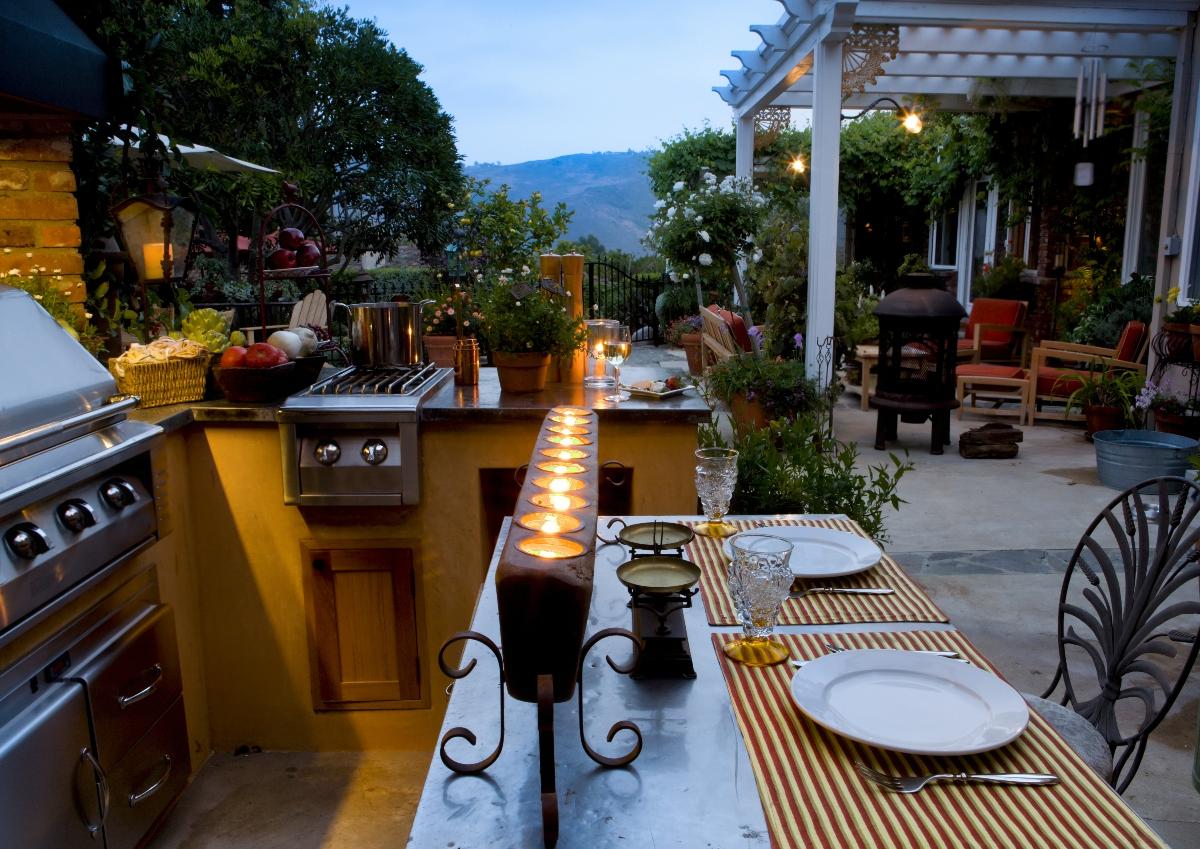 Warm weather usually means grilling and barbecues. If you really want to spice up your patio, you can install an attached grilling station for cookouts.
A dedicated cooking space makes it easy to prepare dinner for your family or to host a summer party.
There are two ingredients that make a grilling area special: overhead coverage in case of rain and flat surface to lay out your tools. For a truly awesome cookout spot, you can add natural flair with a wooden butcher block prep space.
Plant Privacy Hedges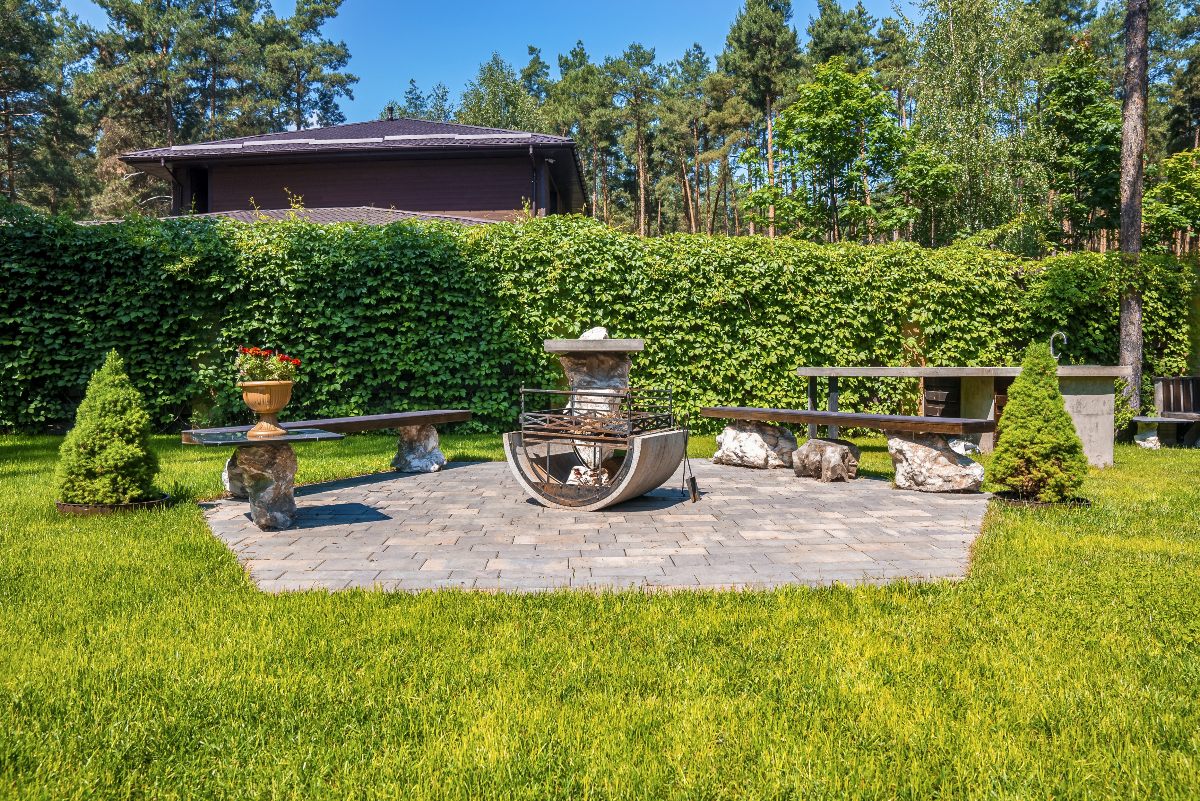 While it's fun to spend time in your backyard, you don't always have the privacy you'd like.
If you're planning to update your patio and would like a little extra seclusion from the outside world (and nosey neighbors), plant large privacy hedges or bushes near your property line. This is a natural way to block out prying eyes without erecting a fence.
Add Roof Coverage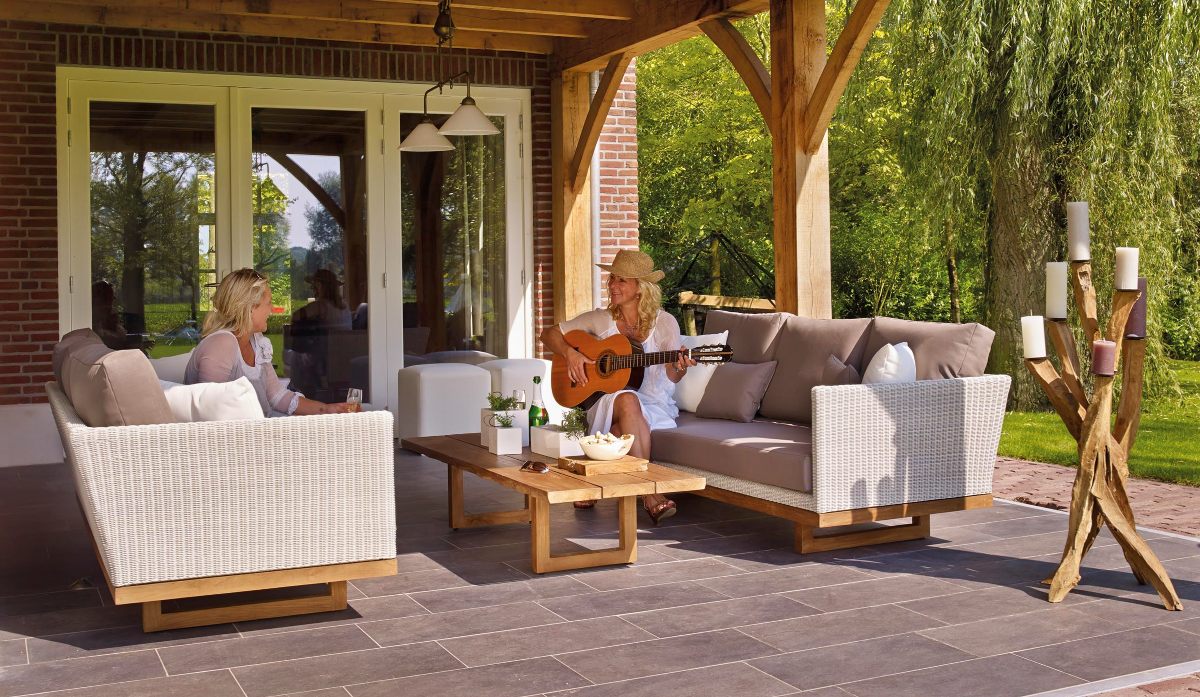 The weather isn't always ideal to relax outdoors. Too much sun can be uncomfortable and nobody enjoys getting soaked by rain. If you'd like to spend more time in your backyard, another patio update idea is to build a roof over it.
A covering over your patio keeps you dry in case of sudden rain and also keeps the area cool when the sun is shining.
String Up Some Lights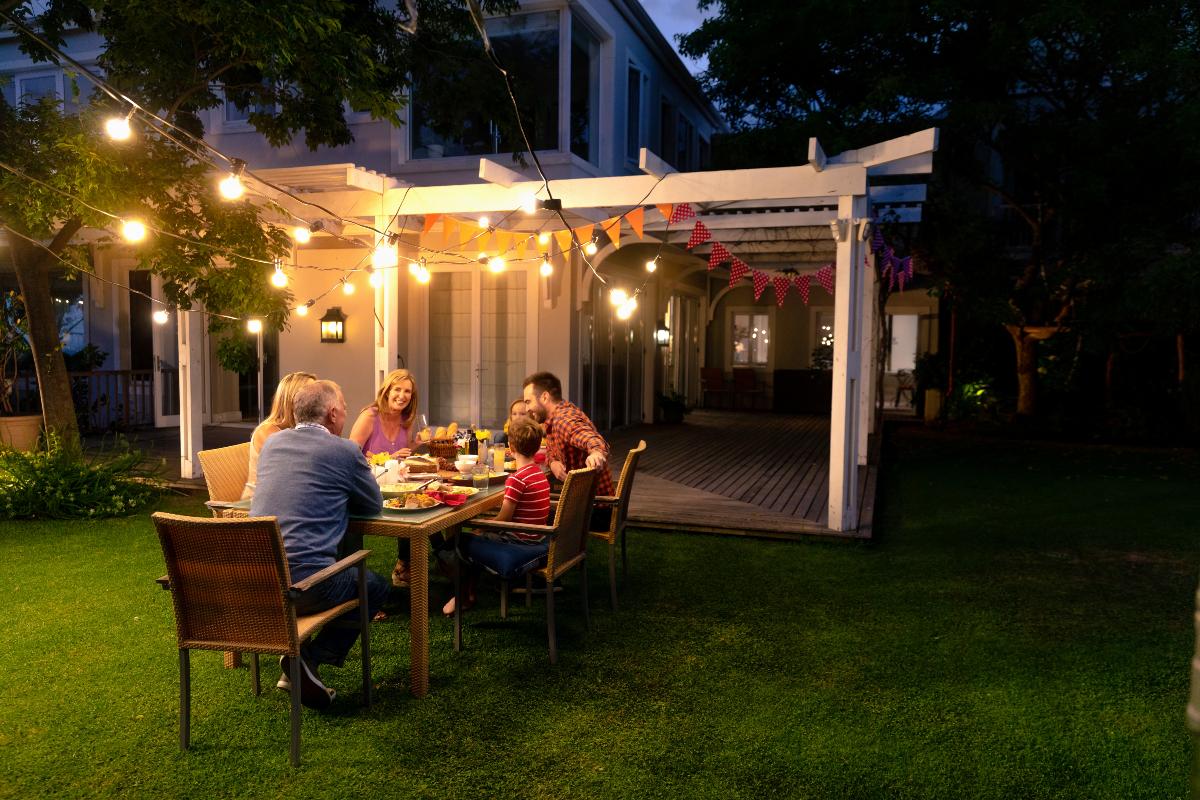 A recent trend in outdoor decor is hanging strings of LED lights. They create a festive atmosphere while providing light after nightfall.
If you plan to host gatherings in the evening, especially in fall or spring, when the days are shorter, LED lights are a must-have.
Even if you plan to enjoy your patio by yourself, they are an easy way to add a fresh look.
Install an Outdoor Bar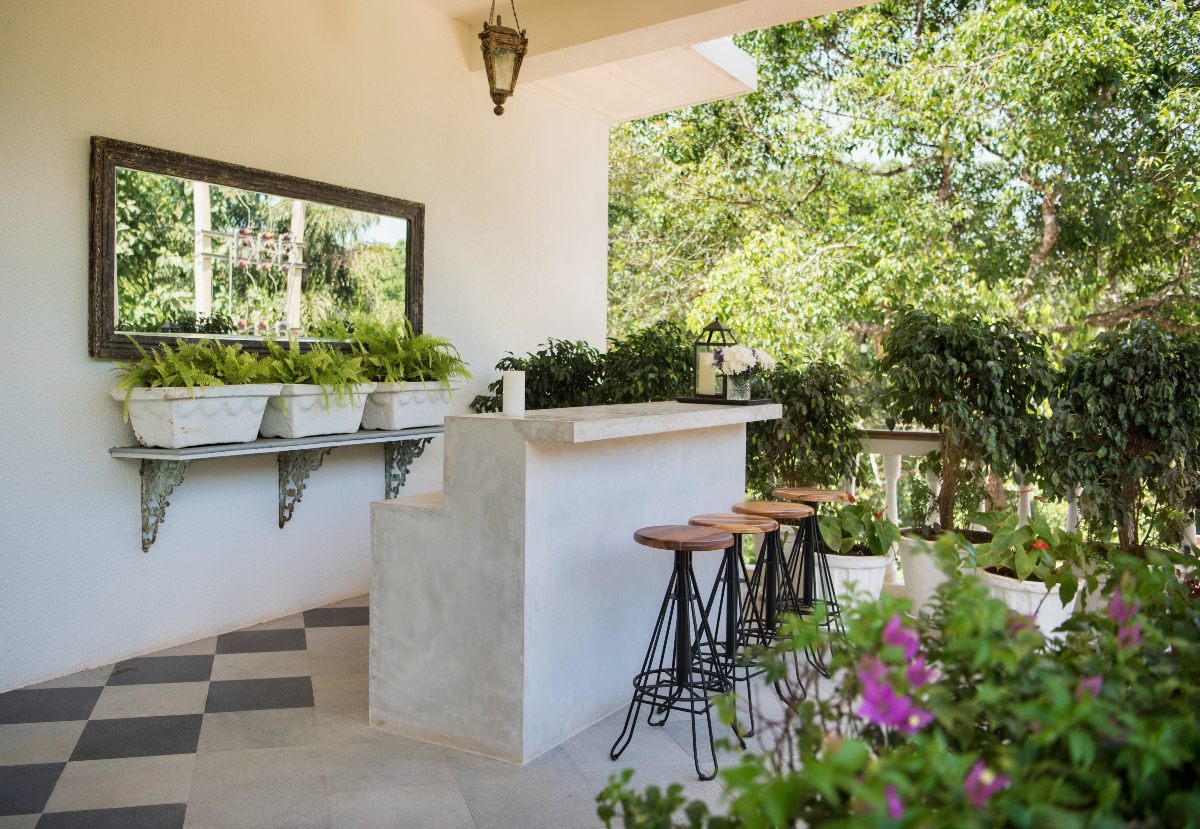 There's nothing as refreshing as a cocktail in the summer evening. If you're the type who enjoys hosting outdoor gatherings in your backyard or who simply enjoys a relaxing evening outside, a patio bar can be the center of many fun times with friends.
There are many ways to add a bar to your patio, but a slab of live edge wood can really make an outdoor bar spring to life. Just be sure to cover the bar with a roof to help protect the wood from the elements!
Dig A Pond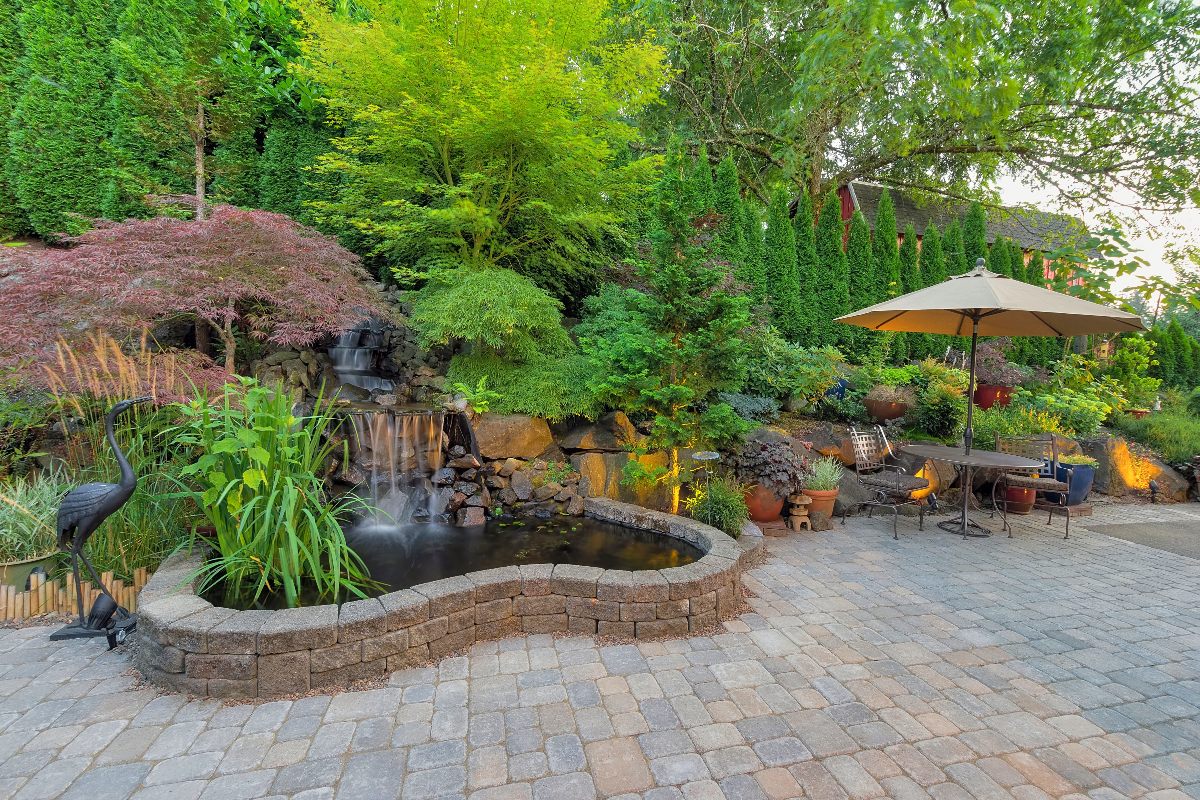 Another unique idea for your backyard is adding a small pond. Add water lilies and other aquatic plants for a natural aesthetic.
Though it sounds elaborate, a pond does not have to be expensive or big. It can be incorporated into raised beds. Small and beautiful, a pond adds greenery that many neighborhoods cannot offer.
Have A Seat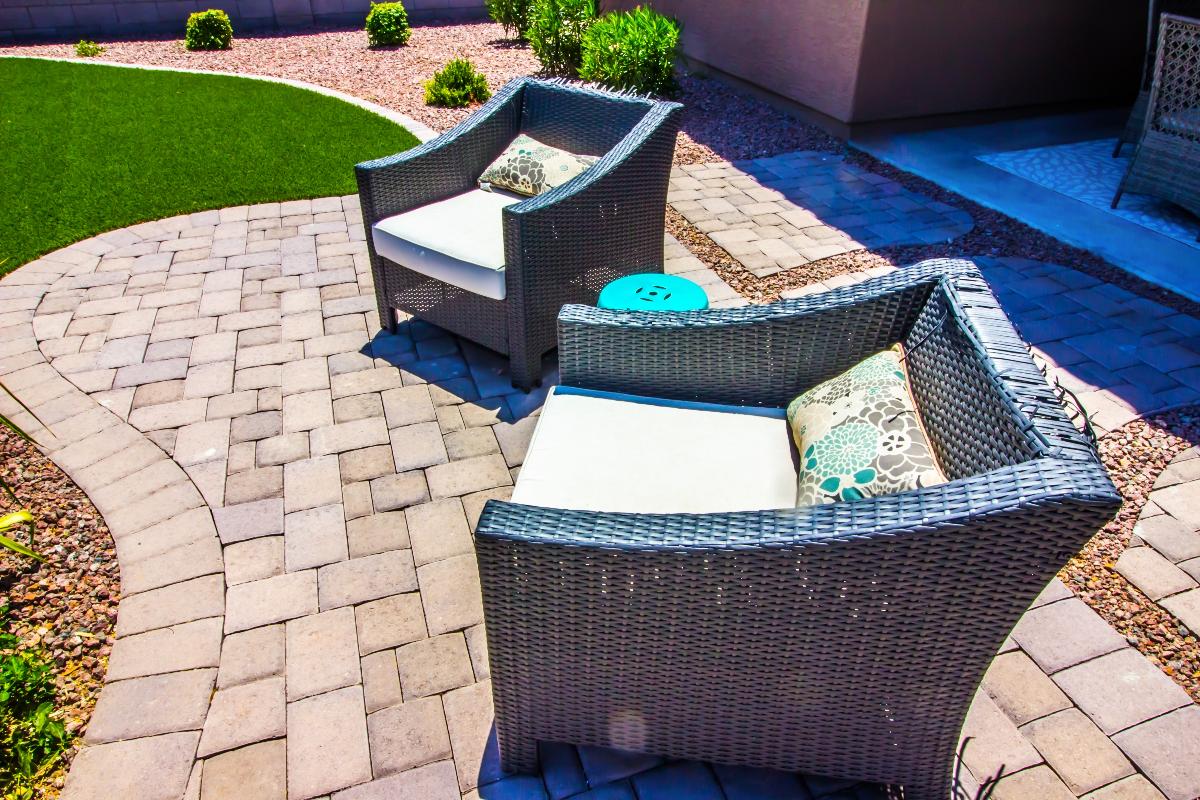 An essential for every communal space is comfortable seating. No matter the size of your patio, seating is important to make your guests feel at home. Adirondack chairs and stone benches provide space to lounge. Natural wood benches are another fun design choice that can add a rustic feel to a patio space.
The ways to update your patio are endless. Consider what the best use of your space is as you design it. And if you're looking for something unique to help tie your patio update together, check out the natural wood furniture and countertops from the Hardwood Lumber Company.