Posted by Hardwood Lumber Company on Jan 28th 2019
If you are thinking about renovating your kitchen, finding the right countertop should be one of your top priorities. As far as countertops go, a butcher block countertop is a great investment.
Just as you would for any other part of your home, it's important to do your research before making a purchase on a countertop. Here are a few key things you should know before buying a butcher block countertop.
1. There Are Different Styles and Designs Available
When it comes to butcher block countertops, it's important to know that there are different styles and designs you can choose from. Popular options of butcher block include end grain and edge grain. Both options provide a unique stylistic addition to any kitchen.
An end grain butcher block countertop provides a "checkerboard" appearance, with small wood squares side-by-side. It combines a traditional style with a deep aesthetic.
Conversely, an edge grain butcher block countertop has a striped appearance created by combining long strips of wood. Homeowners have the option to alternate between two species of wood to create a more colorful countertop.
Overall, it's important to consider the overall design of your kitchen and select your butcher block countertop to complement it.
2. They Are Extremely Durable and Last for Years
One of the biggest benefits of butcher block countertops is their high level of durability. They are known to have a lifespan of twenty years (or longer, with proper maintenance).
Butcher block countertops are built to withstand heavy daily use and food preparation. They are gentle on knife blades and effectively hide small cuts and scratches.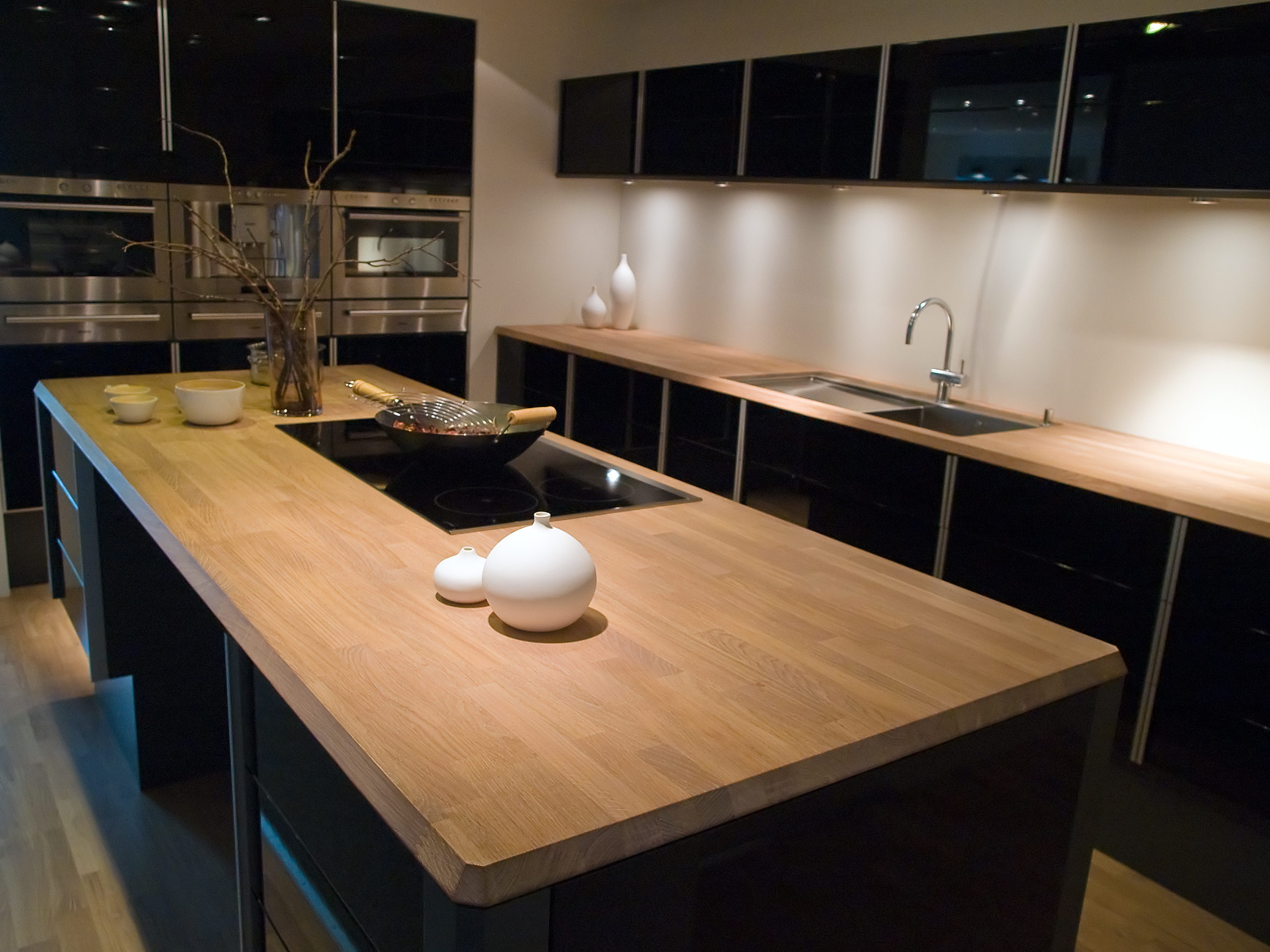 It's important to remember that to maximize the lifespan of your countertop, occasional maintenance and care is required. Doing so will ensure your butcher block countertop is a beautiful and reliable part of your kitchen for years to come.
3. Maintenance Is Required
Just like any other part of your home, a butcher block countertop requires care and maintenance. However, caring for butcher block is much more feasible than many will have you believe.
For proper maintenance, it will be important to thoroughly clean your countertop and remove any stuck-on debris or grime. Then, use a food-grade oil to keep the wood lively and fresh.
Oiling will need to take place more frequently in the early stages of its life versus later years. Proper upkeep of your butcher block countertop will ensure that it sturdy and beautiful for years to come.
If you are interested in adding a beautiful butcher block countertop to your kitchen, consider the high-quality selection from Hardwood Lumber Company. We have a wide variety of end grain and edge grain butcher block countertops available. Find the next addition for your kitchen today!