Posted by Hardwood Lumber Company on Jun 21st 2019
A butcher block countertop is a natural beauty. If you already have one or are planning to install one in your kitchen, don't stop there.
Additional features or updates can make the color, size and texture of your countertop stand out in the kitchen and make it the envy of your guests. Here are a few ways you can start complementing your butcher block countertop.
1. Matching Paint Scheme
The butcher block countertop should be a visual focal point of your kitchen. One way to achieve this is with a fresh paint job.
When selecting the color and shade of paint, consider the undertone of the wood. Go to your local paint shop or home improvement store and ask for a book of swatches to get a wide variety of color options. Hold up each color swatch next to the wood to determine which color looks best to you. Be mindful of the wood species of your countertop.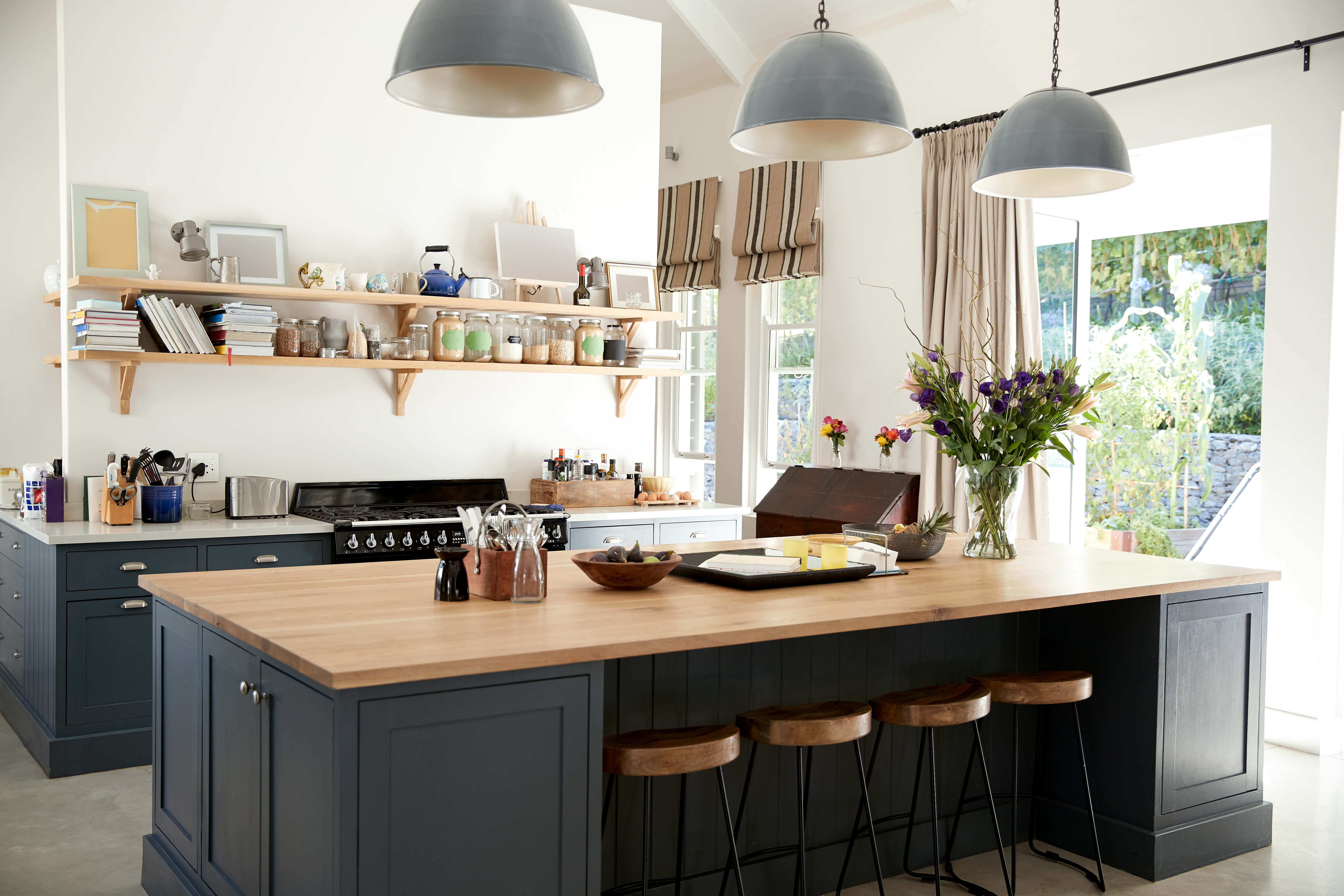 Neutral colors almost always look great with natural wood, but don't be afraid to be creative! Take care in selecting a color that not only complements your countertop, but the design of the rest of your home as well.
2. Add a Backsplash
A wood backsplash makes a lovely complement to a butcher block countertop. There are many wood species which look great together, or you can keep it simple by using the same wood species for your backsplash.
Shop Our Selection of Backsplashes
You can add some extra texture to your kitchen by mixing different shapes and sizes. For example, instead of opting for a flat surface, try out wood panels or beadboard style (also known as wainscoting). The possibilities are only limited by your imagination and personal preferences.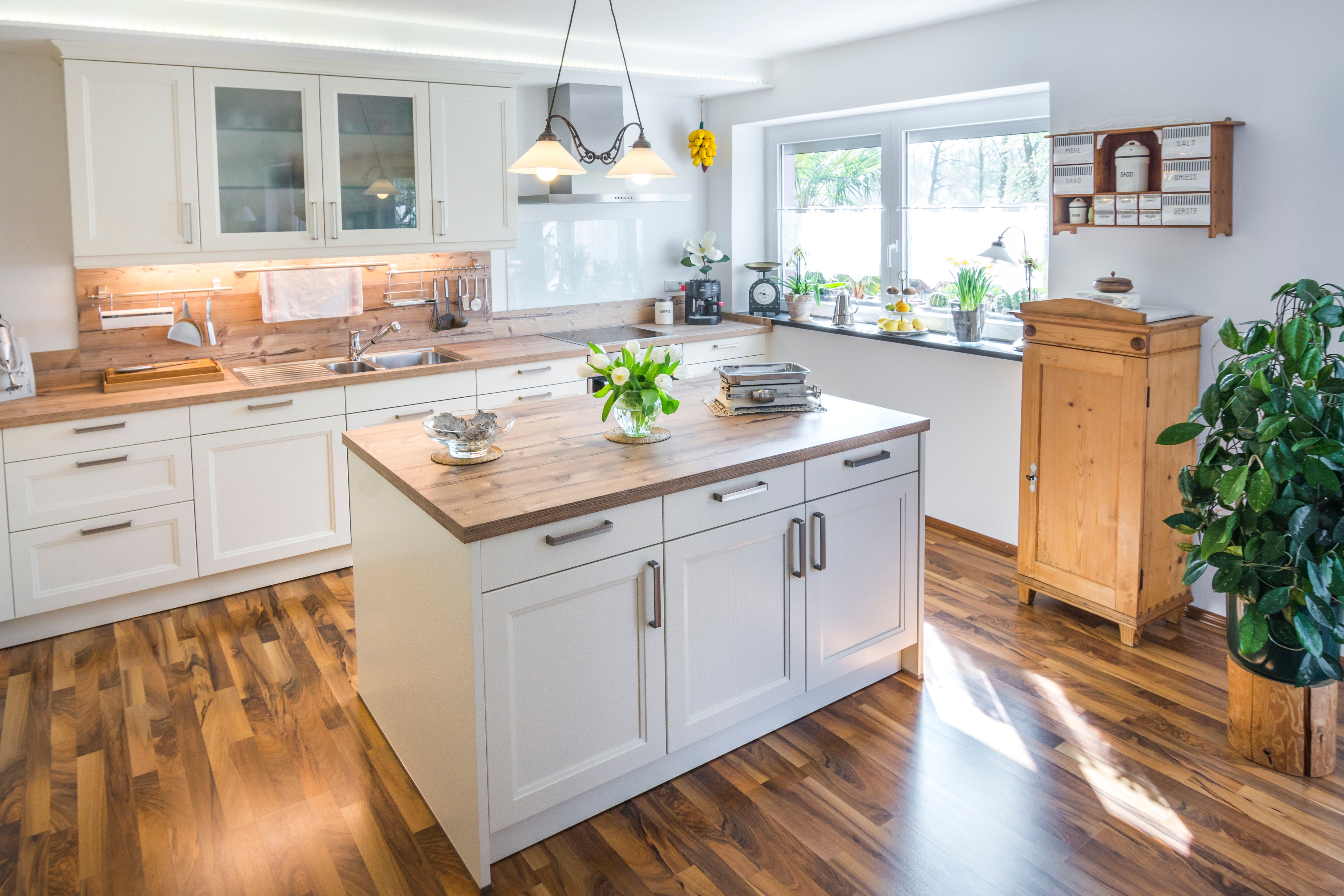 3. Update Your Kitchen Lighting
A butcher block countertop is a visually-appealing feature with many fine textures, colors, and other details. Accentuate these details with updated light fixtures around your kitchen.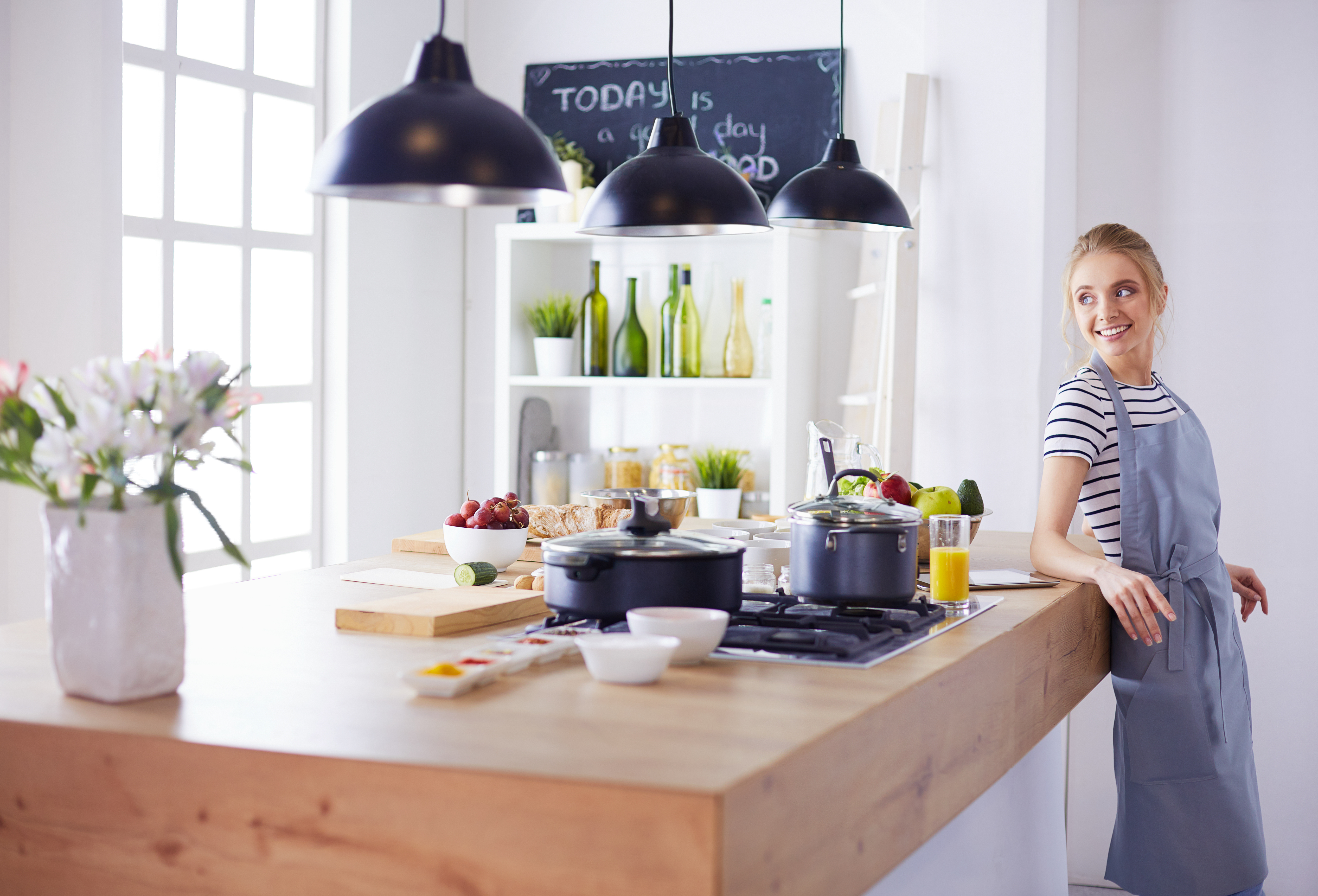 From pendant fixtures to lanterns, there is a lighting addition to suit any unique kitchen design. Lights that hang from the ceiling with extra-long wires or chains are a trendy option. For a classical, traditional look, a chandelier is never a bad option.
In some cases, there are two to four light fixtures placed side by side over a butcher block countertop. No matter you preferences, make sure that your countertop is fully illuminated for all to see its beauty.
Natural wood is a wonderful addition to any kitchen. It's versatility and natural warmth makes it a popular choice among homeowners. One way to add this rustic appeal to your kitchen is with a butcher block countertop. Beyond purchase and installation, there are many ways you can accentuate the great qualities of your countertop. It will make you (and your guests) appreciate it even more.