Posted by The Hardwood Lumber Company on Sep 23rd 2020
Homeowners who are searching for ways to add a unique furniture piece to their home, or give a room a touch of natural beauty, often turn to live edge wood. Live edge slabs differ from other types of wood in that they leave the natural edges of the lumber intact. While they make one-of-a-kind additions to homes, live edge slabs are also incredibly versatile. There are quite a few ways they can be used throughout your home.
Below, we'll share four ways that you can use live edge wood to enhance your home.
Table Tops and Desk Space
One of the most common uses for live edge wood is as functional table space. Live edge can easily be cut to the ideal size of both round and rectangular dining room tables. As the primary gathering place in most homes, a beautiful dining table makes family members and visitors alike feel welcome. Live edge is richly textured, making for many beautiful table options.
While great for larger dining areas, live edge slabs can also bring a desk to life. Whether for a home office or just as an additional workspace, live edge can create an inviting place for you or your entire family to study, work, and even wind down and relax.
With more adults working from home and schools implementing distance learning, your family members need individual spaces. Such a piece does not have to be large to bring character to a room. Even a small writing desk can serve a purpose while adding texture and vibrancy to a space. And a live edge wood desk goes beyond a simple fiberboard desk - it not only fills a practical need but can also become a family keepsake.
Kitchen Countertops
Though a larger table is perfect for formal and family gatherings, live edge wood is also functional enough for everyday use. When live edge wood is properly cared for and maintained, it can serve as a gorgeous kitchen countertop space.
Whether you want to create a unique rustic look or appreciate the contours of natural wood, live edge can enhance your home's kitchen by replacing outdated countertops. It's also equally well suited as a bar top. Consider matching your island to your dining room table to have a coordinating, open space. These furnishings add warmth to a home with every piece of live edge wood as unique as your family.
Live Edge Shelves & Storage
Not only can live edge wood be utilized in large pieces, but it can also give smaller pieces flair without going over-budget. In the kitchen or dining room, a wine rack built from live edge may be small, but is functional and beautiful.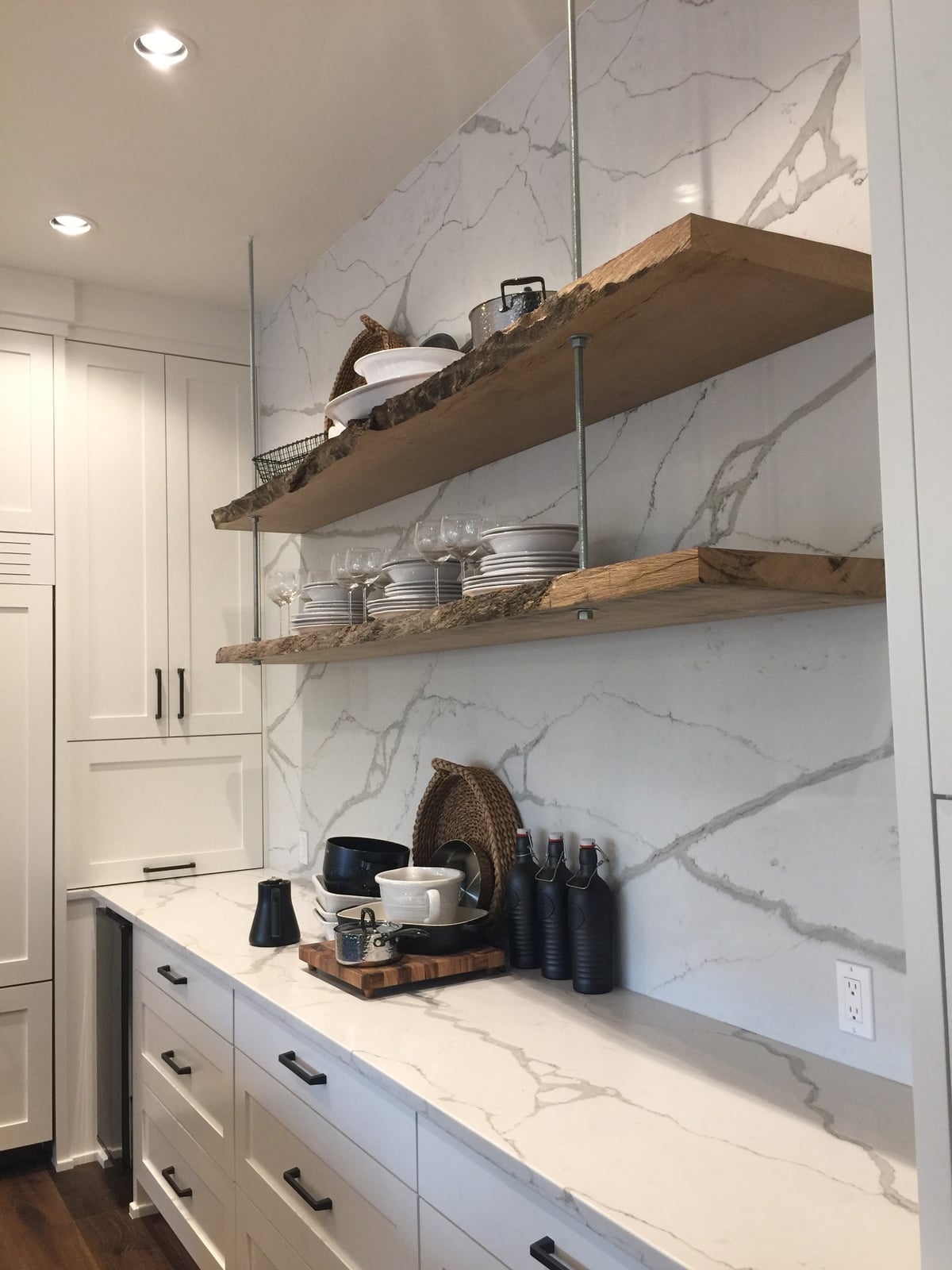 Small pieces made from live edge wood can also help you maximize your home's storage space. A wood bench is perfect for a mud room. Some designs even provide extra storage under the bench. A small shelf in the bedroom can replace a night stand and leave more floor space. Similarly, live edge wood boards can be used as window sills, and are a great accent in bedrooms or your family room.
Live edge can also be used in simple ways, too. It's perfect as a smaller coffee or end table. These simple additions create a warm, inviting space while adding a usable surface to the room.
Live Edge Wood Accent & Decor Pieces
Live edge wood adds character to the smallest items. A mirror framed by it turns a necessity into an accent piece. A headboard using live edge wood can become the centerpiece of your bedroom. These pieces are budget-friendly, and still provide character, warmth and uniqueness.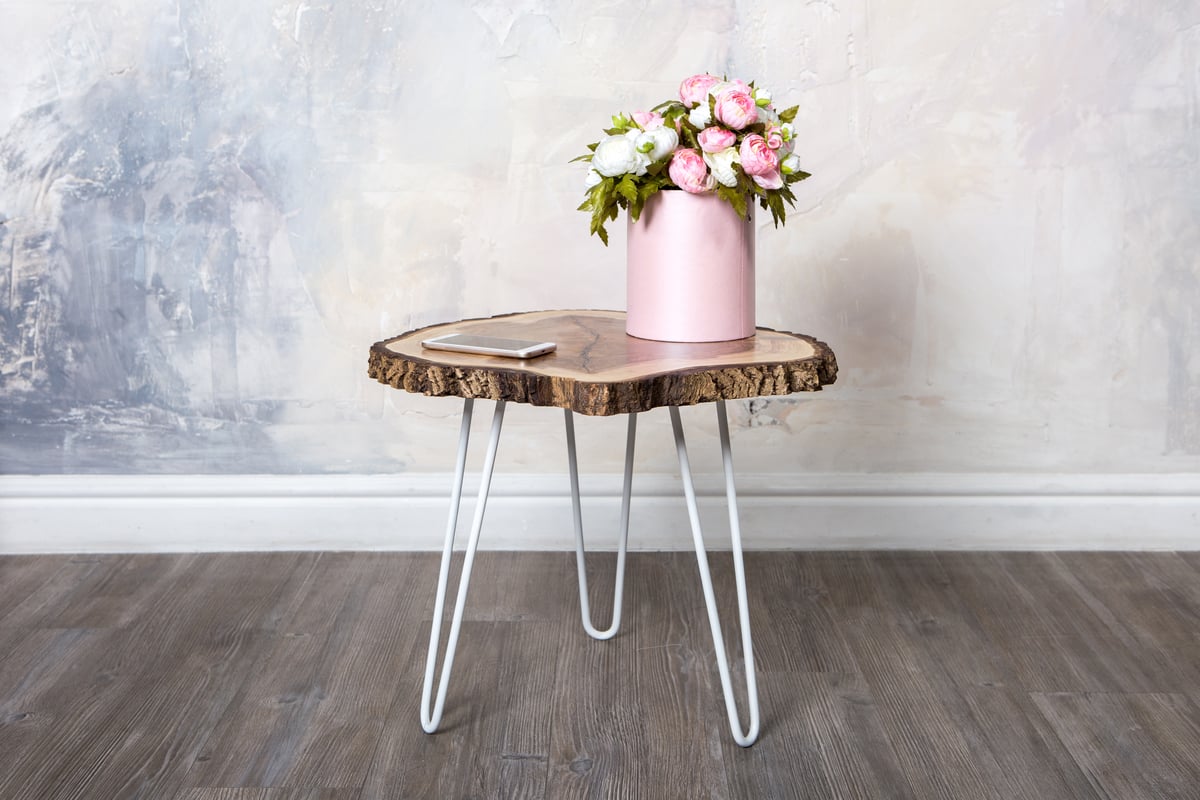 Live edge wood can add warmth to your home without being expensive. Here at the Hardwood Lumber Company, we supply a variety of live edge wood slabs perfect for a number of furnishings. Shop our collection today to find one perfect for your home!