Posted by The Hardwood Lumber Company on Oct 14th 2021
Many people wish to create a dedicated space in their home for pursuing hobbies or interests. For example, a home art studio for a painter or entertainment room for a movie buff. Other homeowners simply want a space to entertain friends and family.
If you're planning to redo part of your home to create a hobby room, these five hobby rooms ideas may inspire you!
Craft Room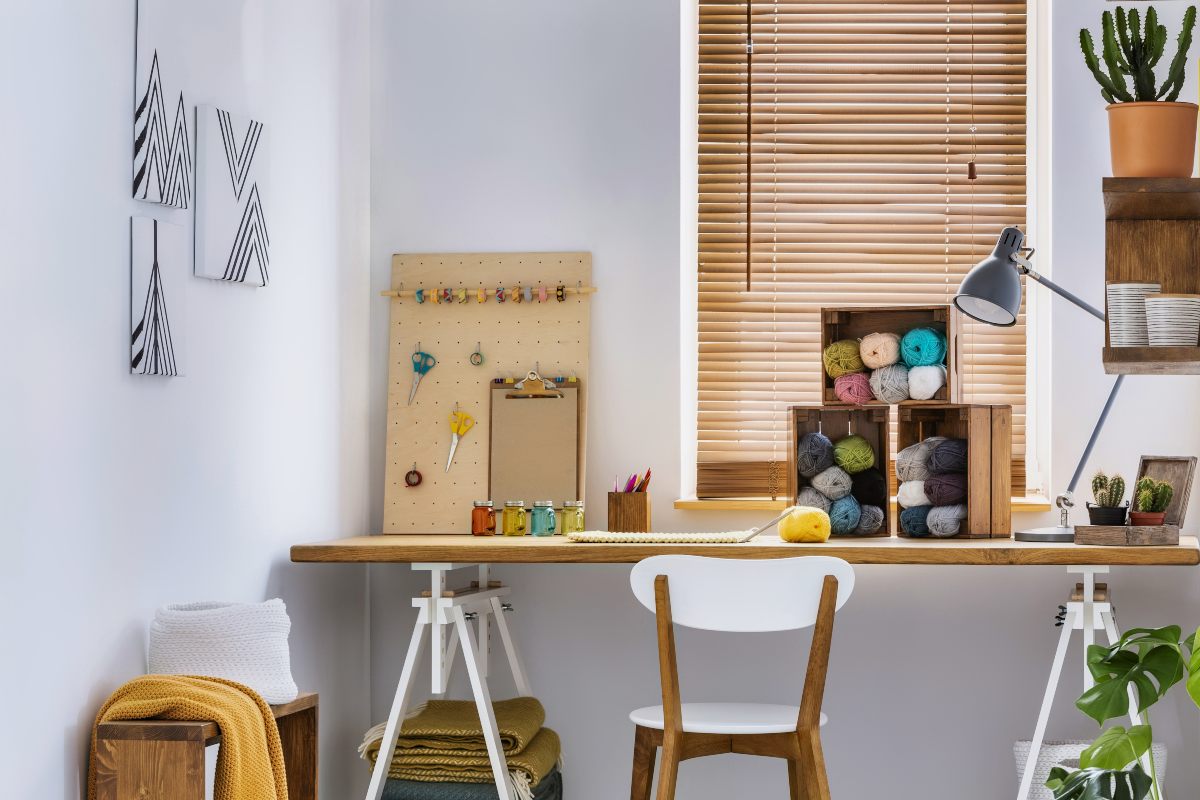 Arts and crafts, whether it's painting, drawing, or paper-mâché are a fun hobby for creatives. However, most craft hobbies require a lot of room, whether for storage or workspace. Creating a designated arts and crafts hobby room in your home is a great way to have a unique creative space.
When designing a craft room, there are a few things to be sure you have:
A large table and comfortable chairs provide space to finish projects. You also want all your supplies at hand, such as scissors, fabric, glue, needle and thread. Floating shelves are a perfect storage system. They are made from a variety of materials, including wood, so you can find the right style.
You should also consider the look of the room. Think about the colors you like and that spark your creativity. For example, consider painting the walls a bright color to bring in more light. An open, inviting atmosphere will help you feel creative.
Garden Room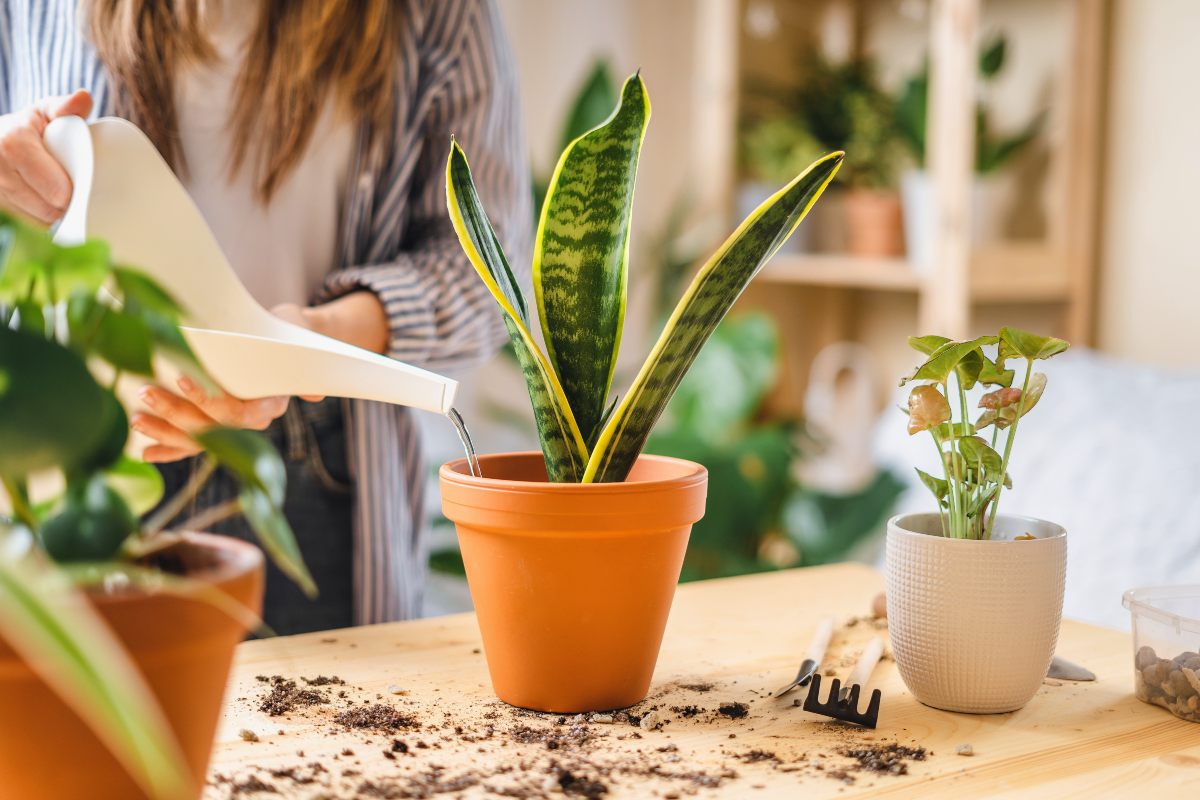 For many people, gardening and growing plants is a hobby they're passionate about. Though gardening is often seen as an outdoor activity, most gardeners start their plants inside.
Like many other hobbies, growing plants requires a large amount of space. A gardening or potting room is an indoor space dedicated to raising indoor and outdoor plants. One of the most important needs in a garden room is a surface to work on. Use large, sturdy tables for storing plants and supplies. Wooden table tops offer ample space and complement the natural look of a garden room.
You should also consider including tucked away storage, and, if possible, it's nice to have a sink and lots of artificial or natural light for your plant room.
Playroom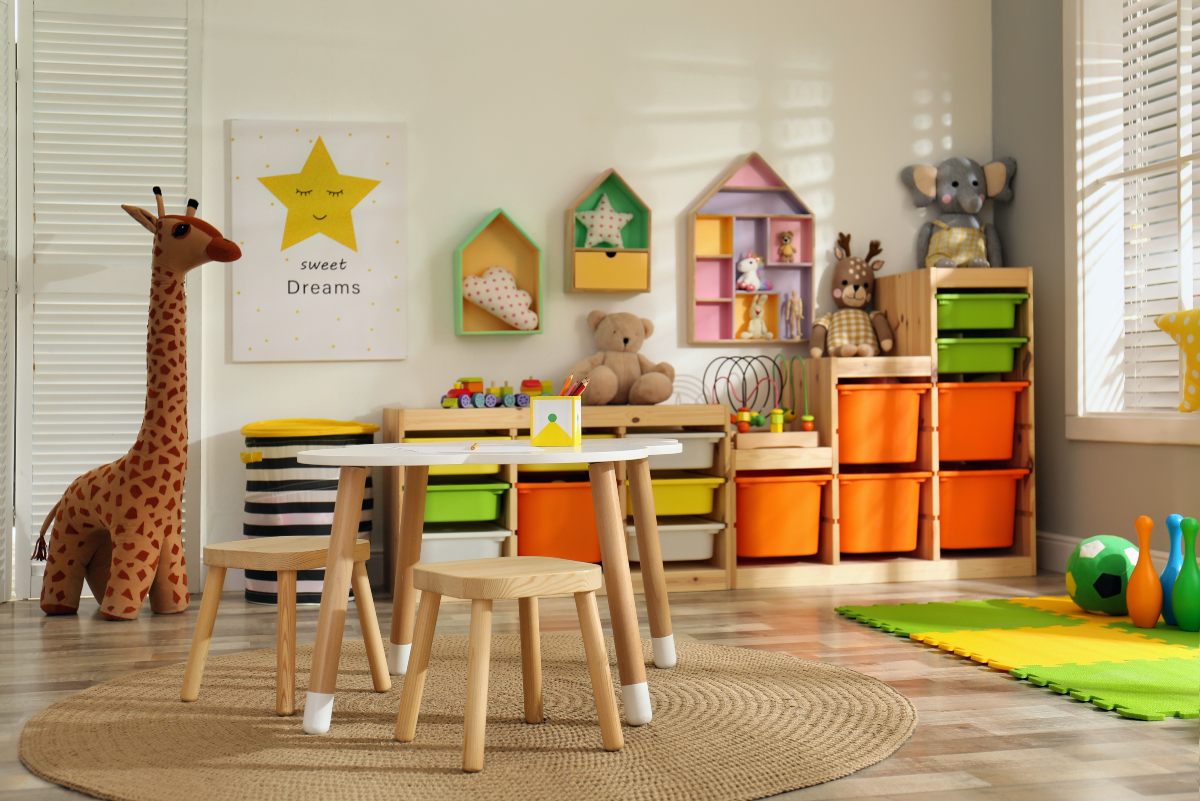 While not necessarily a hobby, another use for a spare room is as a playroom for children.
If you have young kids or grandkids, they will love a place to keep their toys, books, and games. It also gives them ample room to play with said toys and games!
Playrooms should be designed with fun and creativity in mind. Get imaginative with decor. For example, paint a wall mural or select accessories with the kids' favorite characters. If possible, consider ways to incorporate built-in storage, like recessed shelving, to maximize the available play space.
Entertainment Room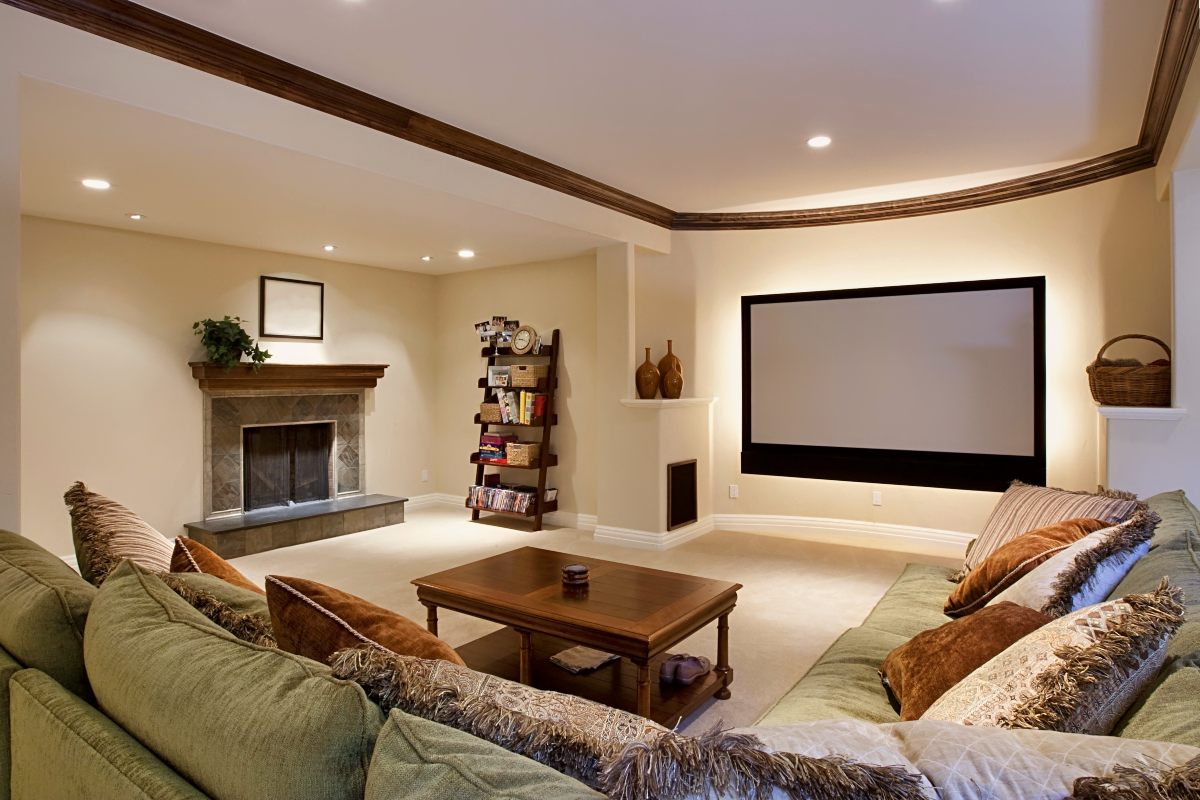 Every movie buff's dream is a home theater. If collecting and watching movies is your favorite hobby, then an entertainment room might be the perfect addition to your home.
When designing your entertainment room, you have a lot of options. A large TV is the typical go-to for an entertainment center, but projectors offer a larger than life viewing experience if room is available.
If you collect physical media, think of unique ways you can display your movie collection. There are a variety of shelves available, and the right option will depend on the amount of space you have available, the size of your collection, and your own style choices:
Standard floor to ceiling shelves are great for lining walls and showcasing a massive movie collection for the true movie buff. Film hobbyists with smaller media libraries might consider floating shelves, particularly when used to flank the entertainment center of the room.
Lastly, a movie room should be comfortable. Be sure to select the right furniture, including lighting, that makes for a cozy viewing experience!
Home Game Room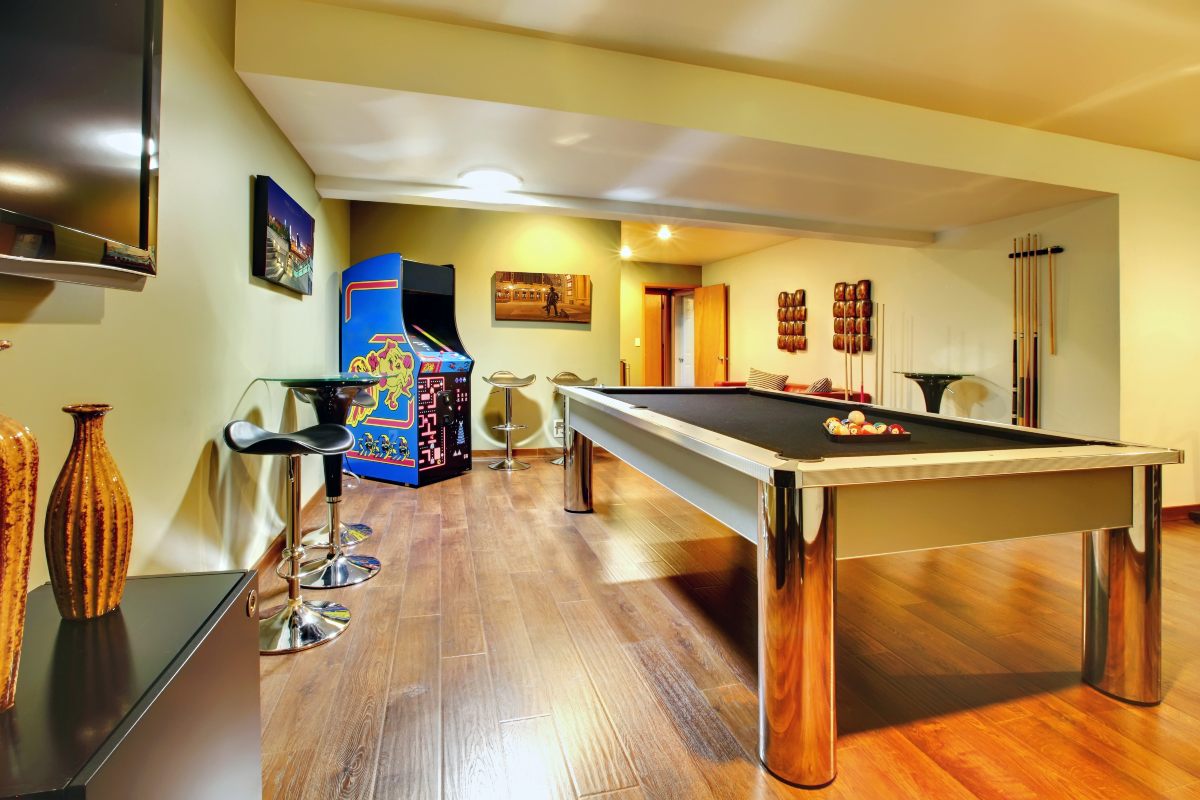 Games, whether they're traditional table varieties like billiards or modern video game systems, are a popular hobby. Adding a game room to your home is a fun place to be with your friends and family. Home game rooms offer a lot of versatility, and they can be designed around a single, central game, think a large ornate pool table, or around an experience.
When designing your game room, consider what it is you'd like to achieve. Home game rooms offer a lot of versatility, and they can be designed around a single, central game, like a large ornate pool table, or around an experience, like a retro gaming room.
Home Bar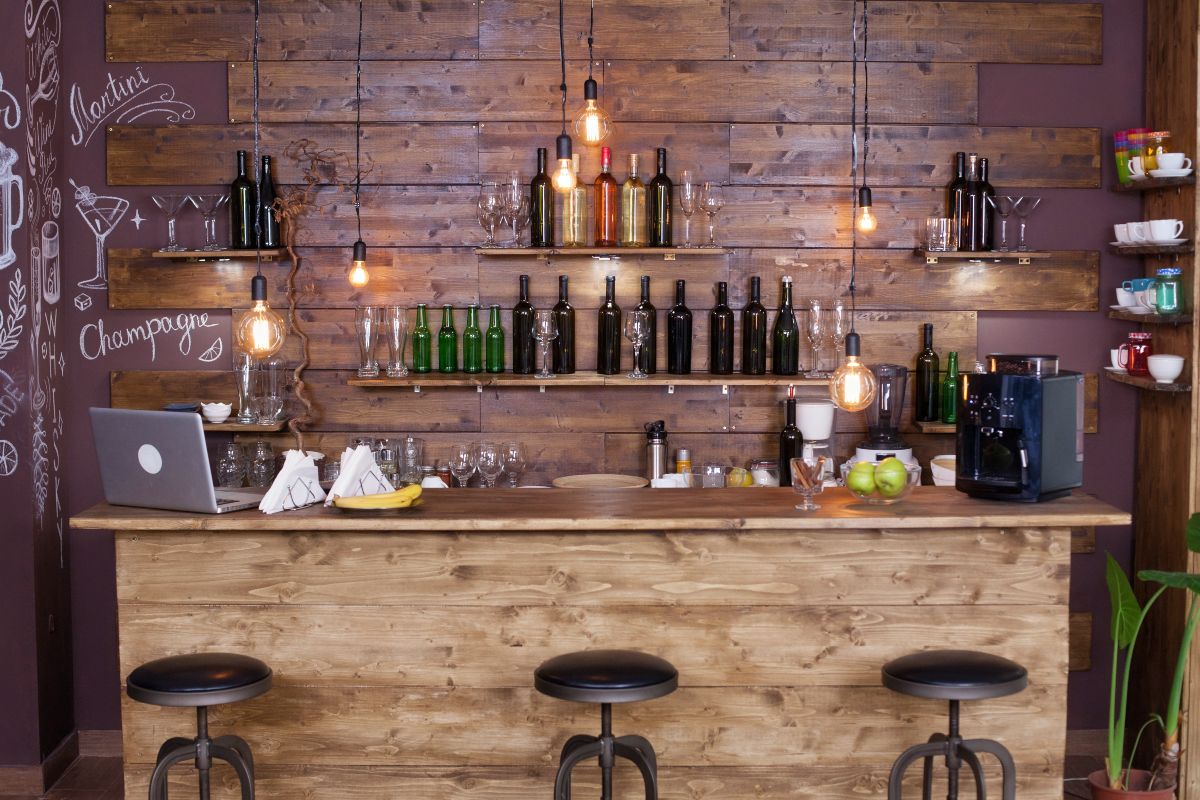 Our last idea for an entertainment room is a home bar. You can choose from a variety of home bar designs and styles to create the perfect look. It's common for home barns to include natural wood. A live edge bar top provides warmth and a rustic feel, while metallic accents can be included to fit a more modern or industrial design. Floating shelves are great for holding beverages and glasses.
Regardless of your interests, designing a hobby or entertainment room is a wonderful investment in your home. Having a dedicated space to enjoy whatever it is you're passionate about
Shop For Quality Wood Accents
The Hardwood Lumber Company mills high quality, beautiful wooden accents for your home. Whether you need floating wood shelves for your home office or a butcher block bar top, our expert woodworkers can craft custom pieces to meet any need.
Shop our selection of shelves, counters, and table tops to find the perfect natural wood accent to complete your project! We also have a growing selection of discounted factory second pieces that can be used in DIY projects and remodels.