Posted by Hardwood Lumber Company on Aug 17th 2020
There comes a time when your kitchen countertop needs to be replaced. It's important to recognize when this time comes, and carefully consider your needs, the needs of your family, and your vision for the look and feel of your home.
There are many reasons why your kitchen needs new kitchen countertops. Below, we've highlighted some of the most common reasons that we've found people decide to upgrade their counters.
1. Your Countertops Are Cracked, Eroded, or Show Other Signs of Aging and Wear.
Countertops that have been properly cared for can last for decades. However, it's always a good idea to take a look at your countertops at least every five years and assess the surfaces for signs of damage and wear. In many cases, if caught early, countertop damage like scratches can usually be repaired.
It's important to take care of your countertops and follow an appropriate maintenance routine; however, even when you've taken excellent care of your countertops, natural wear will occur. Symptoms of a worn-out countertop include:
Cracking
Erosion
Stains
Burns
Discoloration
Ragged edges
After years of accumulated wear, it can become obvious that your countertops have seen better days. Once older countertops begin showing their age, despite your best efforts to repair or maintain them, it's time to have them replaced.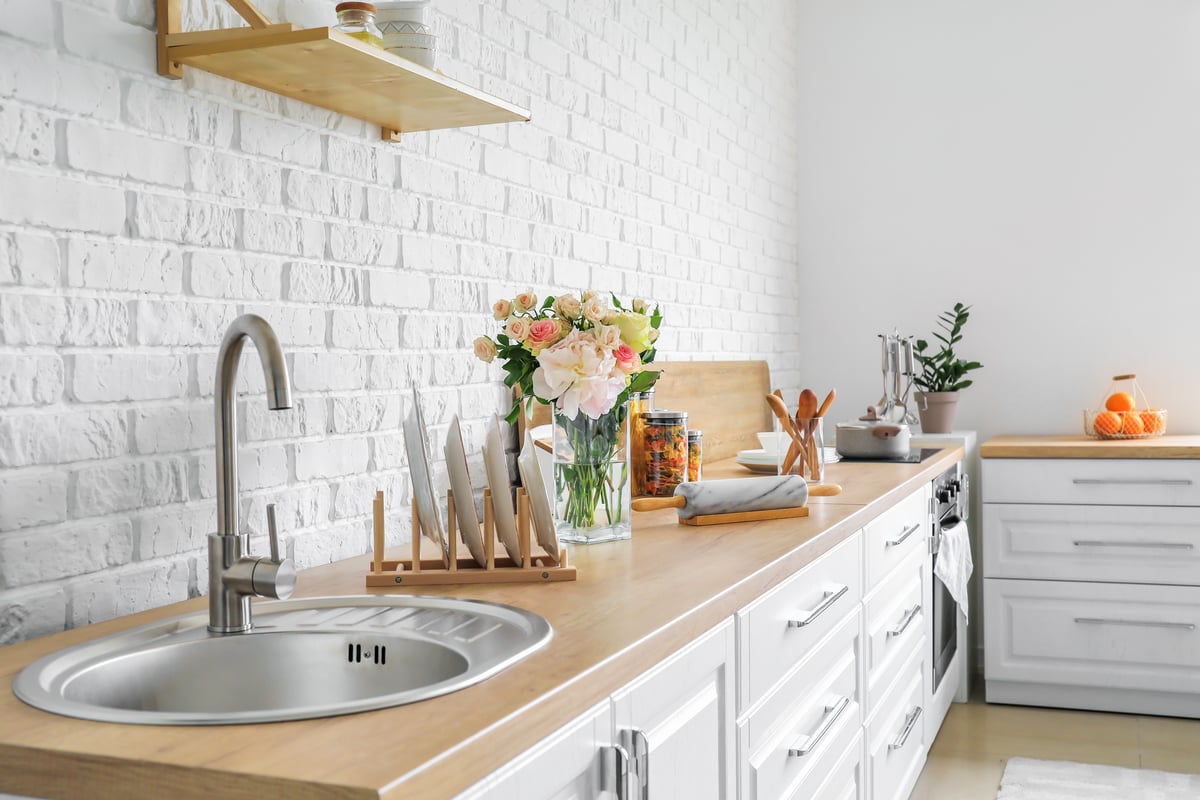 2. You Need More Space to Meet the Needs of Your Lifestyle or Family.
For many people, life changes can require updates to their home. For example, having children often requires additional space. As families grow, additional space for preparing food for your family and cooking become important. Small kitchen renovations, such as updating or expanding your countertops can give your family the room that it needs.
Aside from a growing family, you might find that you entertain guests more often. You might also make lifestyle changes that lead you to spend more time cooking at home.
In all of these cases, it's important that your home fits with both your needs and your lifestyle. When it doesn't, and you find yourself feeling limited or unable to fully the time spent in your kitchen, it could be a sign that it's time to replace your countertops.
Not sure how much countertop space you need in your kitchen?
Read our blog on countertop space to find out!
3. Your Kitchen Has Suffered Smoke or Structural Damage
It's estimated that 49% of home fires begin in the kitchen, typically as a result of cooking equipment. Even small fires that are easily brought under control can quickly cause damage through their intense heat and smoke. In turn, it's common for kitchen fires to cause smoke or structural damage to countertops.
In many cases, smoke damage is hard to fully fix, and structural damage from fire even less so. This means countertops must generally be completely replaced after a fire. Fortunately, homeowner insurance may cover the costs of replacing your damaged counters.
4. Your Countertops Look Outdated
Sometimes even the most well-maintained countertops just lose their appeal. This is because styles change constantly. Sometimes, what was once a hot style a decade ago quickly becomes old, dated, or even tacky when held up to a modern home.
There isn't much that can be done to make an outdated kitchen countertop look modern or less dated. No amount of cleaning, maintaining, or care can make change its style. In these cases, it might be time to update your counters. If you do, replace your old countertops, try to seek out materials that are more likely to stand against the test of time, like granite, marble, or hardwood.
View our quality butcher block countertops to find the perfect fit for your home!
Shop Butcher Block Countertops
5. You're Planning to Sell Your Home and Want to Increase Its Value.
New kitchen countertops can have an impact on the value of your home. Enough so that in some cases they can make a significant difference in a home's selling price. If you're thinking of selling your home and are looking for ways to potentially increase its value, a full or light remodel of your kitchen is one way that you both increase home value and even see a return on your investment.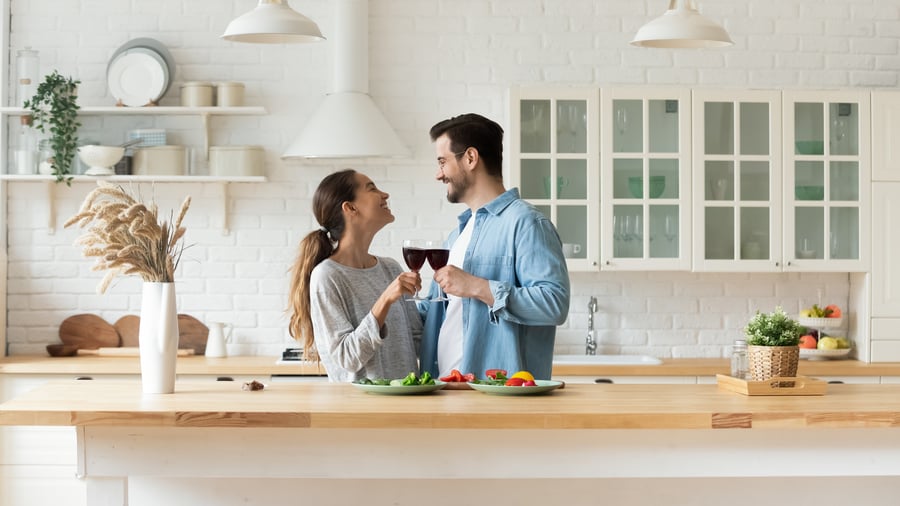 Start by finding your budget and then calculate how much a full or light remodeling will cost. In some cases, you can focus solely on renovating your countertops to help bring a new, modern look to an older kitchen.
When updating your kitchen counters before selling your home, it's best to stick with a neutral material choice like hardwood. Wood countertops are extremely versatile – they complement almost any home look and can be modified by staining.
Find the Countertop That's Right for You
At the Hardwood Lumber Company, we believe a good countertop is beautiful, practical, and timeless. That's why we specialize in custom made hardwood butcher block countertops.
The gorgeous grains and warm hues are perfect for any kitchen and offer an inviting feel to your home. Whether your kitchen is modern or traditional style, there is a species of wood for any look. Shop our collection of wood countertops today!