Posted by The Hardwood Lumber Company on Jun 22nd 2022
Summer time is ubiquitous with barbecues, picnics, and spending time by the pool. Outdoor spaces like patios and pool houses become hubs of activity.
When the weather is nice and you're hosting a backyard event, you probably don't want to spend your time stuck inside, running back and forth from the party to the kitchen. That's why installing an outdoor kitchen space makes hosting a barbecue easy.
If you're thinking of updating your patio with an outdoor countertop, this article shares 6 unique outdoor kitchen countertop ideas to serve as inspiration!
Paved Stone Countertops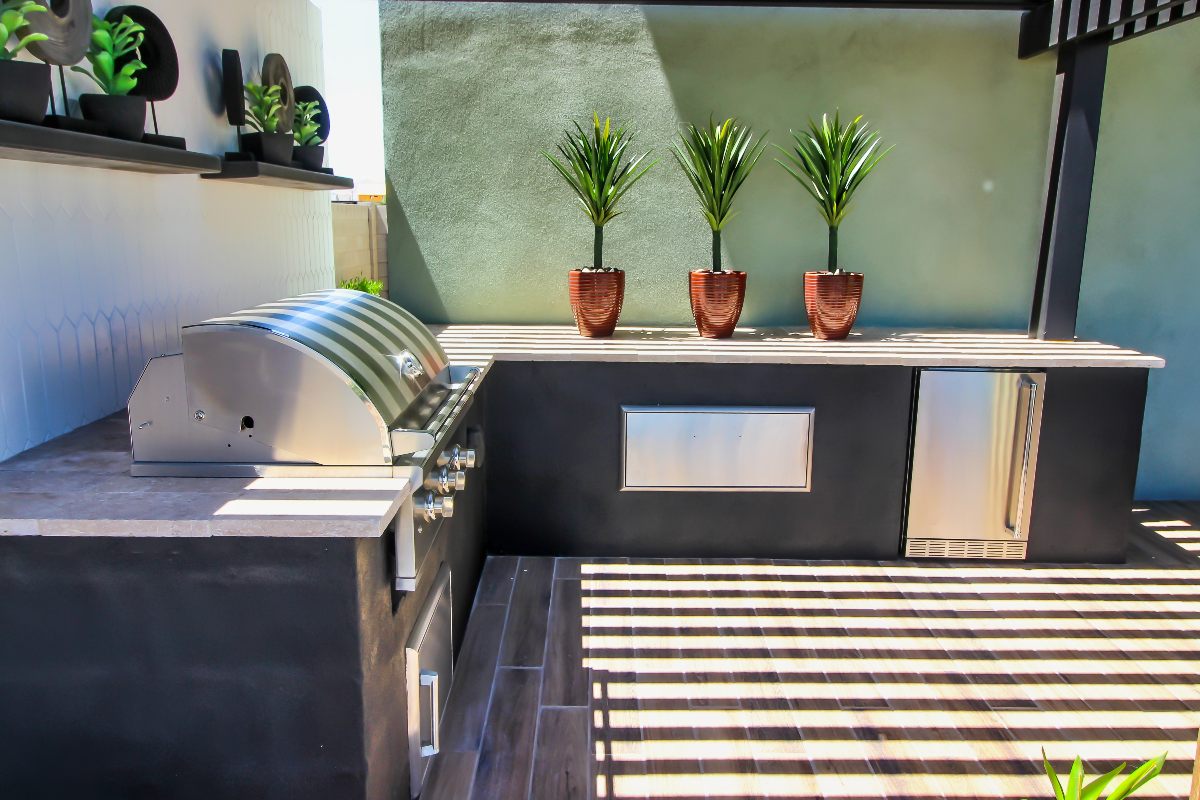 If your patio is paved, you can use the same paving stones as a hardscaped outdoor countertop. You can even use it safely around a brick oven and grill without a fire risk or damaging the material.
The most durable choice on our list, a simple stone countertop is low maintenance, built to last, and can be worked into existing patio hardscaping for seamless look.
Butcher Block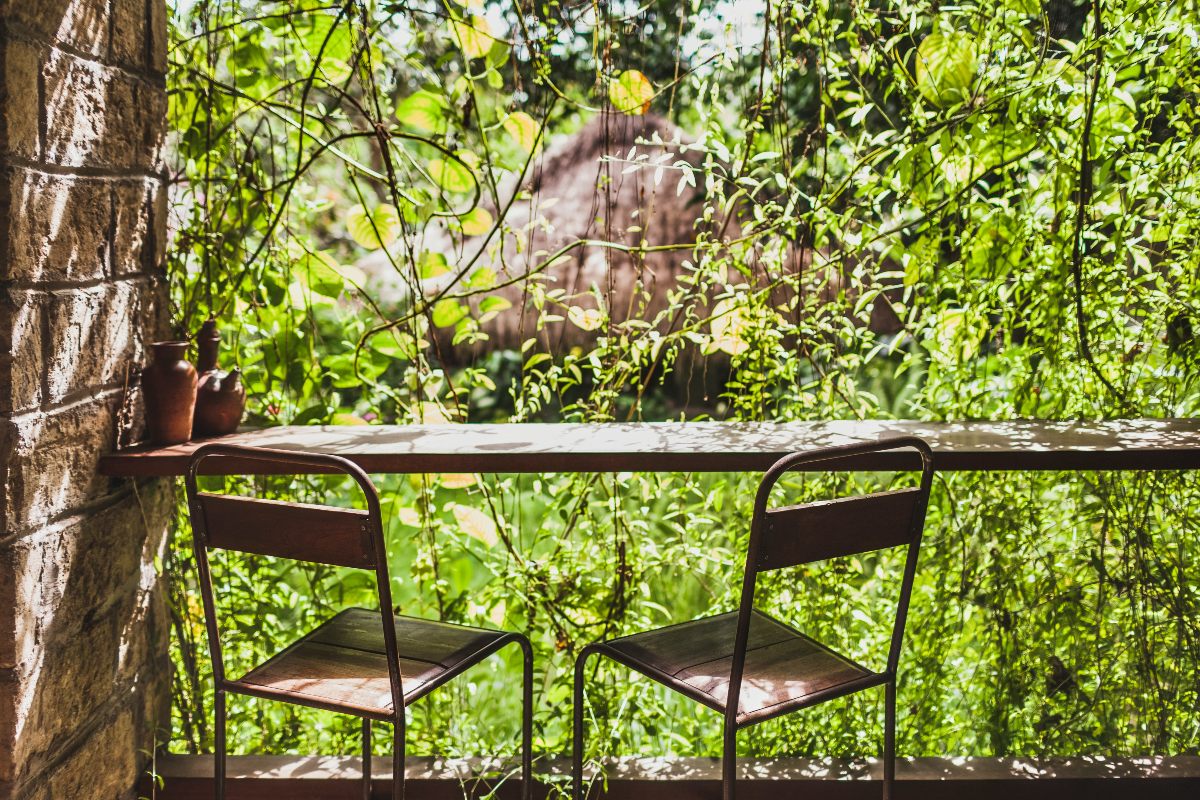 Though it probably isn't the first thing that comes to mind, butcher block is a beautiful option for an outdoor kitchen countertop. Lighter shades of wood complement dark paving stones for a great contrast.
Durable and unexpected, a butcher block countertop from the Hardwood Lumber Company will set your patio apart. However, even when properly treated, wood will need regular maintenance to ensure it can hold up against the elements. You should also be sure to build a roof over it to protect the wood from rain and snow.
Stainless Steel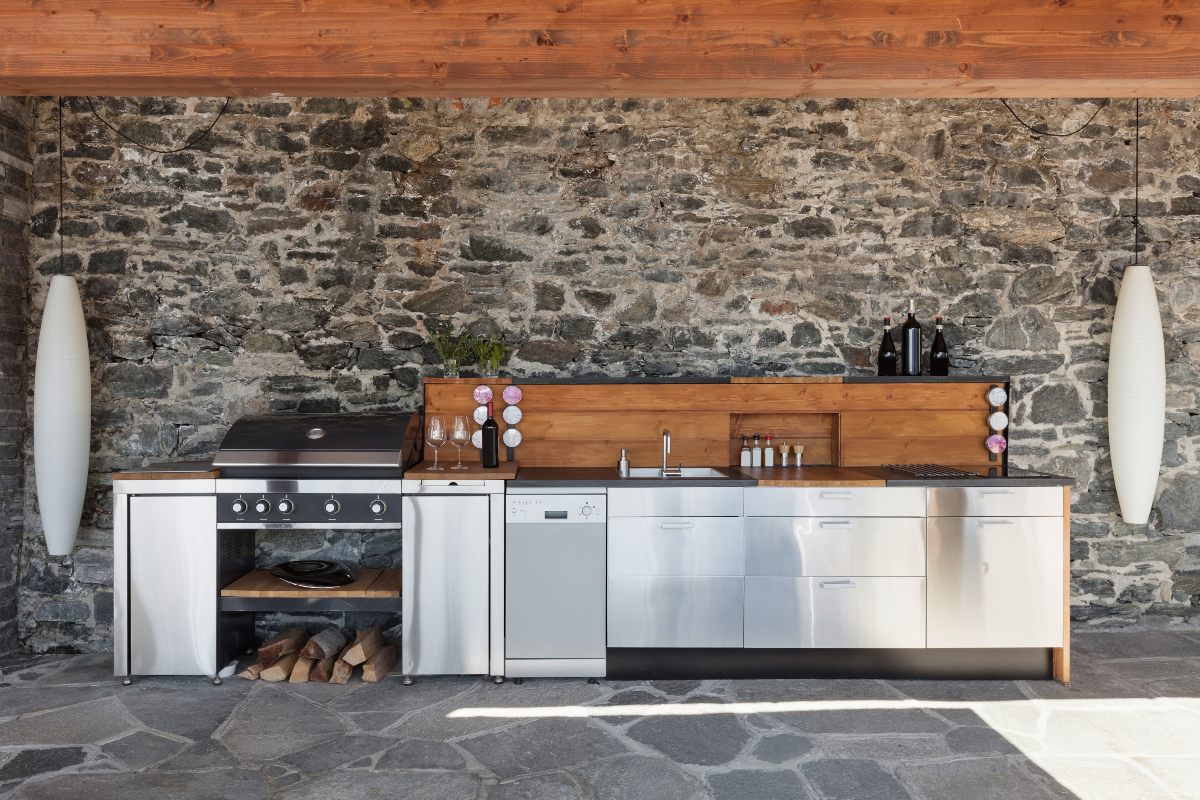 Low maintenance, durable, and utilitarian, stainless steel is widely available and can resist the elements better than most materials. For this reason it can be an excellent outdoor countertop choice. But, it does come with it's own unique downsides.
Stainless steel offers limited customization, with only a few texturing options available. Perhaps more troublesome is its ability to hold heat. We've all been on the receiving end of touching a metal object that has been heated by the summer sun.
These limitations aside, stainless steel is a sleek outdoor countertop option that blends modern sophistication with the great outdoors.
Copper
If you like the idea of a metal countertop but don't like the industrial appearance of stainless steel, consider copper.
Copper is a non-porous material that has natural antimicrobial properties, making it ideal for food preparation. But, unlike steel, copper will oxidize without proper maintenance. You will need to clean and seal the countertop even when you're not using it.
If you do decide to go with a copper counter, you'll be thrilled to show off your patio with the natural earth tones only offered by copper.
Live Edge Slabs
Perfect for the enthusiastic outdoorsman, every live edge slab is unique. Installing a live edge countertop is a great way to give your patio space a rustic update.
But, like butcher block, it is best kept rain and moisture away. Live edge also requires regular cleaning and oiling to maintain its appearance.
If you don't mind the upkeep and want to add a natural accent to your outdoor living area, then live edge wood will make the impression you're searching for.
Limestone
Like wood, limestone provides a rough, natural look to your patio. Though not as durable as paving stones, it is more durable than wood and will not absorb summer heat like metal.
Limestone is also heavy, making it difficult to install and, if you're not careful, it can crack under stress. But there are few stone options more suited for an outdoor countertop than limestone.
Adding counter space to your patio provides the room needed to cook, prepare food, and entertain friends and family. If you plan to add a countertop and love the idea of natural wood, The Hardwood Lumber Company has a wide range of high quality countertop options. Shop our wood countertops today.