Posted by The Hardwood Lumber Company on Jul 1st 2021
While 2020 was a stressful, trying year, 2021 is shaping up to be both a return to normal and a chance to once again host family and friends.
This year is the perfect time to update your kitchen. If you're looking for inspiration or ideas, get ready to be inspired: we're going to share the top kitchen design ideas of 2021!
1. Create A Natural Look With Wood Accents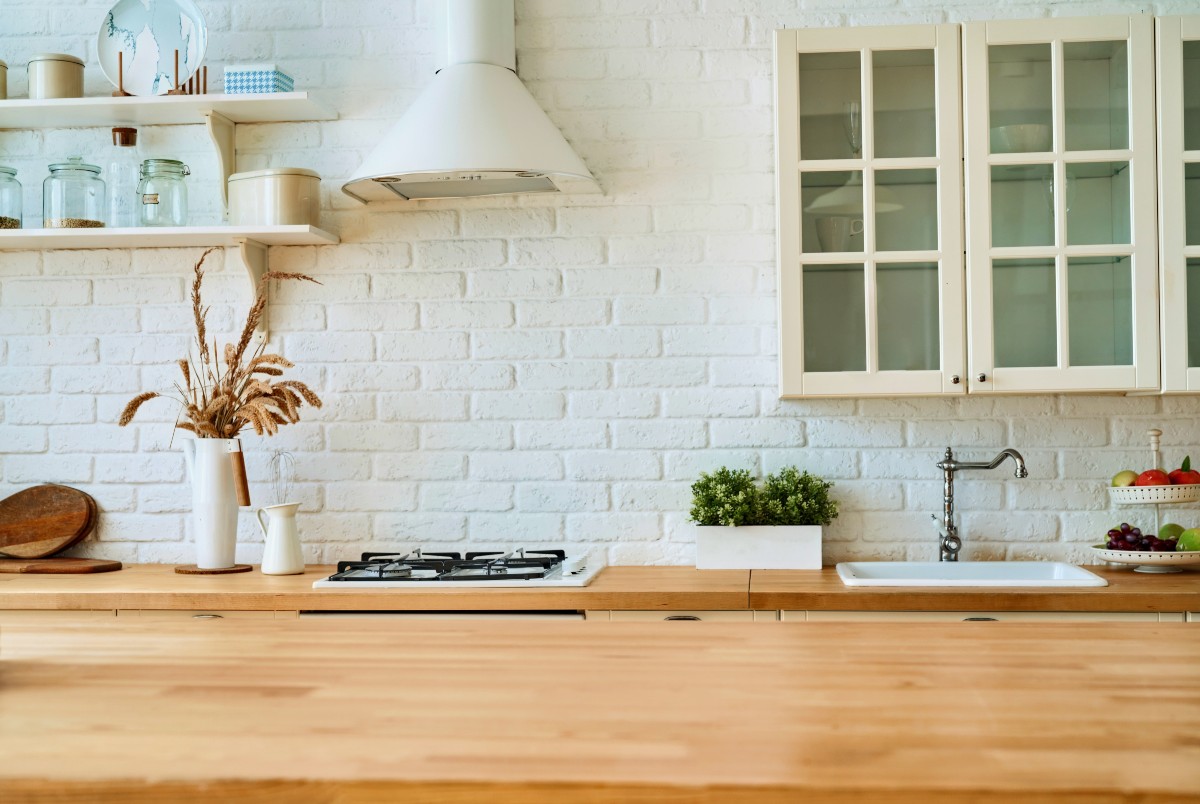 The look and feel of natural wood is timeless. There are a variety of ways that you can update a kitchen with wood: from major remodels to simple DIY projects.
Consider using wood accents in your kitchen. Simple wooden accents will match any style of kitchen. Butcher block countertops offer a timeless look. With a variety of wood species, texture, and finish options, wood is an excellent choice to complement any look. New wood countertops also help boost home value. On the other hand, a live edge countertop creates a rustic style.
Another way to incorporate wood accents is to replace your cabinets with wood ones. Replacing cabinets can give your entire kitchen an entirely new look.
Find The Perfect Butcher Block Countertop
2. Add Extra Storage With Floating Wood Shelves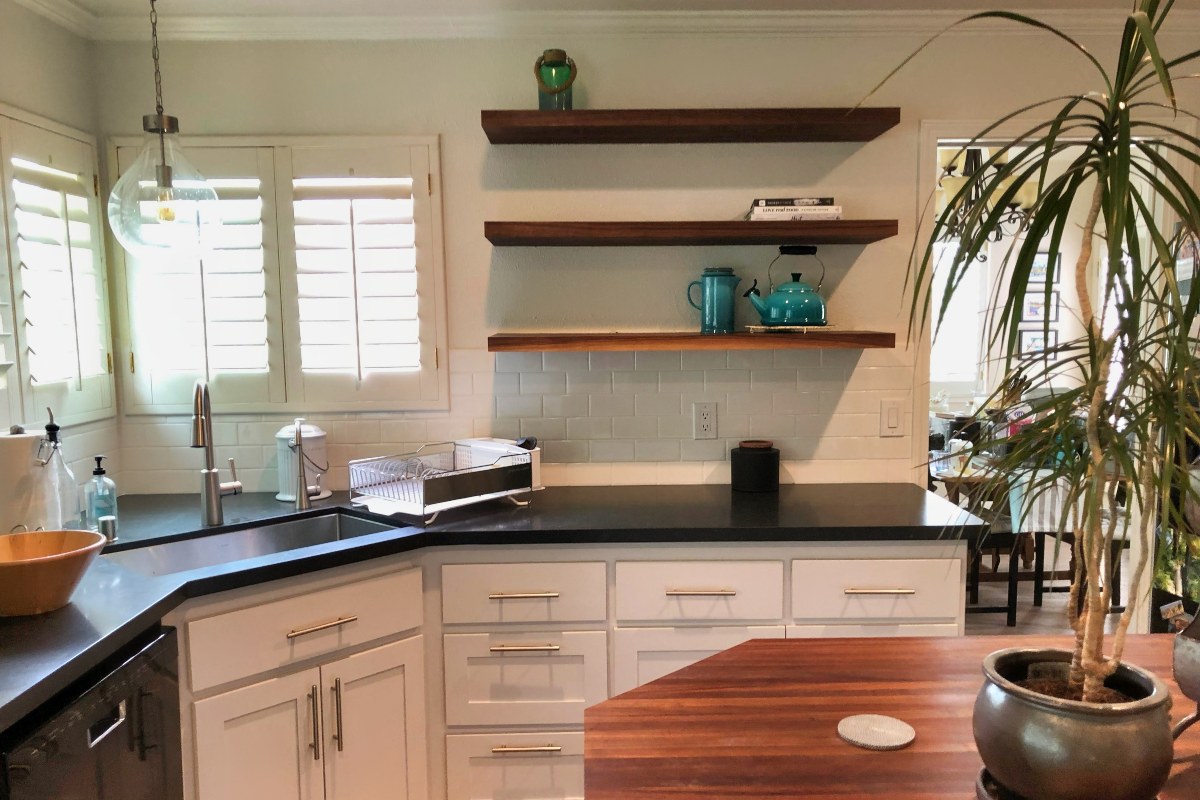 Something that's so important for any kitchen, aside from the appliances, is storage! Cabinets are often the go-to way to store everything from unused appliances to dishware. However, a modern trend is using floating wood shelves to add an extra level of kitchen storage space.
Floating shelves can help you utilize more space in your kitchen. Floating shelves are a unique way to convert unused, boring wall space into something that is both practical and eye-catching. Wooden shelves are an excellent choice for kitchens. Like wood countertops, shelves are available in a variety of wood species options: From red cherry to dark acacia to light ash, there is wood for any look!
Shop Hardwood Lumber's Floating Shelves
3. Consider A Splash Of Color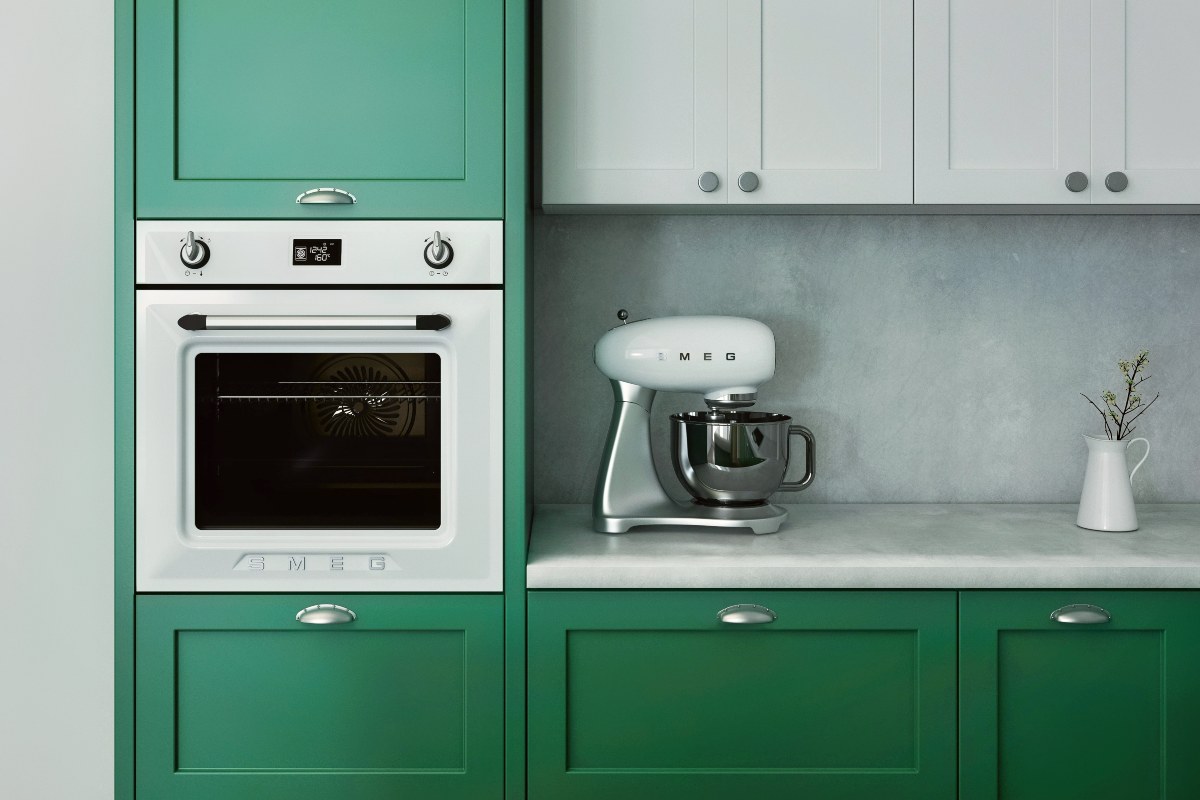 A simple new coat of paint can make a huge difference. If you want to add a quick accent to your kitchen, consider adding color with paint.
When selecting accents for your kitchen, think of complementary bright colors. Paint the kitchen a base light and cheerful color. Then accent it by painting the cabinets another color.
Many appliances come in a variety of bright color options. While you do not want your kitchen to be overwhelmingly bright, a few accents make the room pop. Especially when the new paint is coordinated with your appliances.
4. Mix It Up - Toss In Some Textures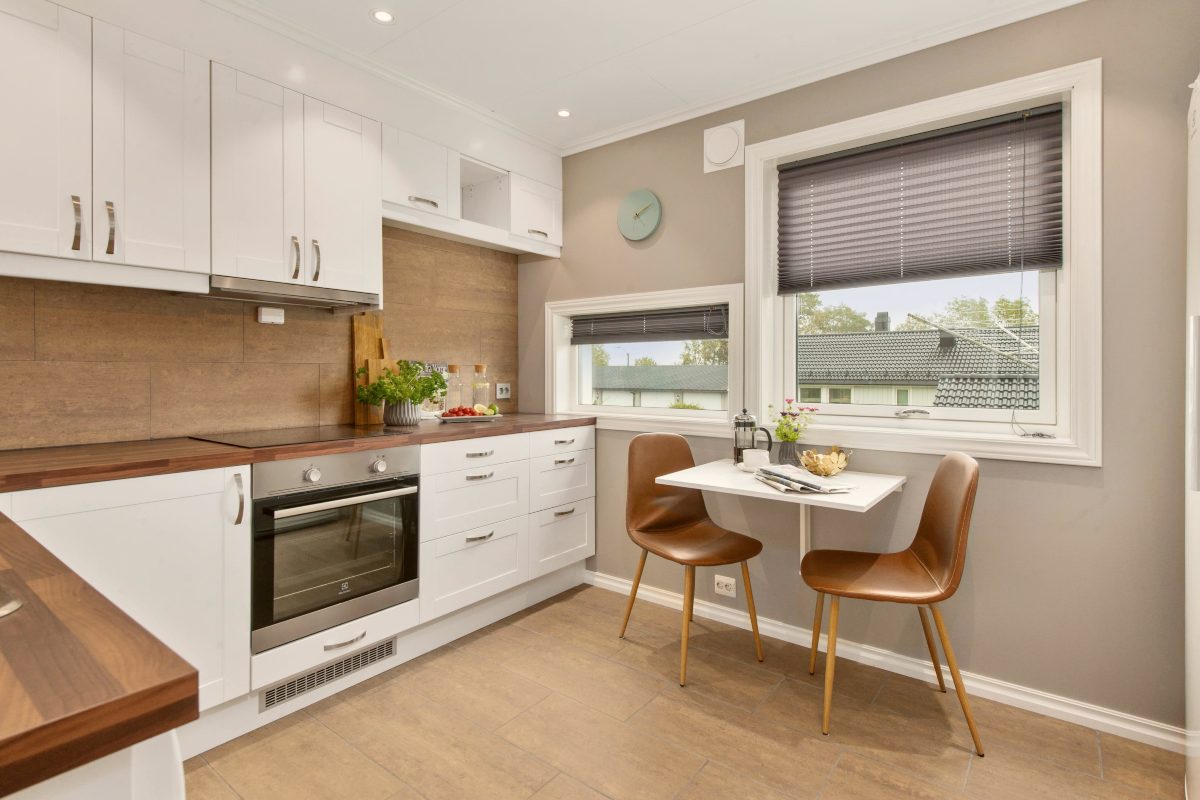 Kitchens with mixed textures are becoming more popular. Though having a "mixed textured" room sounds complicated, the concept is simple: using different materials in the same room.
For example, if you have wood cabinets, a stone countertop, and a tile floor in your kitchen, you have mixed textures. So, as you design your kitchen, consider how you can use different materials.
5. Don't Forget The Fixtures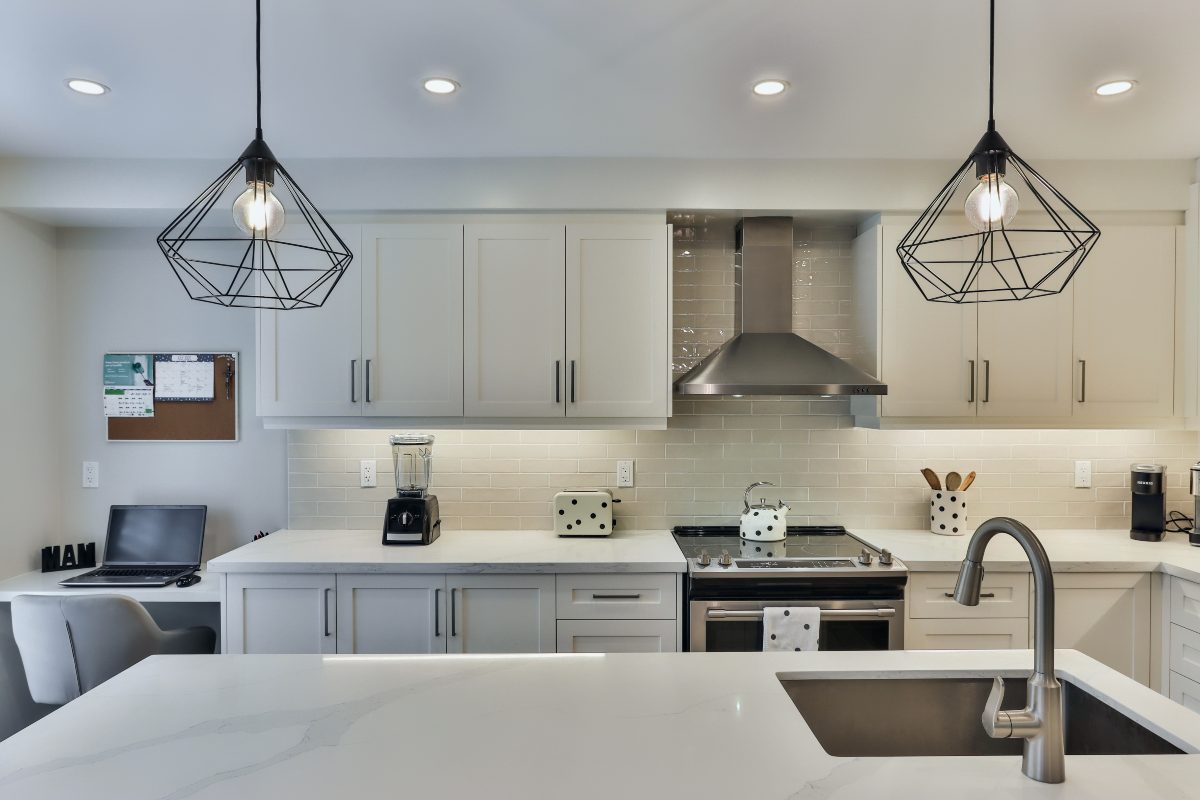 Kitchens are more than just appliances. There are many fixtures, both large and small, all around the kitchen.
You can update everything from light fixtures and faucets to outlet covers. Chandeliers and other large lights add elegance to the kitchen. Switching up your faucets is another great way to update your kitchen. New fixtures are a practical way to give your kitchen a new look.
Always consider colors, accents, and complements. You can easily pair new fixtures with an updated paint job. While simple, this is a great way to create a totally new look!
6. Use Metal For A Modern Look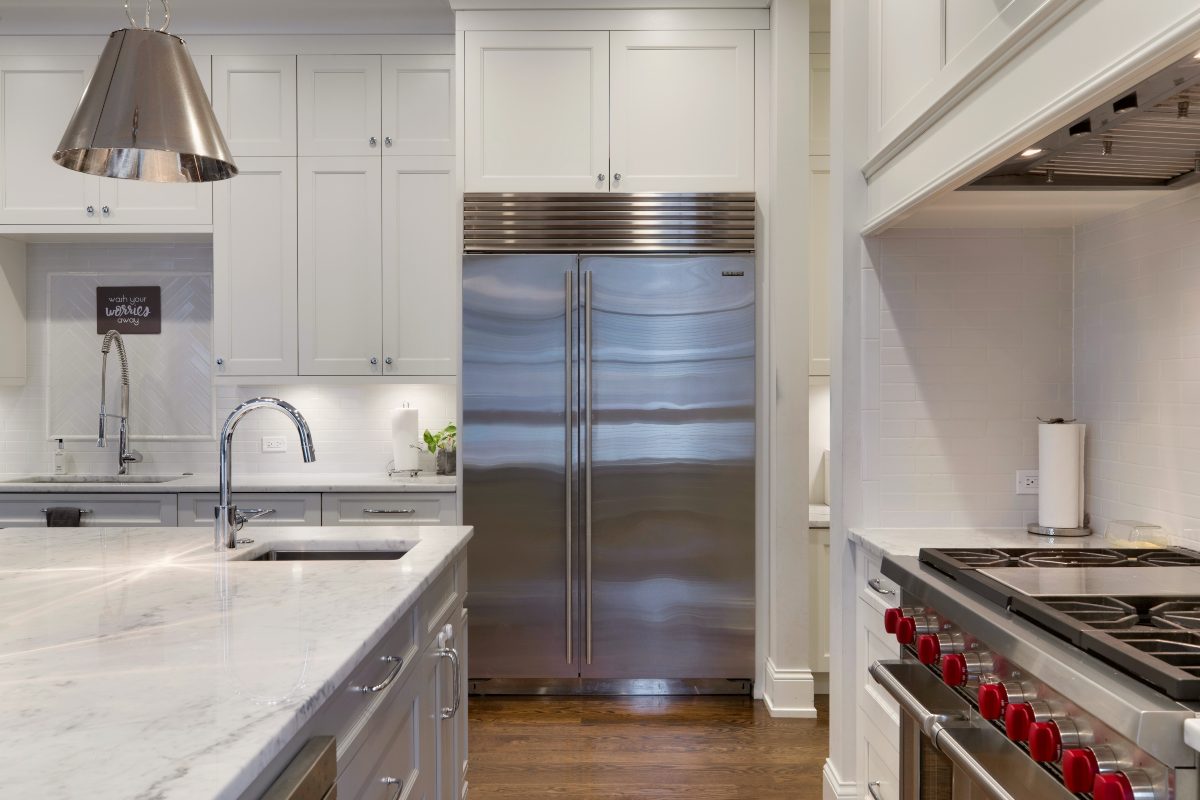 Metal can be used to make a kitchen look modern and sleek. From stainless steel appliances to sinks, faucets, and other fixtures, there are many ways to incorporate metallic textures throughout your kitchen. You can even consider a gold, silver or copper backsplash for an elegant and inviting look.
7. Make A Statement With Backsplash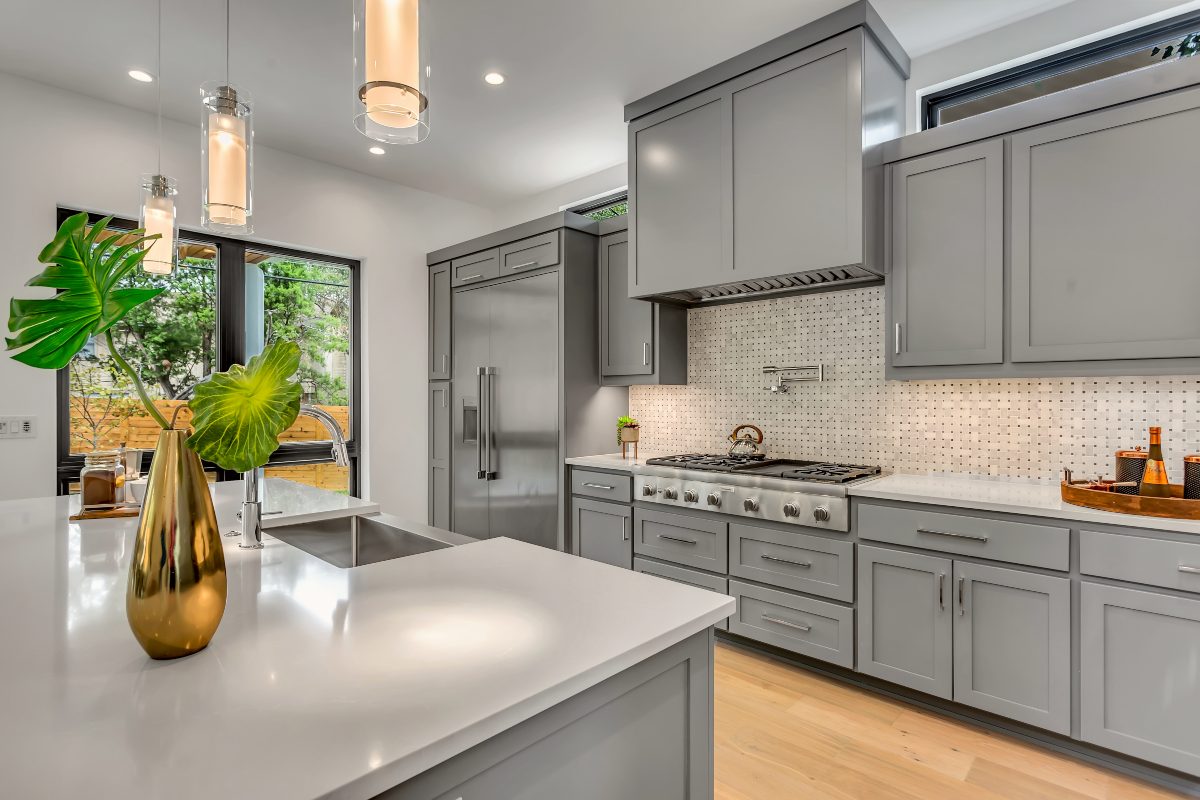 Backsplashes have become a staple in kitchen design. The most recent trend is using bold colors and designs in backsplashes. They add color, texture and personality, and are a fun, easy way to decorate your kitchen.
A backsplash can be added directly behind your sink, or it can stretch around the entire countertop perimeter. If your countertops span multiple walls, you can even add backsplash to just one wall, creating a pop of color.
With so many options, a new backsplash can fit almost any budget!
8. Declutter With Drawers And Storage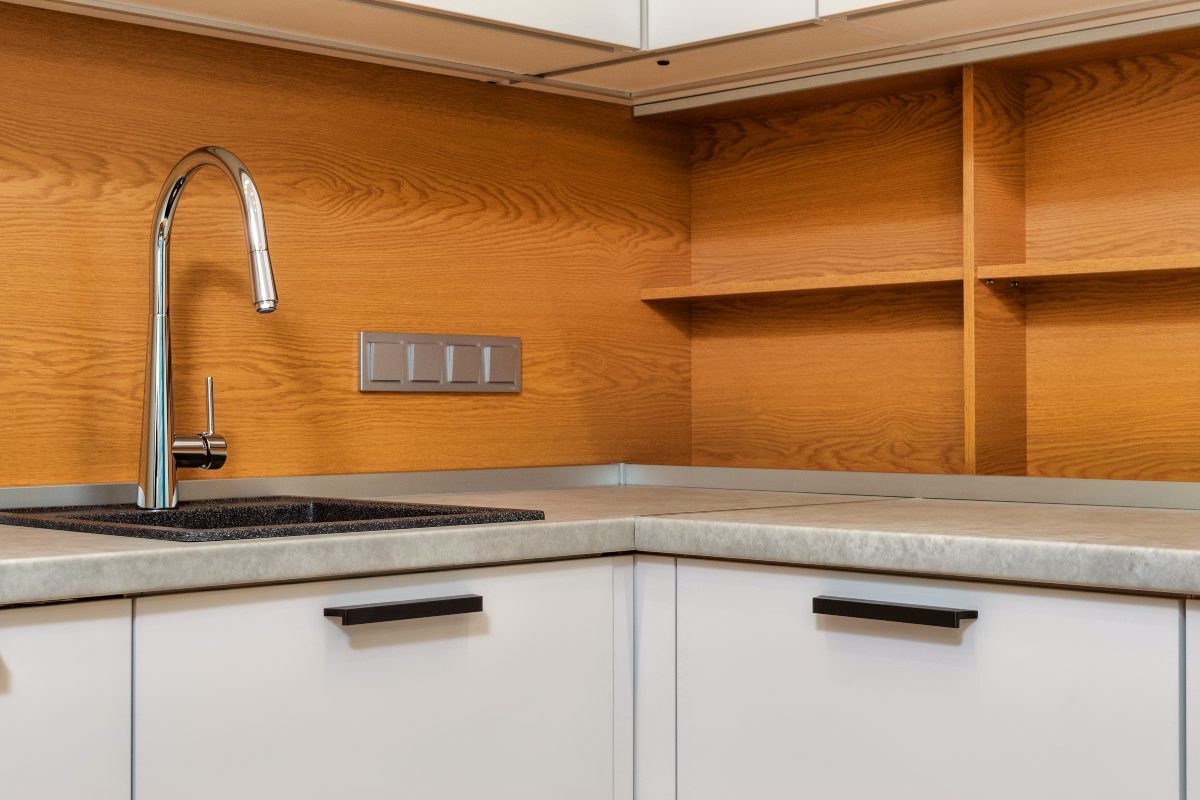 Modern kitchens are filled with appliances. Microwaves, toasters, air fryers, the list goes on! All of these items can quickly clutter surface space, making your kitchen feel cramped. Storing appliances out of sight in large drawers is a quick way to make a noticeable change in your kitchen.
One solution for appliance storage is an appliance garage: a large cabinet on level with the counter that has a door which lifts vertically. Another option is installing a cabinet with a pull-out shelf. Both solutions hide bulky appliances while minimizing how far they need to be moved when you're ready to use them.
Update Your Kitchen With The Hardwood Lumber Company
Updating your kitchen doesn't have to be overwhelming. Trust the Hardwood Lumber Company for high quality custom millwork.
From custom butcher block countertops to beautiful hardwood floating shelves, you'll find wood products to create a truly one-of-a-kind kitchen in your home. Shop our selection of woodwork today or contact us online for a custom project quote!