Posted by Hardwood Lumber Company on Jan 30th 2020
Butcher block countertops are a popular option for homeowners who want to upgrade or renovate their kitchen. They are highly durable, safe for food preparation, and add natural warmth and beauty to the home.
Before purchasing a new kitchen countertop, it's important to consider all of the factors and decide if butcher block is right for you. Here are some of the most frequently asked questions about butcher block countertops.
What are the different types of butcher block?
The Hardwood Lumber Company offers three types of butcher block countertops: edge grain, end grain, and face grain.
Edge Grain: The wood pieces are glued with edge grain facing up. The width of each strip typically measures 1-1/16". Edge grain countertops can be produced in any thickness up to 4-1/2" thick.
End Grain: End grain butcher block countertops are constructed with the end grain facing up. The size of each end grain block measures 1-1/2" x 1-1/2". End grain countertops can be produced in any thickness up to 4-1/2" thick.
Face Grain (Wide Plank): The wood pieces are glued with the top grain facing up. The width of each plank varies between 4" to 6". Wide plank countertops can be produced in any thickness up to 1-3/4" thick.
All wood countertops from Hardwood Lumber are manufactured with a water-resistant glue for maximum security and durability.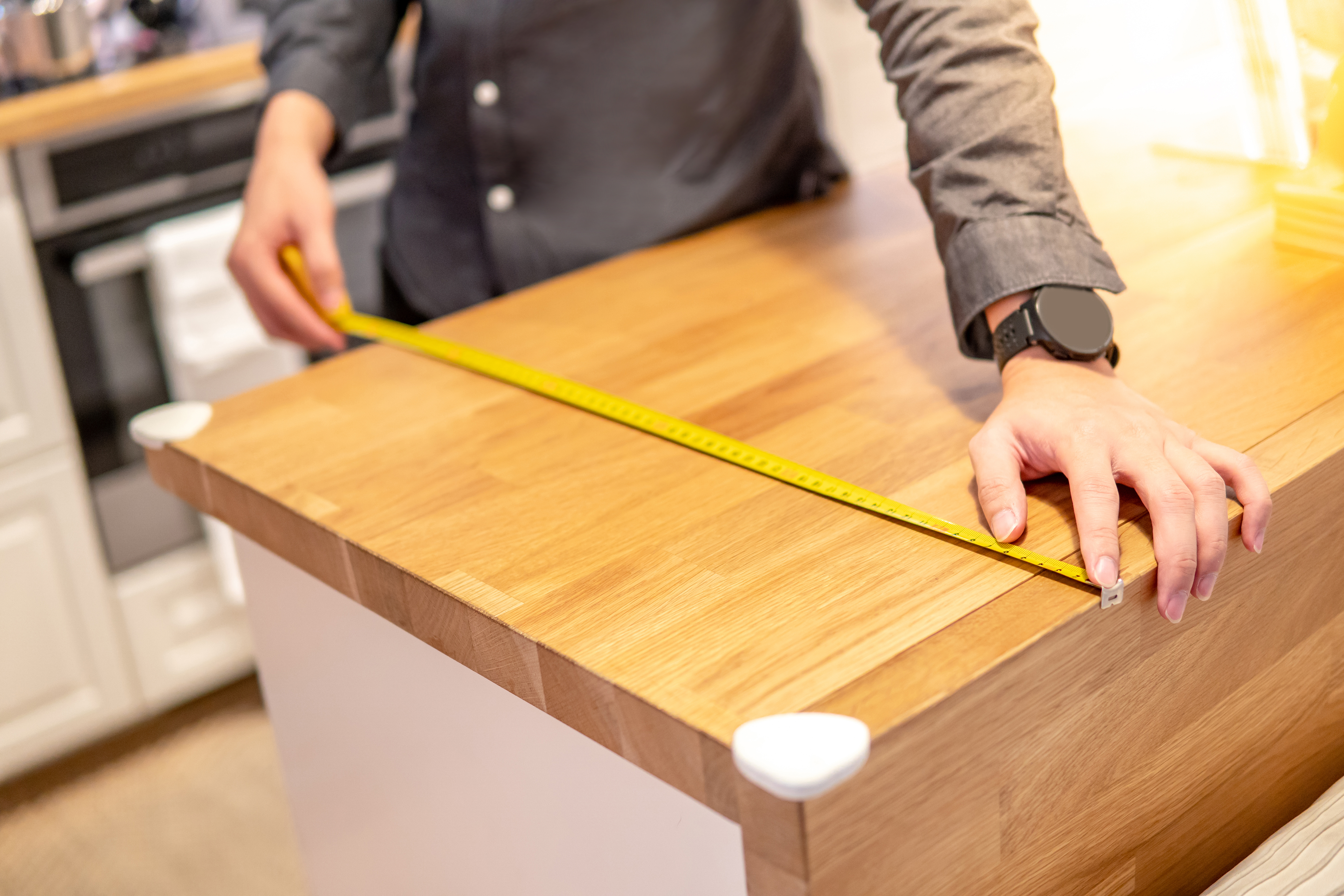 How much do butcher block countertops cost?
A butcher block countertop from Hardwood Lumber costs $500 to $1,000, on average. The final price of the countertop will vary depending on multiple factors and customization options, such as:
Species or type of wood
Square foot and thickness
Choice of edge detail
Finished or unfinished
Custom cuts
To learn more about the price of butcher block, contact the countertop experts at Hardwood Lumber.
Do butcher block countertops require maintenance?
Similar to other kitchen accessories, butcher block countertops require routine care and maintenance. In most cases, maintenance tasks can be completed in a short amount of time.
Clean the countertop regularly with soap and water to keep it sanitary and safe for food prep. Don't ignore spills that can leave marks or stains in the wood.
You should oil and condition butcher block countertops every two to four weeks. Use a food-safe mineral oil that will maintain the wood's appearance and maximize the lifespan of the countertop.
It's important to keep in mind, however, that proper maintenance will depend on the countertop's finish. For example, butcher block countertops finished with Acrylic Polyurethane or similar seal do not require oil. Instead, they should be cleaned and maintained similar to other wood furniture.
Related: How to Maintain Your Wood Countertop or Cutting Board
Are butcher block countertops durable?
Butcher block countertops are highly durable. With recommended maintenance and care, they can last for 20 years or longer.
The countertop is manufactured to withstand daily use for food preparation, homework, paperwork, and other household tasks. Many homeowners choose butcher block because of its durability and longevity.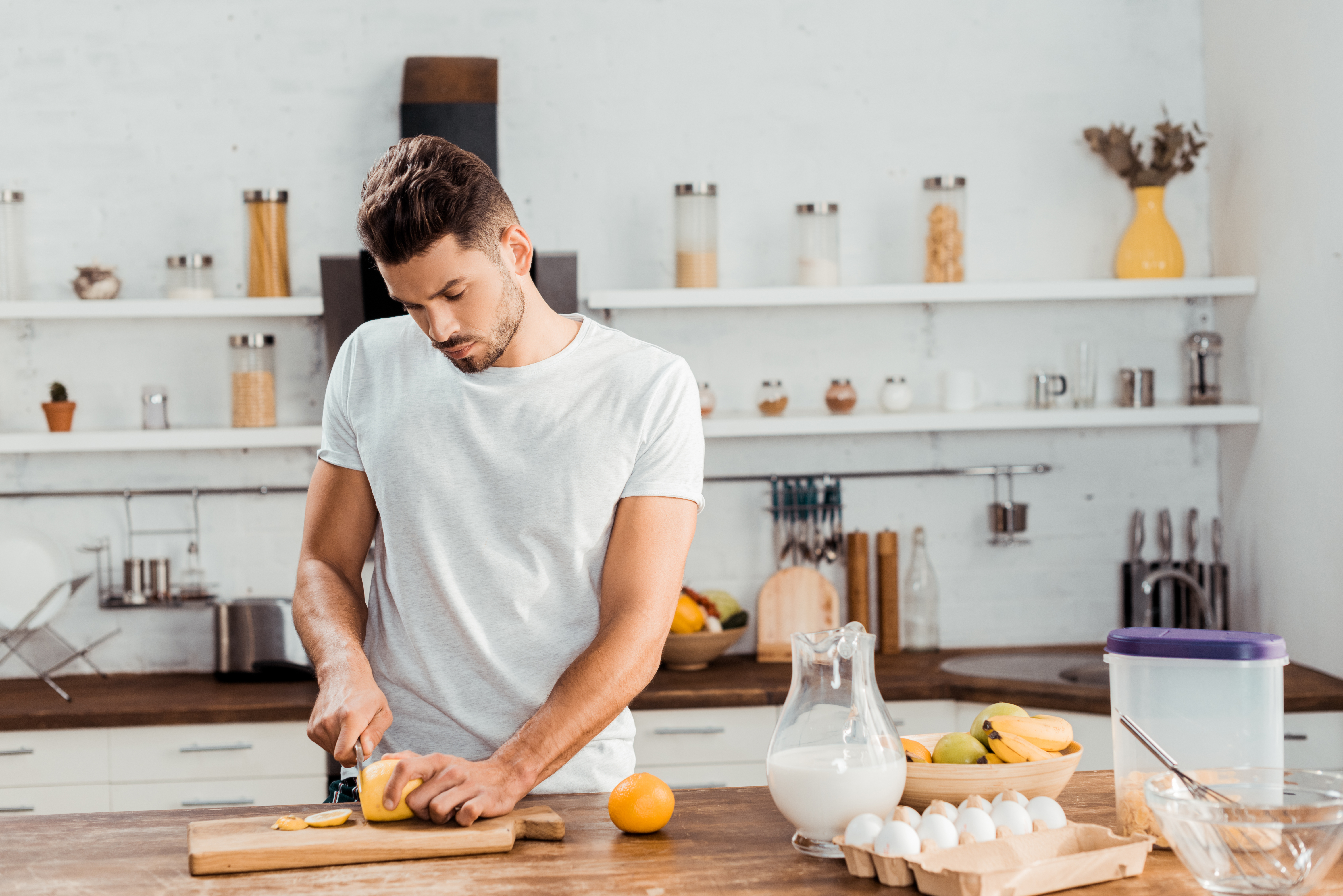 How does butcher block compare to other countertop materials?
Compared to other countertop materials (such as granite, marble, and quartz), butcher block is generally more cost-effective for homeowners. Manufacturing costs are lower, and it is typically cheaper to repair damage and small scratches in butcher block countertops. In addition to lower costs, butcher block countertops are easier to install compared to heavier materials such as marble and granite.
Where can I buy butcher block countertops?
Since 1958, The Hardwood Lumber Company has manufactured high-quality butcher block countertops. Our team of Amish woodworkers creates countertops that enhance any kitchen. Browse our selection today and add a new butcher block countertop to your home.