Posted by Hardwood Lumber Company on Oct 10th 2019
A butcher block countertop is a beautiful and sturdy addition to any kitchen. It adds natural warmth to the home and makes food preparation easy and enjoyable.
However, without the right care and maintenance, the lifespan of your countertop may be limited. Here are a few common mistakes butcher block owners make, as well as steps you can take to avoid them.
Hot Pots and Pans
Placing hot pots and pans directly on the butcher block surface is one of the most common mistakes homeowners make. It is also one of the most problematic. The hot items can burn and even crack the wood, leaving permanent damage, in most cases.
Water Stains
Another common mistake with butcher blocks is leaving excess water and moisture build-up on the countertop surface. The water can stain the wood or create water rings, which can be challenging to remove.
Knicks and Scratches
Everyday use and food preparation will inevitably lead to wear and tear, including a few knicks and scratches. While these are not immediately problematic, they could lead to future issues if left unattended. Over time, bacteria and mold can build up, reducing the sanitation of your countertop and making it unsuitable for food preparation.
Clutter and Debris
One of the most significant benefits of butcher blocks is the ability to prepare food directly on the countertop surface. However, this can also make it easy for bits of food and other ingredients to remain. When this happens, the cleanliness and functionality of your countertop are affected.
Tips to Avoid These Mistakes
In many ways, negligence and improper use can damage your butcher block countertop and reduce its lifespan. Here are some steps you can take to avoid such mistakes.
Maintain a strict maintenance schedule. Proper maintenance, such as oiling and conditioning the wood, is crucial to maximizing the lifespan of your butcher block countertop. Create a plan to refresh the wood every 2-4 weeks and stick to it.
Clean all messes right away. Whether it is bits of food, liquid, or any other kind of clutter or debris, remove it from the butcher block surface as soon as possible.
Address knicks and scratches. In many cases, repairing small scrapes and imperfections in butcher block countertops can be done in a few easy steps.
Use coasters and trivets. These items, which you can purchase at your local store, can protect your countertop from water rings and burn marks.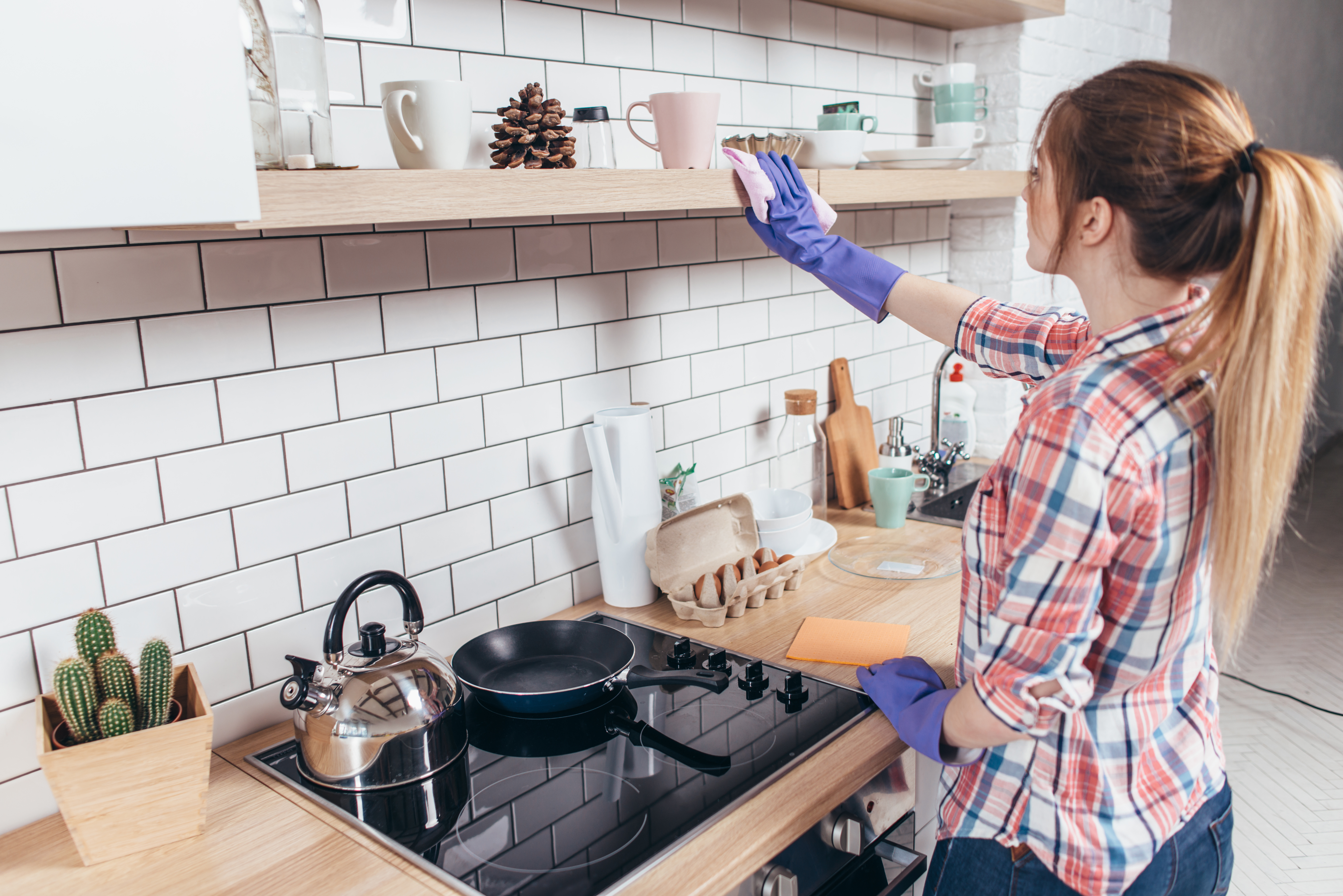 Much like other parts of your home, mistakes can damage your butcher block countertop or reduce its lifespan. You invested in a butcher block countertop because of its beauty, functionality, and durability. Be wary of these common mistakes, and take steps to avoid them so you can enjoy it for years to come.