Posted by Hardwood Lumber Company on Sep 25th 2019
The Hardwood Lumber Company prides itself on making high-quality butcher block countertops that homeowners love. We pay close attention to every detail to ensure that you receive the kitchen countertop you've always wanted. An important factor that is sometimes overlooked by consumers is the countertop edge detail.
What is a Countertop Edge Detail?
The edge detail is the style, shape, or design of the edge of your kitchen countertop. It can help make your countertop the focal point of your kitchen. Popular countertop edge styles include:
Radius Edge
Bullnose Edge
Ogee Edge
Cove and Bead Edge
Tabletop Edge
Square Edge
Countertop edge details range from simple to ornate. When selecting an edge profile, it's essential to consider your current kitchen design. Your butcher block countertop should complement all of the beautiful features your kitchen already has.
Edge Detail Options for Your Countertop
Each edge detail option has features that make it unique and special. Knowing these features can help you select the right edge profile for your butcher block countertop.
Radius Edge
The radius is the most popular edge detail for Hardwood Lumber countertops. It is available in a 1/8", 1/4", 7/16", and 1/2" radius cut.
It's important to remember that even the slightest measurement change can make a noticeable difference in overall appearance. However, the eased edge from a radius cut complements most contemporary kitchen designs.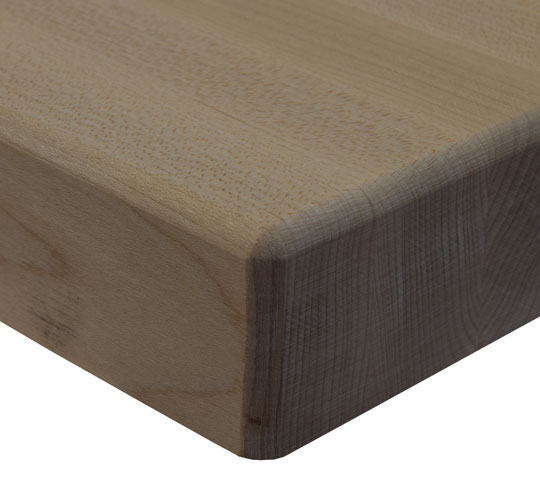 Bullnose Edge
The bullnose is a popular countertop edge option for homeowners with young children because of its rounded, soft corner. It is a simple, modest option that gives a curved shape along the perimeter of the butcher block countertop.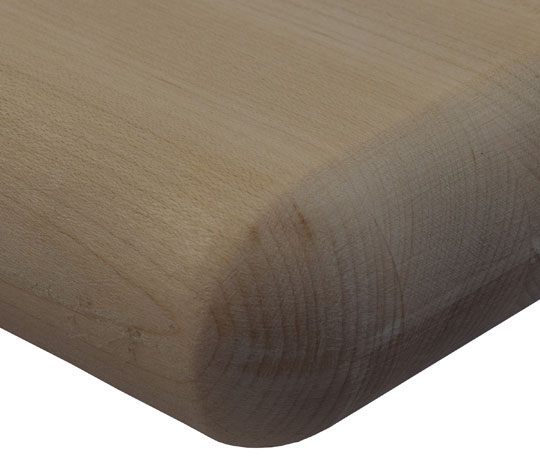 Ogee Edge
The ogee is a more classical countertop edge detail. It has a concave arch that flows into a convex curvature. The Hardwood Lumber Company offers several ogee edge options that give your kitchen the appearance of classical architecture.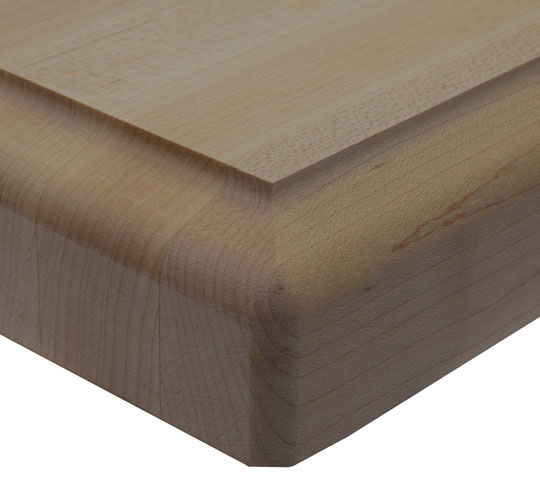 Cove and Bead Edge
The cove and bead edge detail is one of the more decorative options with its elegant curvature. Because of its classic appeal, it suits more traditional kitchen designs.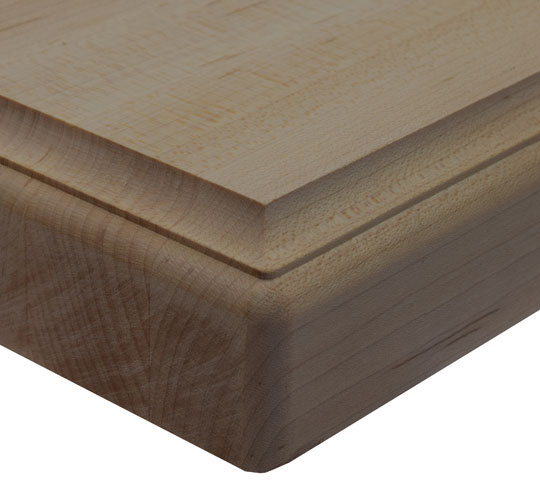 Tabletop Edge
A tabletop edge is a simple option with one level cut (unless it is paired with another edge profile). Hardwood Lumber offers several tabletop edge options to suit your personal preference.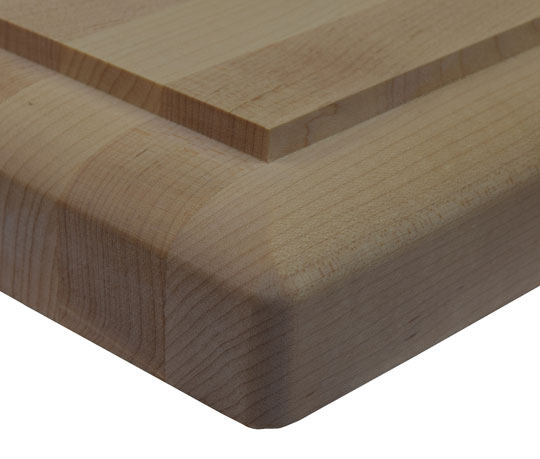 Square Edge
The square edge is cut at a 45-degree angle for a sharp corner and block-like appearance. It keeps the butcher block at its thickest and makes your countertop a strong focal point of your kitchen.
Work with a Trusted Countertop Manufacturer
A butcher block countertop's edge is an important detail that you should not overlook. It can significantly impact your countertop's overall appearance.
There are many countertop edge details to choose from. You can navigate these options by working with a manufacturer who cares about your countertop as much as you do.
The Hardwood Lumber Company has years of experience making beautiful butcher block countertops that homeowners love. Our expert team will work with you to select the perfect edge detail for your new countertop. Contact us today to learn more and start enhancing your kitchen.