Posted by The Hardwood Lumber Company on Dec 7th 2020
Charcuterie boards are a type of appetizer that traditionally include cured meats served cold. However, there are many modern takes on the classic charcuterie board, and they often include other appetizer items.
A charcuterie is ideal for parties, and they're often a popular item during the holidays. They include a variety of foods to match any tastes, and can be customized to fit any budget. The best thing about a charcuterie board is a skillful host can arrange the board into a (delicious) work of art!
What Ingredients Are Used In A Charcuterie Board?
This is perhaps the most exciting part of making a charcuterie board: you can use a large variety of foods! If you're having guests, it's important to consider their tastes, and important dietary restrictions, when you create your board. Here are some examples of the most common foods included on a charcuterie.
Meats:
Dry Cured Salami
Prosciutto
Sopressata
Mortadella
Cheeses:
Aged Cheddar
Feta
Provolone
Goat Cheese
Complementary Foods:
Honey
Fruits
Nuts
Crackers
Olives
Pickles
Dips, such as hummus
Small deserts, like dark chocolate
Putting Together Your Charcuterie Board
Creating a charcuterie board should be an artistic endeavor. It requires decisions that are both practical and aesthetic.
To create a charcuterie board, follow the steps below!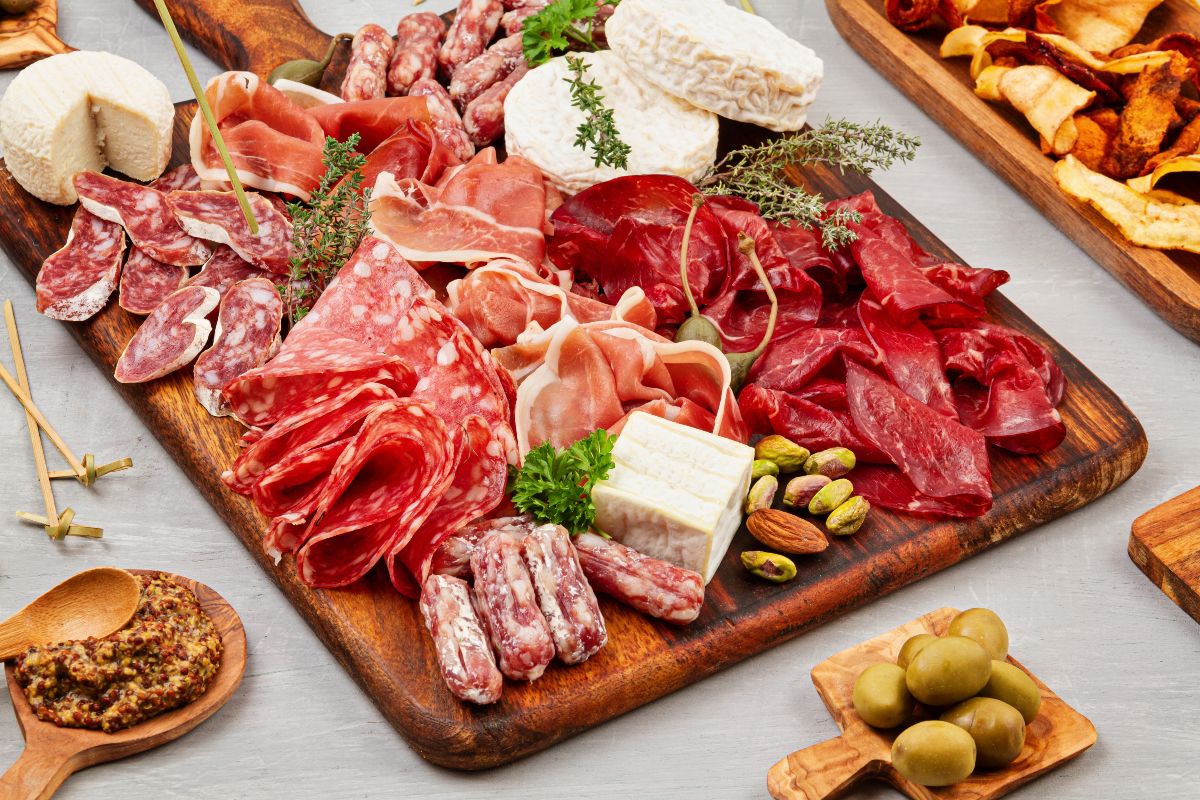 1. Count How Many People You're Feeding
Before you start deciding which ingredients to use with your charcuterie board, you need to know exactly how much food you're going to need. Having a guest list will not only make it easier to decide how much food you need, but also the types of food and the size of the board. Consider the following questions:
How many guests will there be?
Will the charcuterie board be the largest dish?
How many dishes will there be?
Is the gathering during a meal time?
All of these factors will help you decide how big a board you need.
2. Pick A Cutting Board For Your Base
The size of the board will determine the amount and variety of foods you can include. The Hardwood Lumber Company has a variety of cutting boards that can be used for a charcuterie board.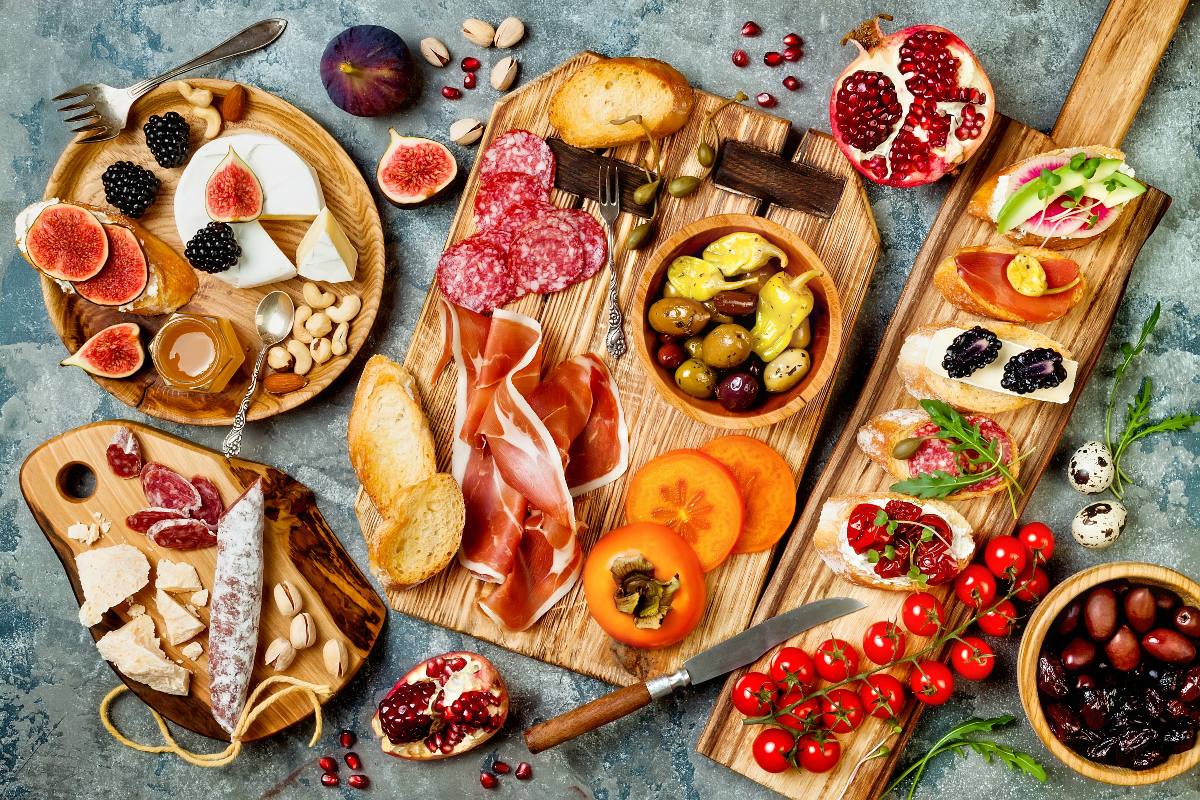 One option is our African Mahogany End Grain Round Cutting Board. As the name suggests, this board is a dark brown and shows the grain in a unique pattern. Our Specialty Carving Boards come in a range of woods and finishes. The board has juice grooves and indentations that make designing a charcuterie board easy.
Another option, live edge cutting boards are a work of art by themselves. These boards come in a variety of sizes. Presenting any dish on one of our live edge cutting boards will make an impression.
3. What Foods Are Best For Your Guests?
Perhaps the most important consideration of all is your guests' tastes! Do you know what foods they will enjoy the most? Conversely, what foods should you avoid? Some questions to consider include:
Do you make a special dip that your guests are expecting to see?
Do any of your guests have food allergies?
Do any of your guests adhere to special guidelines, like vegan, vegetarian or kosher diets?
Are any of your guests children who might not be willing to eat unfamiliar foods?
The great thing about a charcuterie board is it provides enough flexibility that all your guests will find something they like!
4. Consider How The Items Complement Each Other
If you have a dip, obviously you need something on which you put the dip. Since savory meats tend to be the starting point of charcuterie boards, make sure to include sweet and salty flavors. If you have a lot of crunchy foods, pick some softer ones for balance. Choose fruits in a variety of colors to make the board visually appealing.
Be sure to offer a variety of food options, but consider how these options work together on your board.
Find The Perfect Charcuterie Cutting Board
As you prepare to host any gathering this holiday season, consider how a well-balanced charcuterie board on a beautiful cutting board from the Hardwood Lumber Company will add to your party. Shop our selection of party-worthy cutting boards today!