Posted by The Hardwood Lumber Company on Oct 19th 2020
If you are considering buying a wood countertop for your home, you are probably wondering what type of wood is best. Well, there is not one right answer to your question. What is best for your home and family may not work for someone else. Let's explore some of the most common types of wood used in countertops alongside the households they best serve.
Maple
John and Betty Marks want to replace their Formica countertop. They are newly retired and are updating their home now that they have more time. Because they are already remodeling other spaces, they do not want to spend a lot on the kitchen, but they want it to last. John and Betty decide that a maple countertop is the best option for their needs.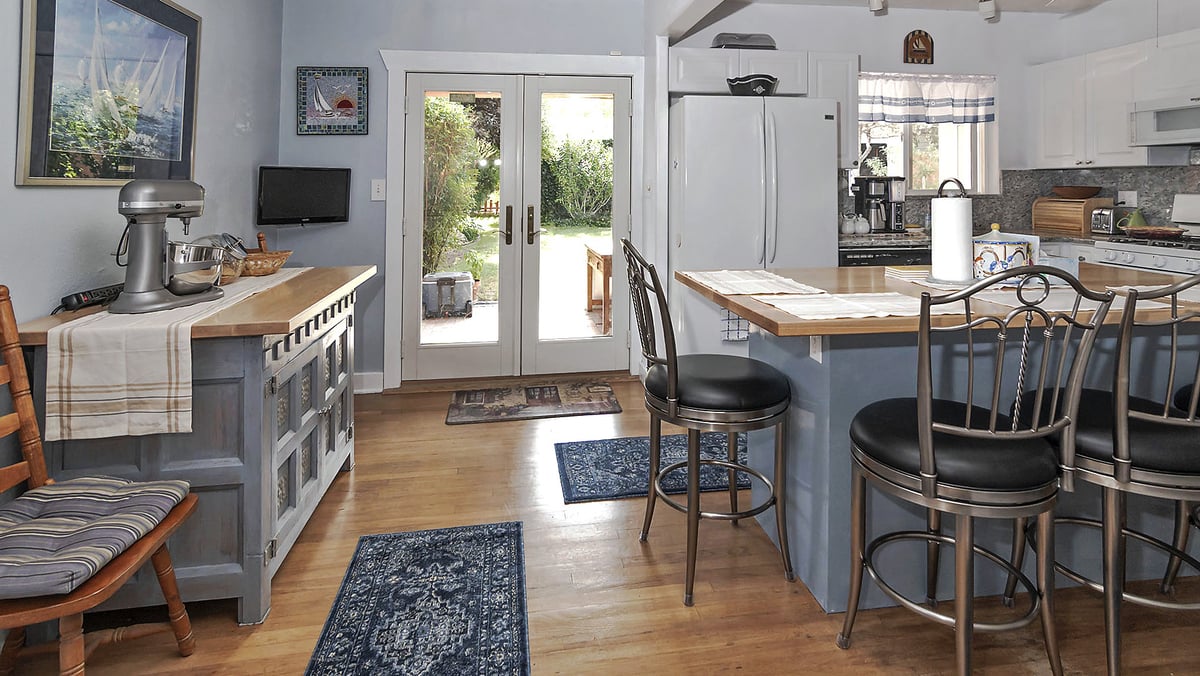 Maple is the most common type of wood used in countertops. Its light hues blend well with any color while adding an open feeling to the kitchen. At a moderate price, many find it a good balance between quality and cost. Though not as durable as oak, maple offers a little more variety in slabs than other types of wood. Curly maple slabs show the whorls whereas hard maple shows the grain in the same way as other woods. So, if you're searching for a moderately priced wood that offers several options, maple is an excellent choice.
Cherry Wood
Charlie and Amber Washington are in their thirties and have two children. They have lived in their home for several years and decide to update the kitchen. The Washington's have saved a nice amount and plan to remain in their home for a long time. They decide to buy a cherry countertop.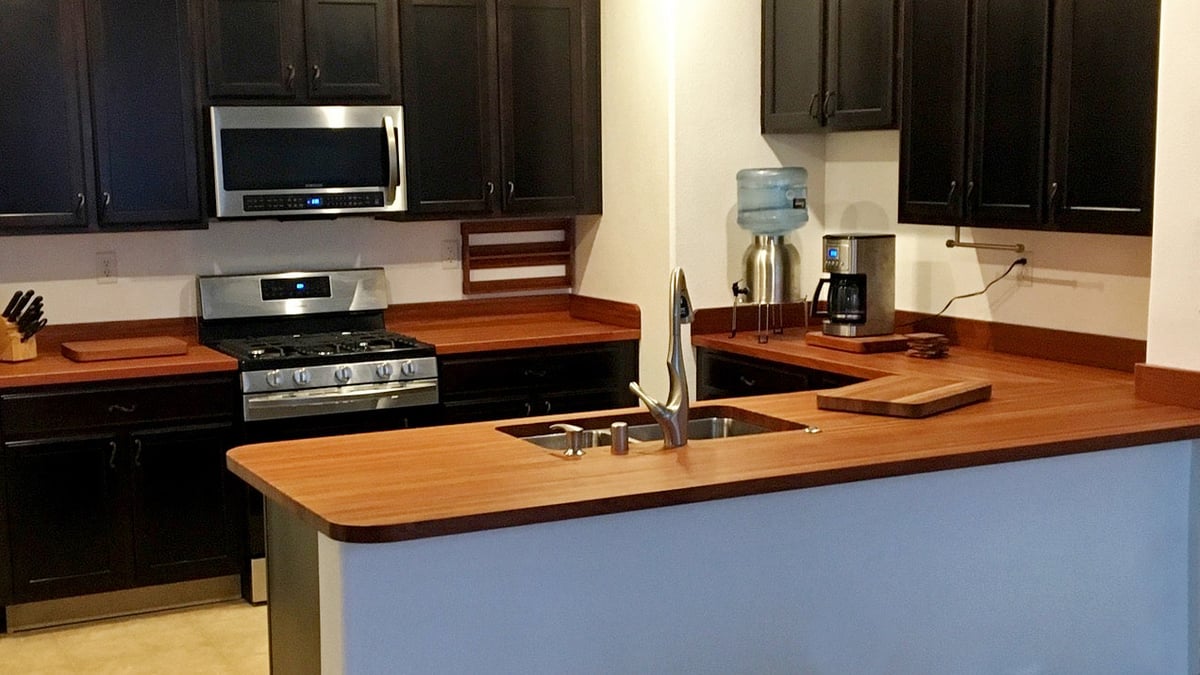 Cherry wood gives countertops a characteristic rich red hue. Choosing this wood gives your kitchen a light, airy feel. Though it perfectly complements bright colors, a cherry countertop can beautifully contrast a darker design. Cherry is the most durable wood, but it's also generally the most expensive. Made to last, a cherry wood countertop can add character and brightness to any kitchen.
Oak
Jenny has just moved into her new home in Oklahoma where her job placed her. Though Jenny does not know how long she will be in this house, she wants to add some personal touches, including an updated kitchen. After hours of shopping, she decides that an oak countertop is perfect for her.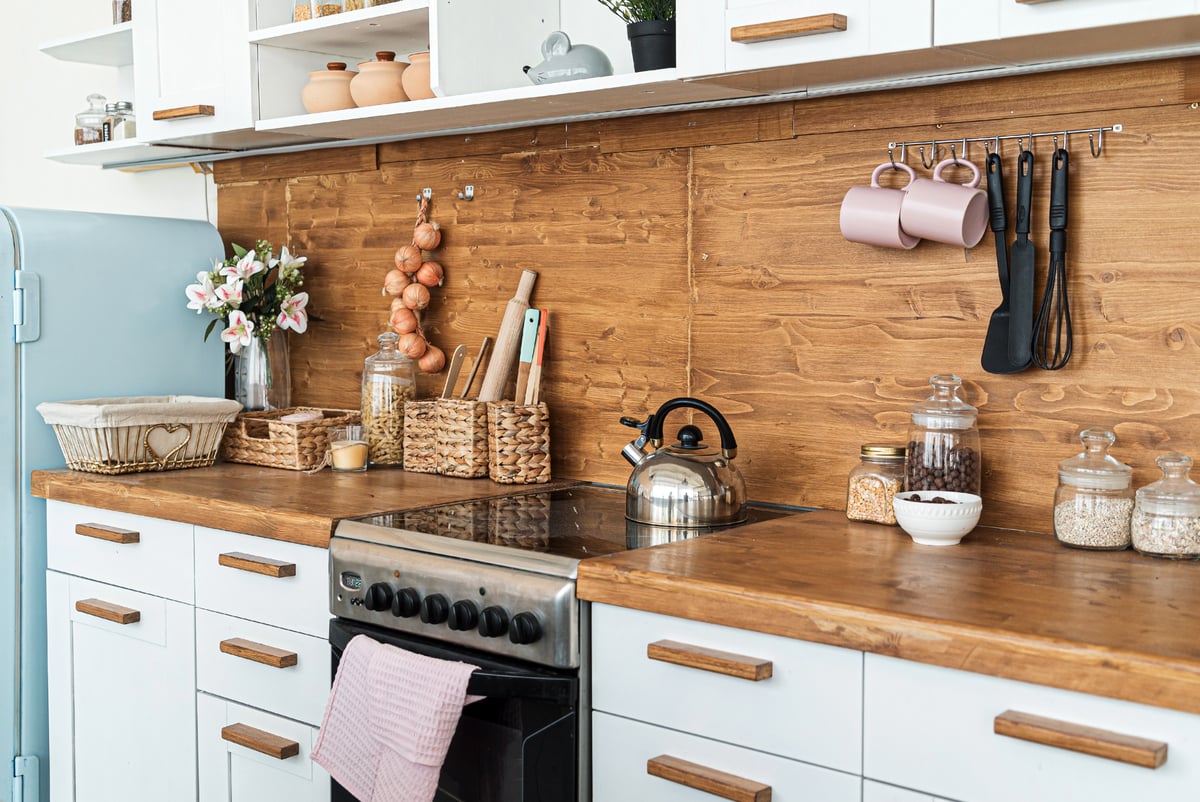 Oak's lightly shaded wood gives a space a fresh, clean feel. It is the most inexpensive choice. If you desire a wood countertop but are concerned about the budget, an oak one may be the one for you. However, oak is not the most durable, so you may need to consider how much stress your countertop will need to endure.
Walnut
Wally and Sarah Banks have a uniquely classical style. Though they frequently eat out, they want a beautiful kitchen that matches the rest of their home. They decide the warm hues of walnut offer a warm and classic look to their home.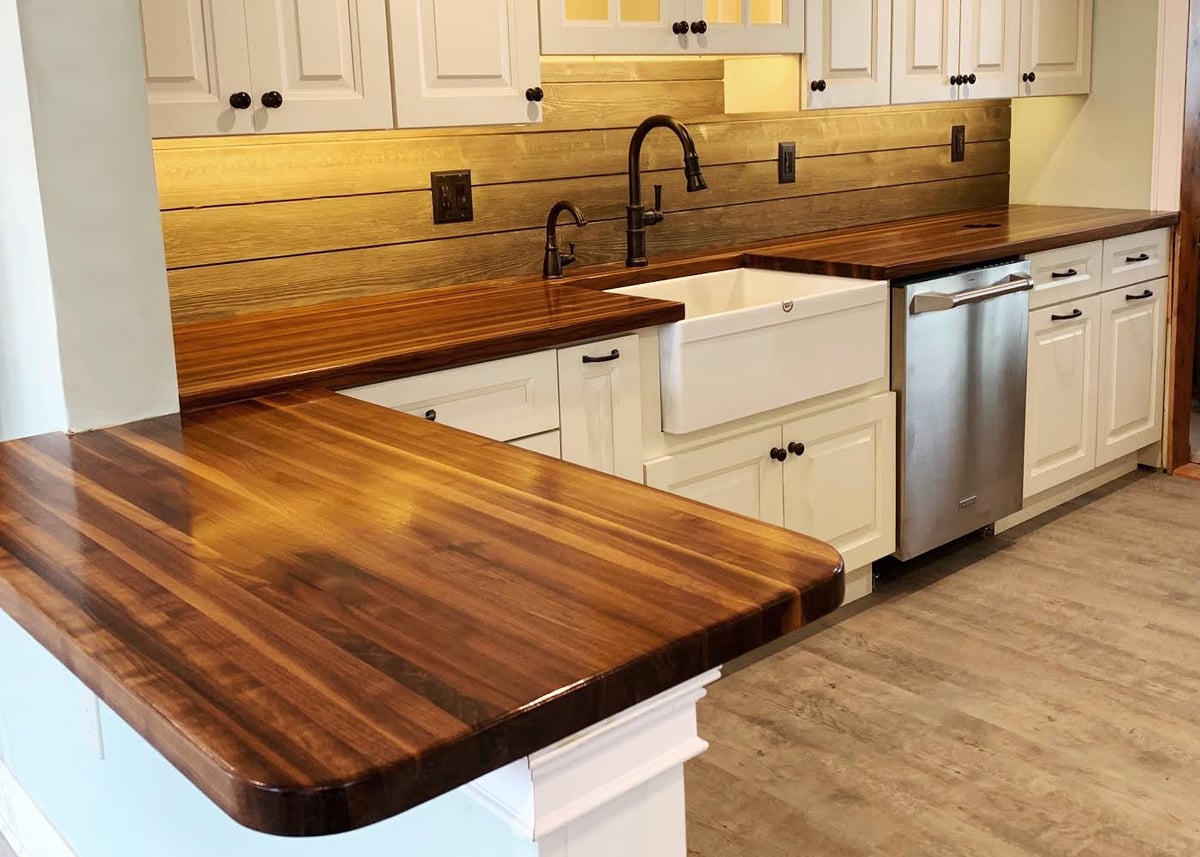 With its dark shades, a walnut countertop makes an impression in any space. This unconventional and moderately priced choice lends a unique aesthetic. However, walnut countertops do not last as long as the other types of wood. Perfect to make a bold statement, a walnut countertop is a beautiful addition to a kitchen.
Find The Perfect Countertop At The Hardwood Lumber Company
A wood countertop is a beautiful way to enhance your home. Factors like aesthetic, durability and price will impact your decision. At The Hardwood Lumber Company, we take pride in our craftsmanship and knowledge of wood species. We offer a wide range of wood species and grain options, so you can find the perfect countertop for your kitchen.
Shop our hardwood kitchen countertop options and find the wood that's right for your home!