Posted by Hardwood Lumber Company on Mar 31st 2020
As we move closer to springtime, you may be thinking of ways to freshen up your space and do some spring cleaning. Make use of this time to clean and declutter your kitchen. Here are some spring cleaning tips for a fresh-smelling, immaculate, shiny kitchen.
Declutter the Space
Start by removing as many items from the kitchen as you can, including plates, cups, pots and pans, and accessories. Place them off to the side or in another room. Removing these items will make it easier to complete a deep clean of the kitchen. It will also support better organization and spacing when the items are put back into place.
Stove and Oven
The stove and oven are two accessories that receive frequent use but not frequent deep cleanings. As a result, this area can harbor a lot of grime.
Take the time to thoroughly clean the stove and oven with household cleaning agents or a mixture of bicarbonate soda and water, mixing in vinegar after 20 minutes to an hour. Wipe away dust and crumbs before completely scrubbing the inside and outside of the oven. Remove the glass insert from the oven door.
When cleaning the stovetop, you can use the same cleaning solutions. Remove the stove burners (if applicable) and scrub out the underside drip bowl/pan. If stains or marks persist, aggressively polish with a scrubbing tool before applying glass cleaner for a crystal clear finish.
Refrigerator and Freezer
Start by removing any expired or old food, condiments, and other items. Make sure you reach to the very back of the refrigerator for any hidden or forgotten items.
After unloading the refrigerator and freezer, give them a deep clean with all-purpose cleaners, bicarbonate soda, and a microfiber towel. Be mindful of any crusty buildups from food spills. If you need extra reaching power, use an old, unwanted toothbrush to clean hard-to-reach areas.
Cabinets
Remove old shelf paper from the cabinets and drawers. Then, wash them down with an all-purpose cleaner before replacing the shelf paper with a clean sheet.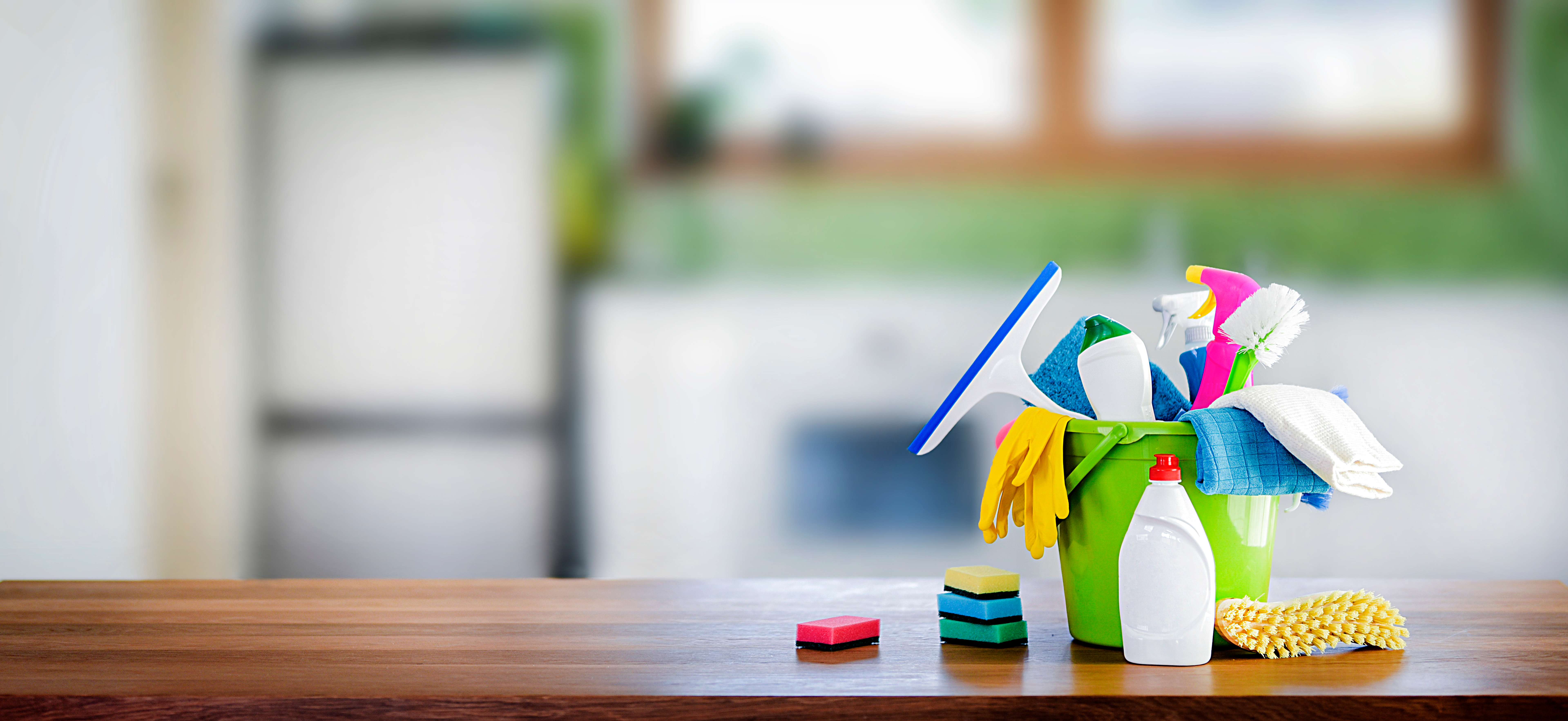 Be sure to wipe down the sides, bottoms, and knobs of every drawer before utensils and other items are put back into place. When placing them back into the drawers, organize them in a way that makes them easy to access, clean, and replace. If you find old utensils and accessories that you don't use anymore, use this time to discard them and save space.
Small Appliances
Use this time to wipe off and clean smaller kitchen appliances such as the toaster, coffee maker, air fryer, microwave, and more. Clean electrical cords with a damp microfiber towel. If you are low on space, reorganize some space in your cabinets to place items that you don't use as frequently.
Butcher Block Countertop Surface
Your butcher block countertop is a central piece of your kitchen and receives heavy daily use. Maximize the lifespan of your countertop by making it a part of your spring cleaning checklist. Thoroughly clean, condition, and re-seal your butcher block countertop.
Related: How to Maintain Your Wood Countertop or Cutting Board
Floor and Baseboards
Before finishing your spring cleaning, check the baseboards and any moulding or woodwork. Dust and wipe down these areas with a damp cloth.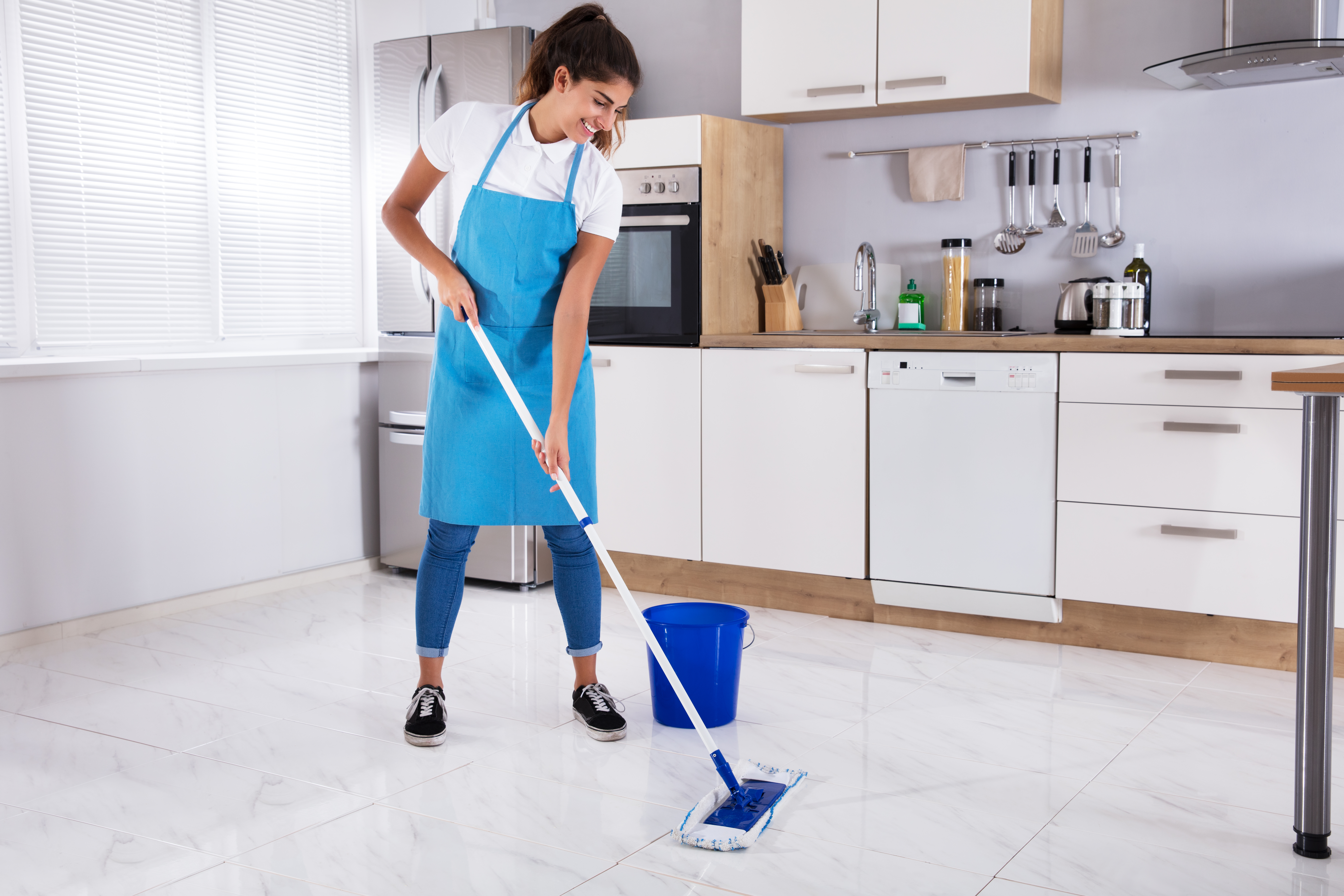 Finally, sweep and mop the floor. Use your cleaning solution of choice for your flooring material (wood, tile, etc.) for a clean, shiny finish.
Spring is the perfect time of year to organize and clean your home. As you go through this process, don't forget about your kitchen. Focus on these areas to ensure that your kitchen will look and smell fresh.
Need additional cleaning and organizing tips? The Hardwood Lumber Company can help. Check out our resources on maximizing the space in your home.