Posted by The Hardwood Lumber Company on Mar 15th 2021
There are many options for stair treads, but wood is a tried-and-true classic with many species available. With so many tread options, it can be difficult to decide which is right for your home.
This blog will compare five common types of wood used for stair treads to help make the decision easier.
Oak Stair Treads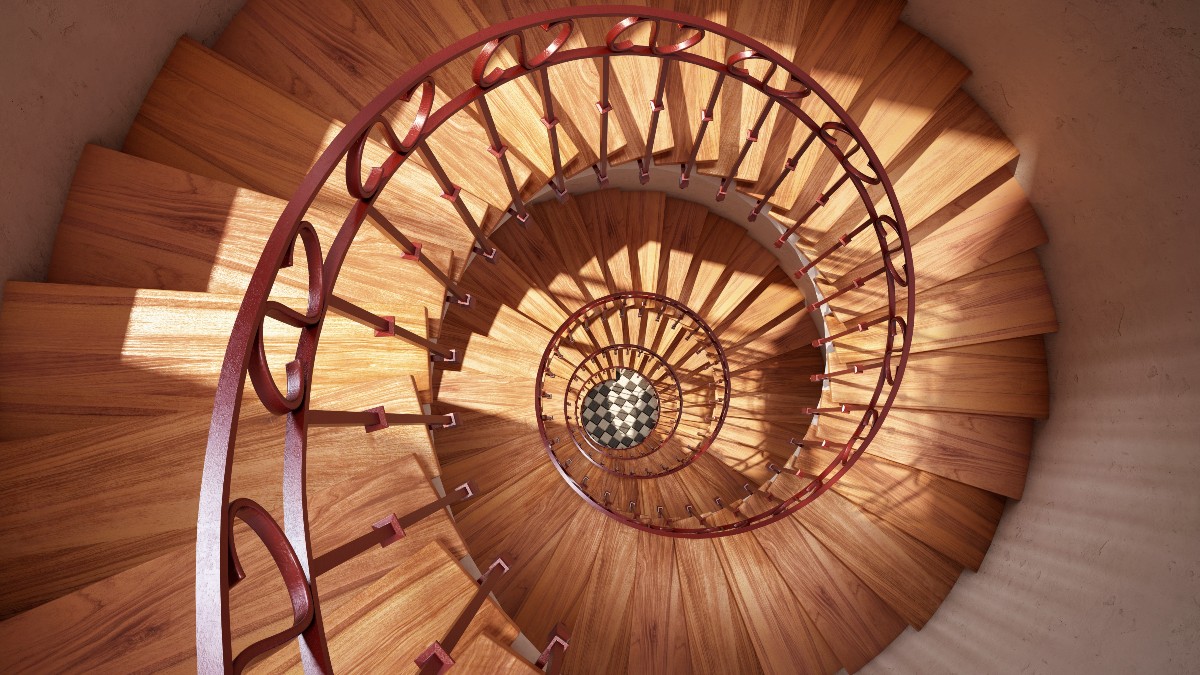 Oak is a common type of wood for stair treads. It has a lot of positive qualities that make it a good option.
Oak matches virtually any home style and is among the most durable of wood species. It's also available with several additional options.
Both red oak and white oak treads can give your home a cheerful look as they add light tones to the space. They create an airy, light aesthetic with an added rustic charm.
For these reasons, many people select oak stair treads when updating their home.
Hickory Stair Treads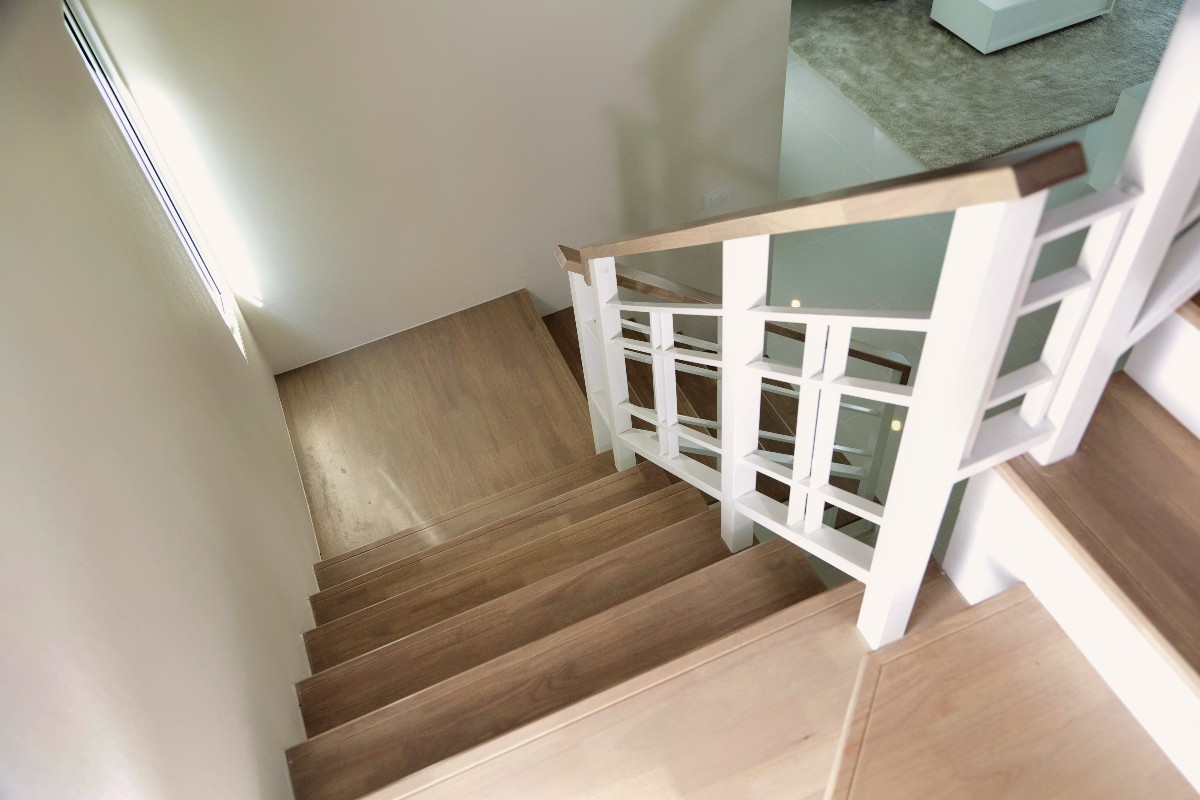 Hickory is another common choice for wood stair treads. One of hickory's most appealing features is its durability: hickory is the most durable wood featured on our list.
If you are concerned about how long your new stair treads will last, hickory may be the best choice for you. The brown and white striped slabs provide a light, natural feel.
Though beautiful in any setting, hickory blends well with a rustic aesthetic as every tread shows a variation of colors.
Maple Stair Treads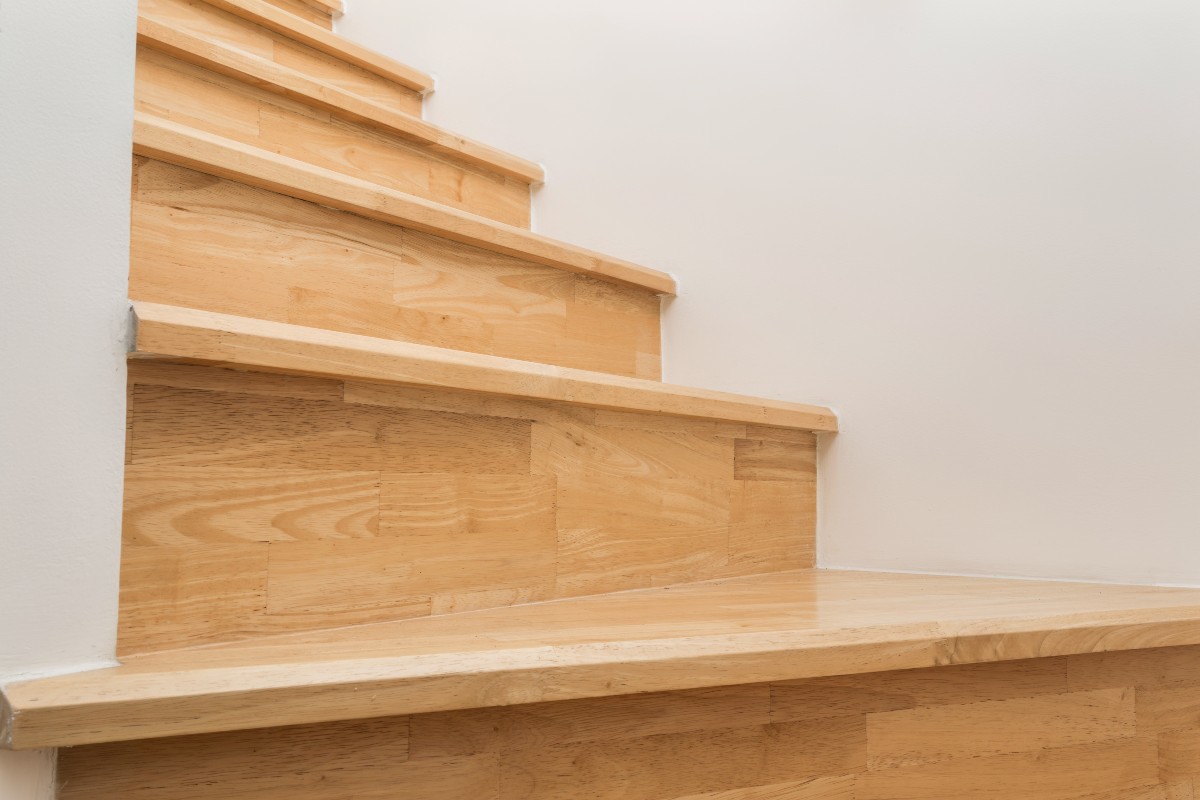 Maple's tan and white hues make it a popular choice for a range of wood products. Maple matches any existing style while adding texture and character.
Second to hickory in durability, maple stair treads will withstand foot traffic for decades. Maple, like hickory and oak stair treads, are priced in the middle range of wood tread options.
Maple also comes in several species options of its own. These are traditionally broken into hard maple and soft maple varieties. Each has unique aesthetic qualities, and any one of them is a great investment in a stair remodel.
Poplar Stair Treads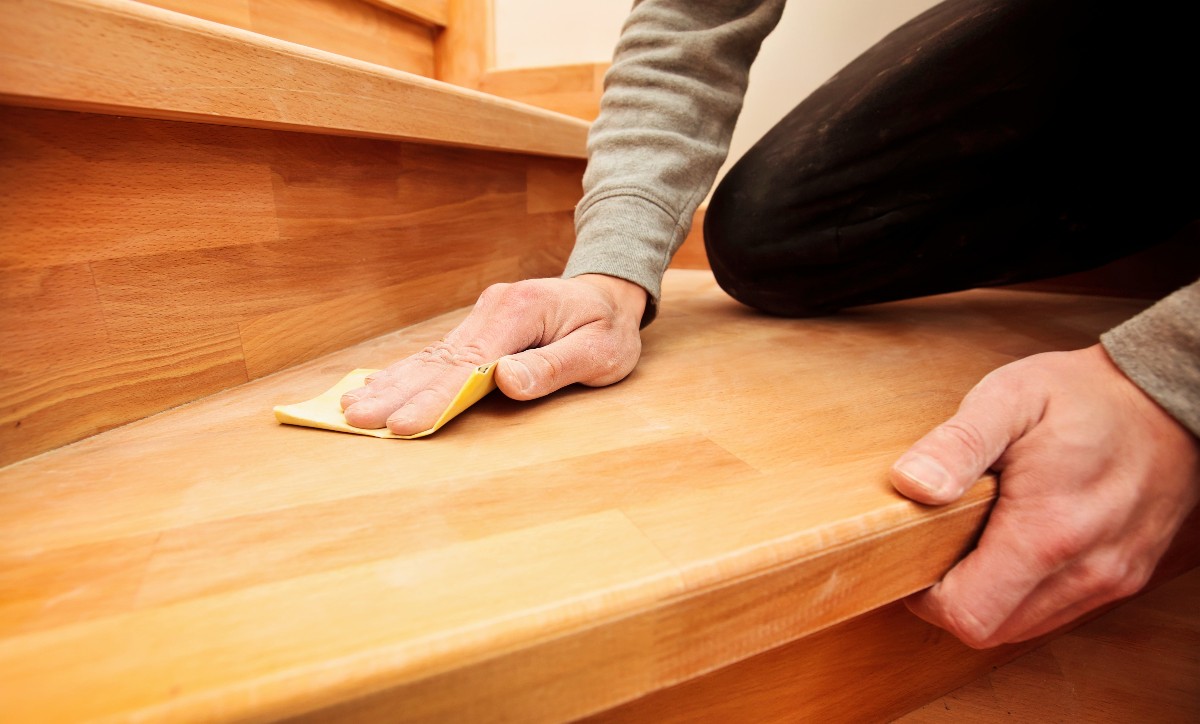 Poplar offers homes a uniquely rich and slightly darker grain appearance. It's a great option to add a warmth to your staircase or to complement the lighter tones of a white oak.
Poplar is also one of the least expensive stair tread options. However, with that comes a lower durability compared to oak, maple, or hickory. For that reason, it is important to consider how much traffic your stairs receive before buying poplar treads.
Nevertheless, popular is an affordable option to add a darker wood touch to your home.
Walnut Stair Treads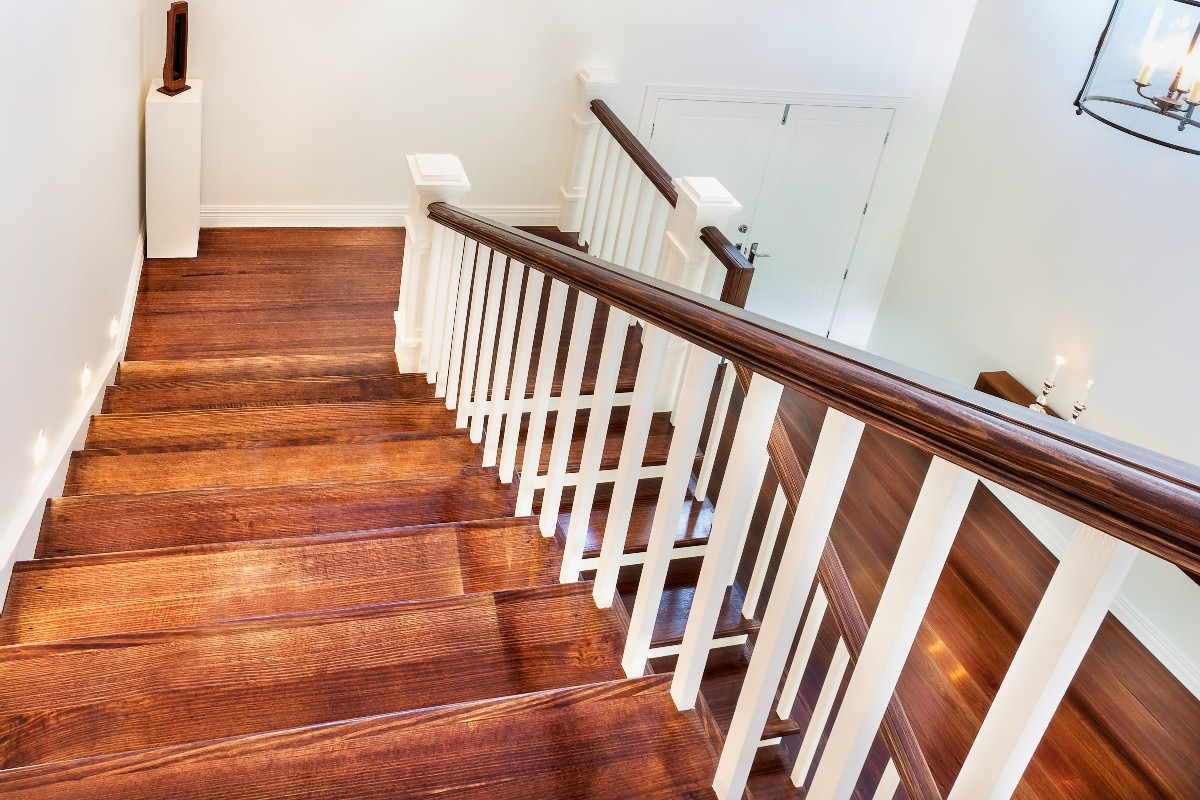 Walnut is one of the more expensive tread options. Easily the most notable feature of the wood is its dark brown color that adds warmth to a room. It also hides dust and dirt better than lighter woods, which makes it an excellent stair tread option.
Aside from its darker hue, walnut is also known for its often-vivid wood grain coloration. Another option, called character walnut, offers strikingly irregular wood grain patterns.
However, the largest downside to walnut stair treads is their lack of durability. Despite demanding a higher price, walnut is not as durable as hickory or oak. Like poplar, it's important to consider the importance of durability in your purchasing decision.
The Bottom Line About Wood Stair Treads
If you're still wondering if there is a single species of wood that is best for stair treads, the simple answer is no. But there may be one that is best for your home.
As you think about which material will work best, consider what you most want from wood stair treads. You may have a certain look in mind or a strict budget. Knowing your criteria will be essential in selecting the best wood treads for your staircase.
At the Hardwood Lumber Company, we're passionate about high quality wood and millwork. You can have confidence that you'll receive exceptional products and services.
Our local craftsmen are expert woodworkers who take pride in crafting quality stair parts. Shop our selection of wood stair treads to find the perfect match for your staircase remodel.