Posted by The Hardwood Lumber Company on Mar 25th 2022
Backsplashes have become a must have feature in new kitchen builds, and old kitchen updates.
It's extremely popular to have a backsplash behind your stove to protect your kitchen walls from hot water, grease and other common cooking liquids that splash or spill. Not only do they protect your kitchen, but backsplashes add style and flair to any cooking space too.
There are two commonly used kitchen backsplash materials: tile and wood. Each has its own benefits.
The Benefits of Tile Backsplashes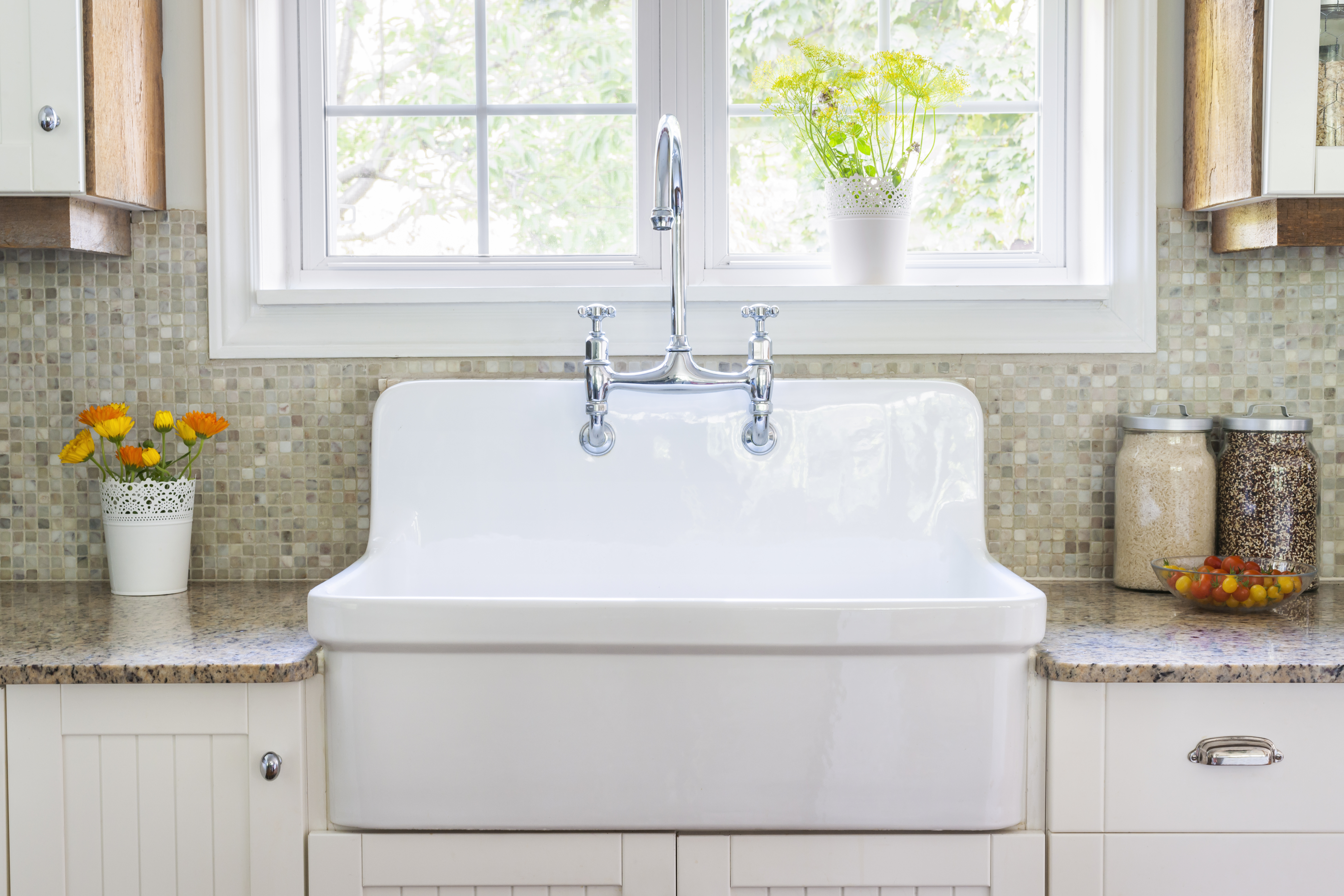 Ceramic tile is one of the most commonly used materials for a kitchen backsplash. There are a few reasons why tile is a popular choice:
Tile is easy to clean
Offers a large variety of sizes, colors, and patterns.
Is naturally stain-resistant and long lasting
Many builders will also be familiar with ceramic tile backsplash projects which should make finding a suitable contractor easy.
The Benefits of Wood Backsplashes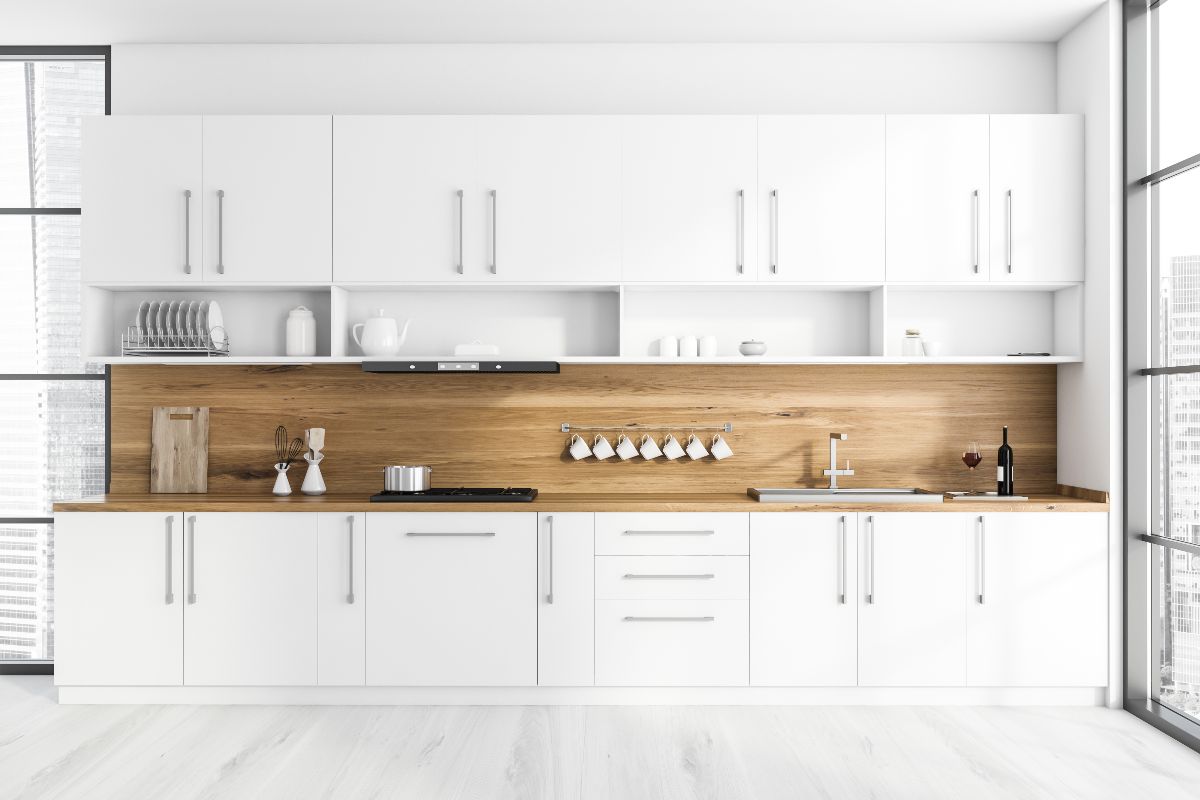 Due to their unique hues, patterns, and one-of-a-kind nature, more and more people are opting for a wooden backsplash in their kitchen.
Here are the advantages of a wood backsplash:
Less expensive than tile
Durable and impact resistant
Rustic flair
Unique kitchen aesthetics
Because ceramic tile is used so often for backsplashes, a ceramic backsplash can end up looking uninspired or boring. You won't run into that problem with a wooden backsplash, that's for sure! Choosing wood will require a little more maintenance than traditional tile, but the wow factor is worth it. If you're considering wooden open shelving for your kitchen remodel you can even make sure the backsplash and shelves match for the ultimate organized look.
Looking to add a wooden backsplash to your kitchen? Shop our butcher block backsplash collection to find a unique option for your renovation!
How to Pick a Kitchen Backsplash
Picking the right backsplash requires considering the aesthetic of your kitchen, the impact on your budget, the sustainability, and the durability of your chosen materials.
It's important to remember your kitchen is unique, and your needs for a backsplash may be different than others. The goal is to find the best options that work for you and your kitchen. Let's go a bit more in-depth about each of the four facets of choosing a backsplash.
1. Match Your Backsplash with Your Kitchen Aesthetic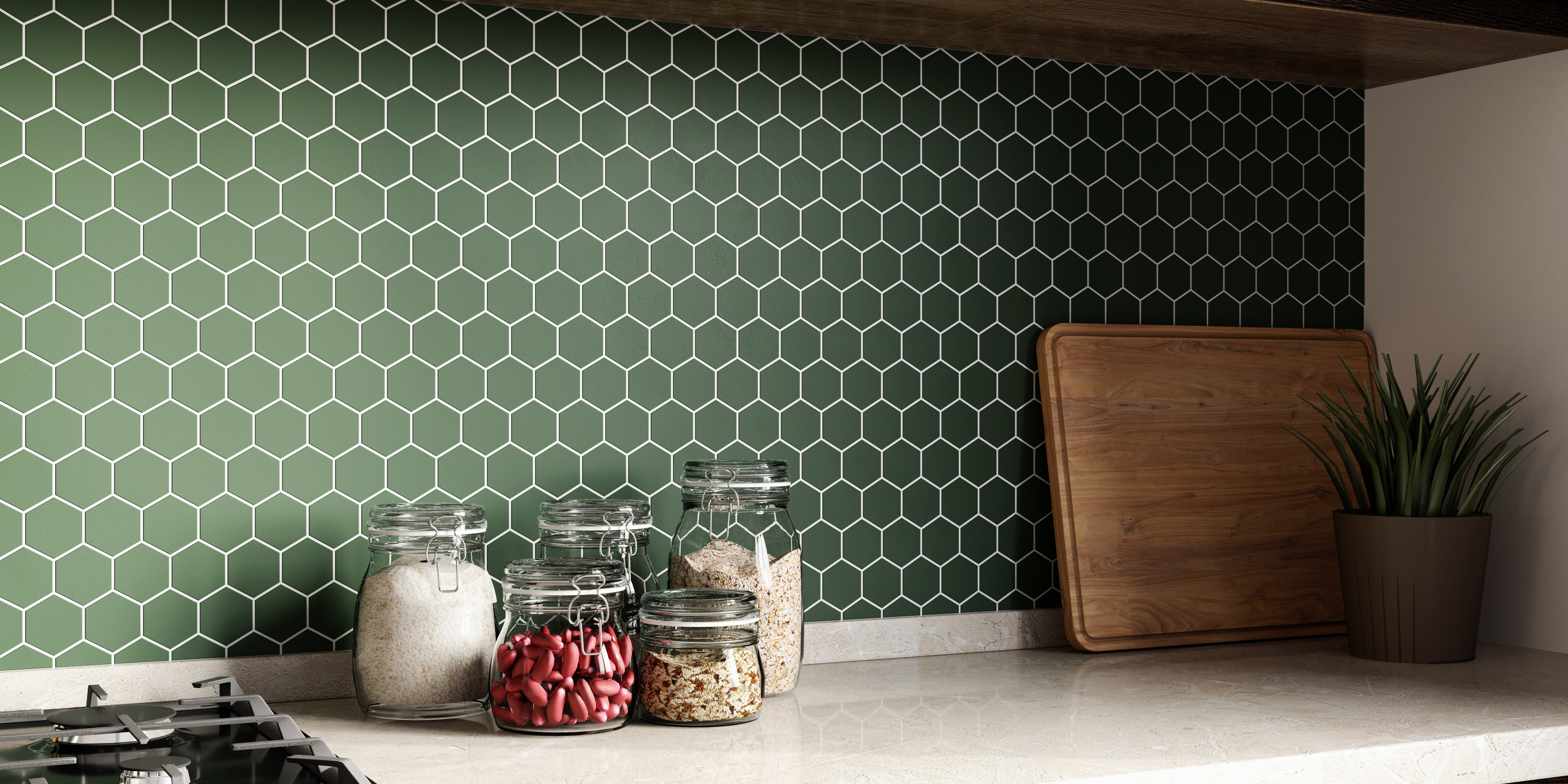 You want to pick a backsplash that complements your kitchen. A dark tile backsplash brings contrast to a butcher block countertop while a wood backsplash goes well with a marble kitchen. You'll want to have the other major elements of your kitchen decided (like cabinets, countertops, flooring) before making a final decision on your backsplash.
You should also consider any updates or renovations you may want to make in the future, and whether your backsplash will work with these updates.
2. Backsplash Budget: Different Materials, Different Prices
When picking the right backsplash, keep your price range in mind. There are a variety of factors that will impact price:
Material
Size of the Backsplash
Custom Cuts or Textures
Some homeowners only place backsplashes behind common kitchen splash zones like the sink and stove. Other homeowners opt to install a backsplash running the entire length of the kitchen countertop and appliances. You will also need to decide how high you'd like your backsplash to extend from your countertop and up the wall.
If you choose a bigger backsplash make sure to consider that your material costs will be higher, and you should anticipate an increase in installation costs as well. You may choose to save on materials in this case to remain within your budget.
3. Sustainable Backsplash Materials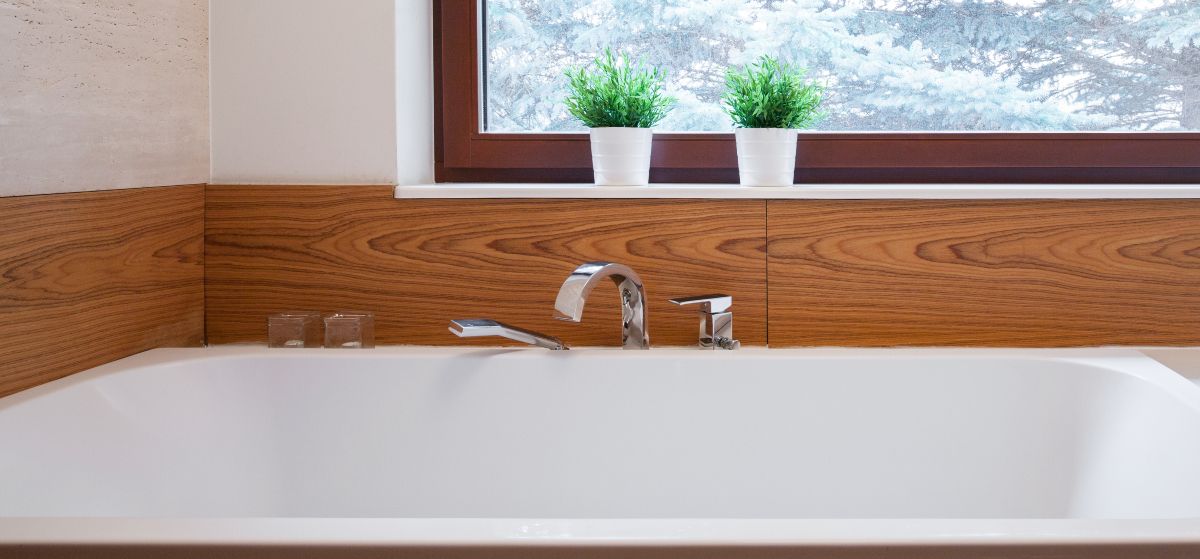 Worried about your environmental impact? There are a variety of backsplash materials that you can choose from to remain eco-friendly in your kitchen renovation.
Sustainable Backsplash Materials:
Cork
Glass
Bamboo
Butcher Block from Sustainably Sourced Lumber
All of our wood at Hardwood Lumber Company is sustainably sourced, but if you're ever unsure you can investigate how a wood backsplash was manufactured in order to evaluate its environmental impact. Any of our materials are a great choice for a green home.
4. Backsplash Durability
Different materials will require different levels of care and maintenance. Make sure you know what you're signing up for before installing a backsplash.
Wood backsplashes will need to be coated with varnish or paint to stop from absorbing moisture, and then washed with soap and water every two weeks to avoid warping.
Ceramic tile will need to be cleaned with soap, water, and occasionally cleaning solutions. If a tile becomes cracked or chipped, you may have a difficult repair on your hands.
No matter what material you choose, you'll need to monitor it for signs of wear.
Make the Right Choice for Your Kitchen
Above all, when choosing a backsplash, it's important to take the time to consider the needs of your kitchen:
What aesthetic do you want, or what will work with what's already in place?
What's your budget, and how often do you want to maintain your backsplash?
If you consider these questions, you can begin your project with confidence.
Interested in a butcher block backsplash? We have a variety of gorgeous sustainably sourced wood backsplash options that are ready to look great in your kitchen!